Uganda's leading telecom company, MTN Uganda, recently launched the Kabode Supa smartphone. It joins the MTN Kabode smartphone that can be purchased under the company's "Mpola Mpola" device financing scheme. MTN introduced the Mpola Mpola scheme to ensure the affordability of devices by allowing payment in installments.
The 5-inch MTN Kabode Supa is 4G-enabled and comes packed with 3GB RAM, 8GB internal storage, a 2MP front camera, and an 8MP rear camera. It also comes with a 5000 mAH battery that can give you whole day battery life.
Advertisement - Continue reading below
How to buy the Kabode Supa
Dail *165*5*2# to find out if you are eligible to get the smartphone.
Visit any MTN shop or service center countrywide to buy the smartphone.
You will be asked to pay an initial deposit of UGX 99,000, after which you will be given the phone.
After that, you can complete the smartphone payment through installments of UGX 833 daily, UGX 6,250 weekly, or UGX 25,000 monthly. You will be required to complete payment in 6 months.
Dial *165*5# and then select MTN Depo to start paying your installments.
The Kabode Supa smartphone comes with 2GB of free MTN data every month for the next seven months after purchase. Also, all data bundle purchases made in the first 3 months of purchase also come with a 100% bonus.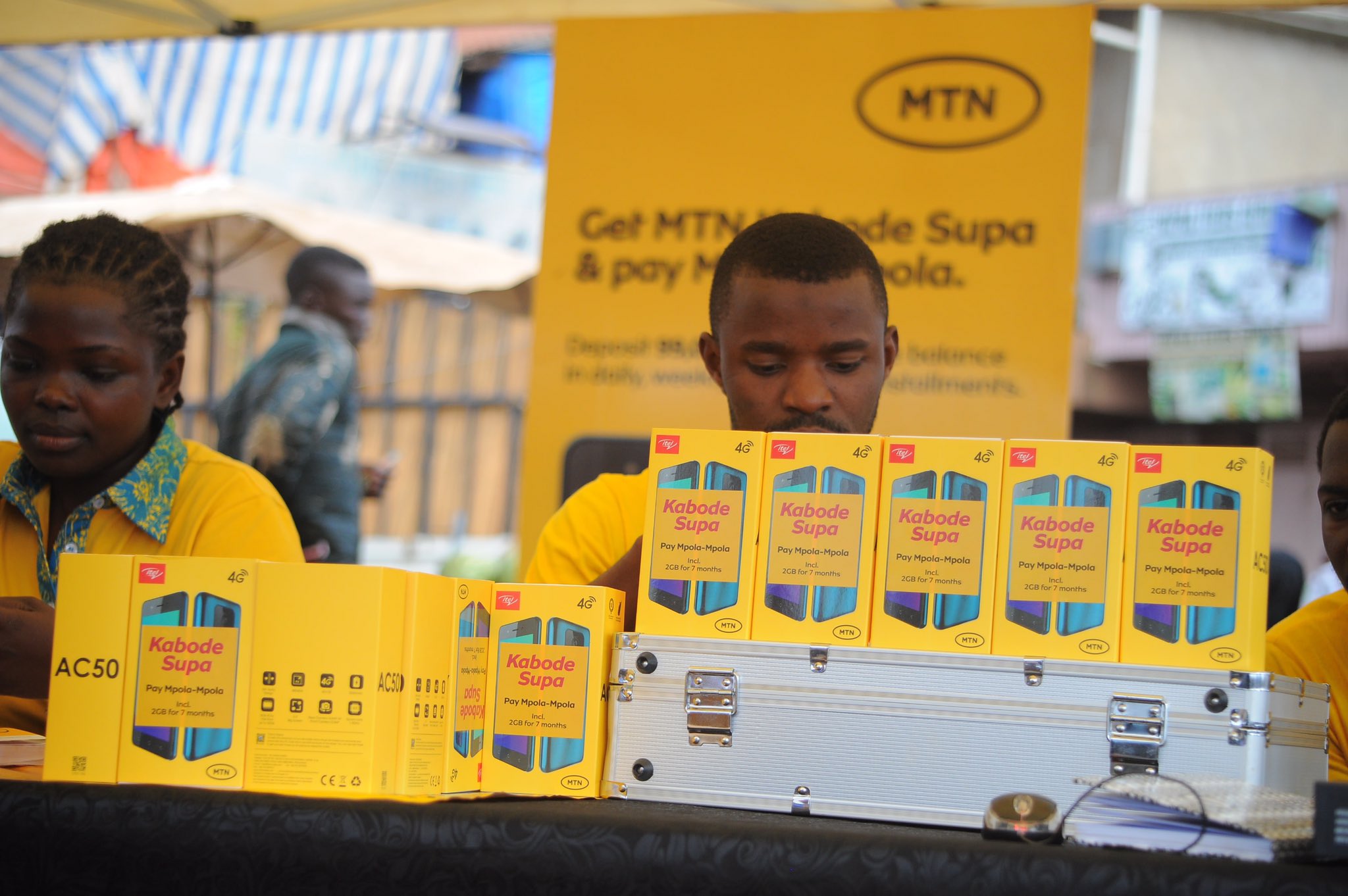 ---
Related Articles:
---
Speaking at the unveiling of the smartphone, MTN Uganda's Segment Manager, Ian Mugambe, reiterated that MTN was committed to promoting digital penetration and adoption in Uganda.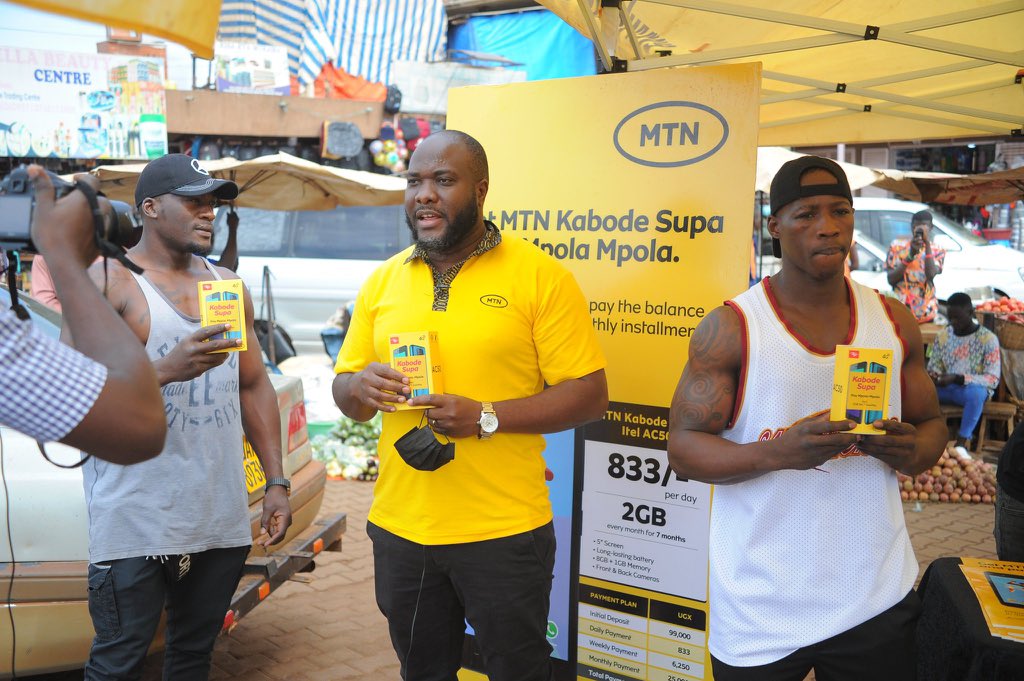 "At MTN, we believe that everyone deserves to enjoy the benefits of a modern connected life so we are excited to champion smartphone adoption and penetration in Uganda in order to witness the next chapter in Uganda's digital inclusion journey," Mugambe said.
The MTN Kabode Supa is covered by the MTN return policy and comes with a 1-year manufacturer's warranty.
Advertisement - Continue reading below