Making money from YouTube is one of the many reasons people create YouTube channels to share content. A lot of YouTube content creators have made money from sharing their content on YouTube over the years. For context; In 2021, MrBeast (a popular YouTube content creator), raked in a record of $54 million for the year from the platform. Any YouTuber with a YouTube channel can make money by creating helpful content on the platform. And in this article, we will be showing you how to apply for YouTube monetization and make money if you own a YouTube channel.
Here are a couple of requirements you must meet before you can apply for YouTube monetization:
Advertisement - Continue reading below
You need at least 1000 subscribers to your channel to be eligible for YouTube monetization
Also, you also need at least 4000 watch time hours on your videos (Note: only watch time from the previous 12 months counts).
You must have zero community guideline strikes on your channel.
Two-factor authentication must be setup
How to Apply for YouTube Monetization
If you meet all of the above requirements, you can then proceed to the application stage.
Sign in to YouTube Studio.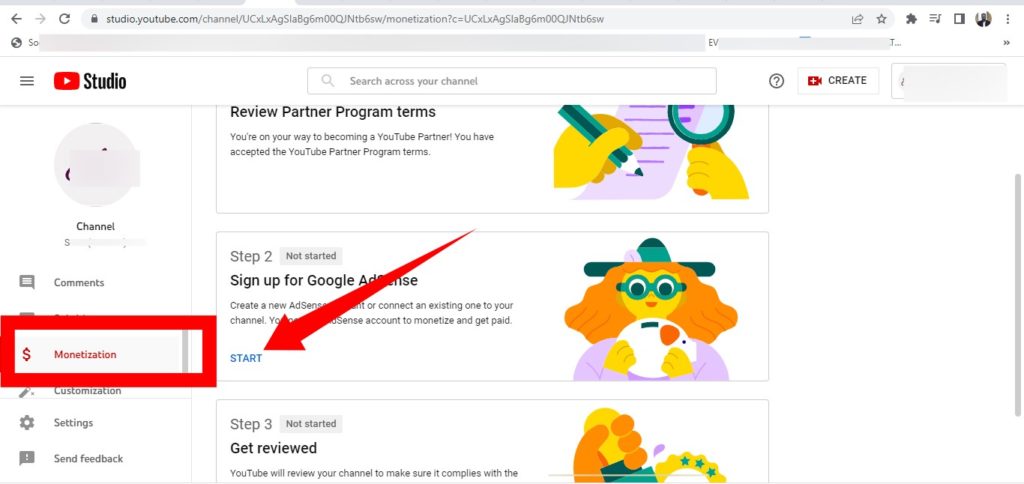 In the left menu, select the Monetization tab.
Next, click START on the Sign-up for Google AdSense card.
You might then be asked to enter your YouTube account password.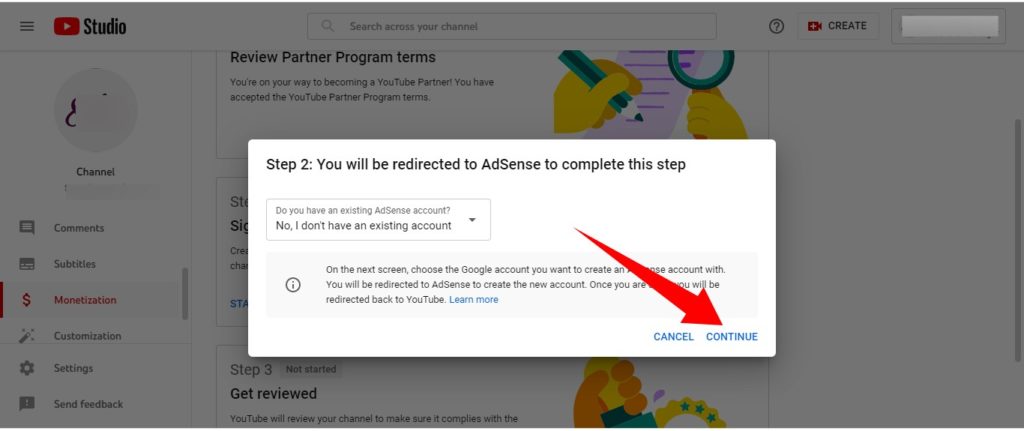 You'll also need to choose which Google account you would like to use for AdSense. Please note that if you already have an AdSense account, you should sign in with the Google account used with that existing AdSense account.
Once you're in, you will need to provide your contact info and submit your AdSense account application.
After that is done, you'll be taken back to YouTube Studio, where you'll see a message verifying receipt of your AdSense account application.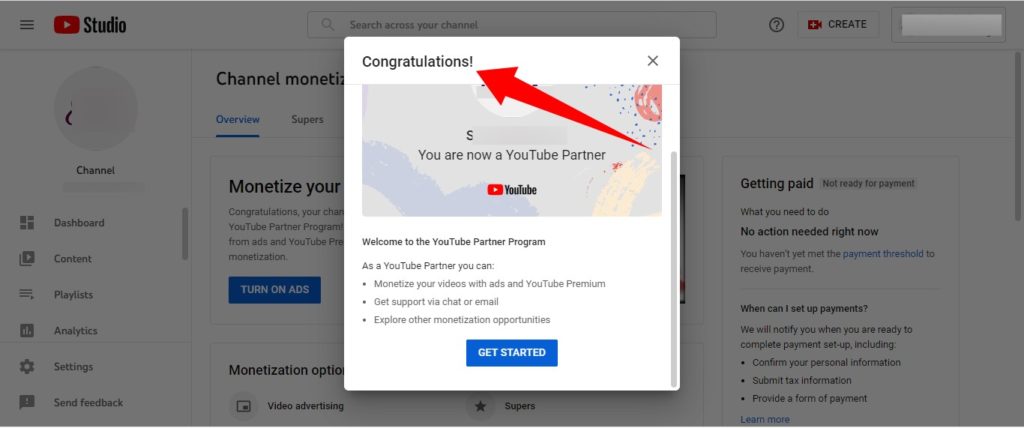 You will receive a confirmation email once your account has been approved. This can take several days. Also, you'll get a confirmation within your YouTube Studio that your AdSense account is approved and active. Once all of that is sorted, you should see an option that says Turn on Ads. Tap on it to start making money from ads.