As a content writer, I often write blog posts, and web pages, craft social media posts, do email marketing and even work on press releases along with video or audio scripts. I am prone to making grammatical errors while I'm doing all this. One of the tools I have come to embrace is Grammarly. This tool helps save me from embarrassing mistakes.
Even as I am writing this article, Grammarly is behind my back helping me auto-correct, suggest and improve my writing as I proceed. So, what exactly is Grammarly and how do you get started?
Advertisement - Continue reading below
What is Grammarly?
Grammarly is a cloud-based typing assistant that reviews spelling, grammar, punctuation, clarity, engagement, and delivery mistakes.
Simply put, it is a writing assistant that content creators like writers, copywriters, and other related professionals can use to proofread and edit their documents. It checks for spelling, grammar, and punctuation errors, and it enhances vocabulary usage.
Installation
Grammarly is multi-device support and is available for all platforms. The easiest way to use and install it is by using it as a browser extension. Grammarly offers a browser extension for the following browsers:
Chrome (version 67 and newer)
Safari (version 12 and newer) 
Firefox (version 54 and newer) 
Microsoft Edge (version 88 and newer)
I will choose Firefox for this article because I already have it installed in my default Chrome browser.
Open Firefox
Paste this page link to install the Grammarly browser extension.
Click Add to Firefox to start the download.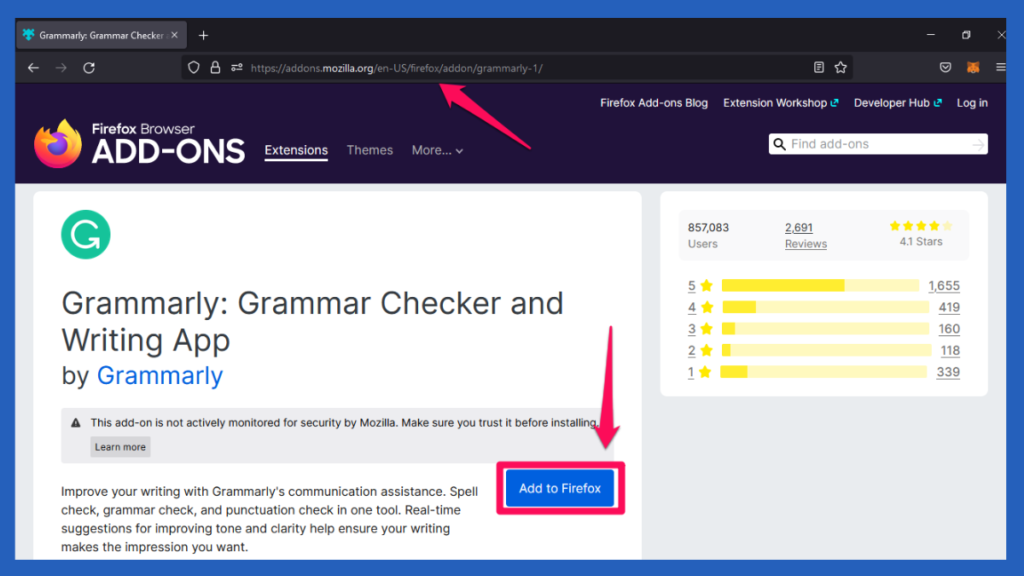 The installation may take some time depending on your internet speeds. Once it is done, let's proceed with how to use it in the next section.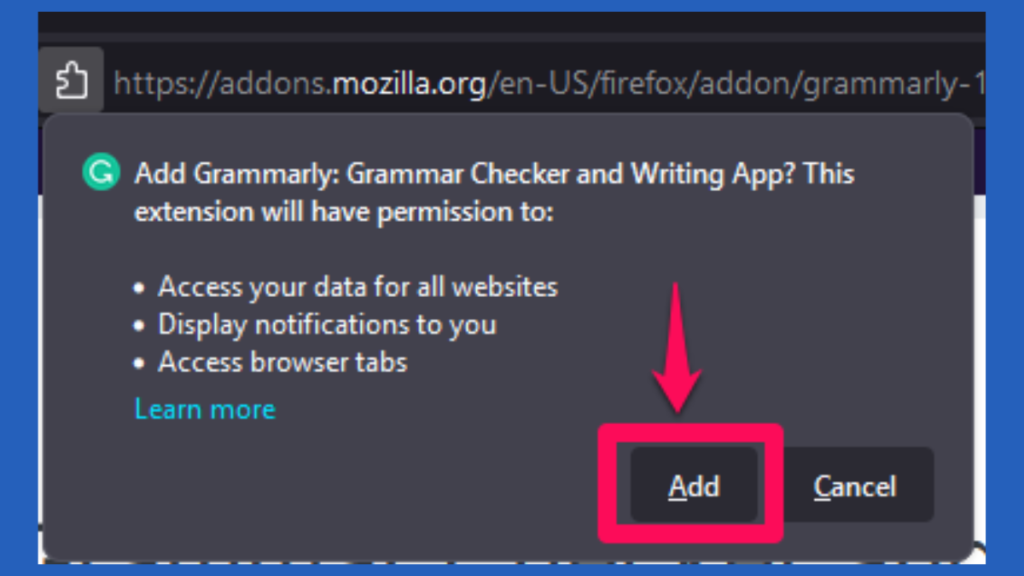 After downloading, this pop will appear, process to click the 'add button'.
Advertisement - Continue reading below
You can alternatively download Grammarly for Mac or Windows, open the file, and follow the installation prompts. If you need help, check out our step-by-step support article.
How to use Grammarly
Grammarly is not active yet even though you have downloaded it. You need to accept all prompts to activate it. You can proceed without signing up.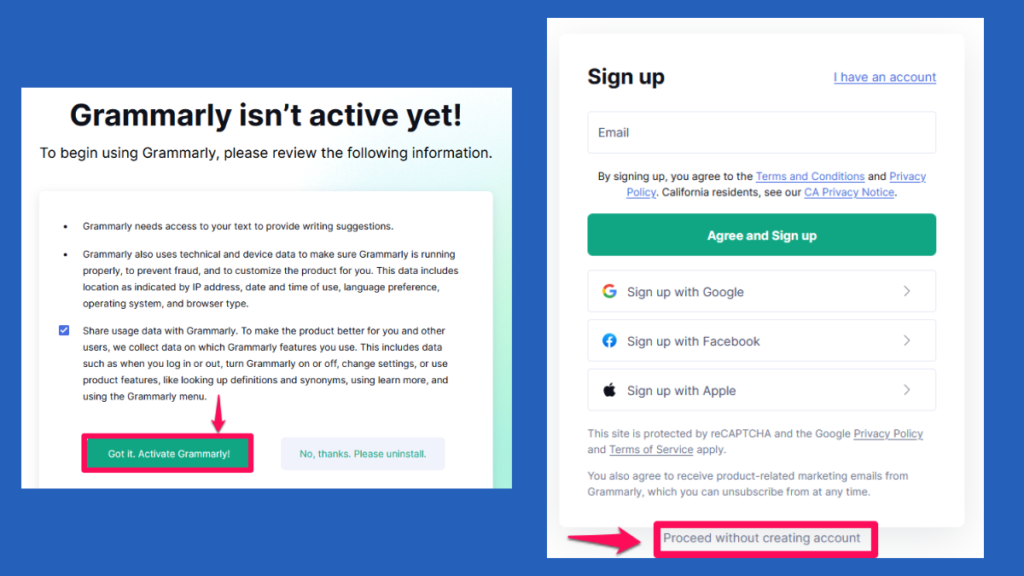 You will be presented an online demo document and you will see highlighted and multicolored lines; This means Grammarly is active and available.
Let me instead open an online text editor (Edit Pad); You will see a pop-up and if you want, you can take a quick tour.
That's it, when you start typing wrong spellings, you will see Grammarly in action
---
Related
---
How Does Grammarly work?
Grammarly works by using context, not just word referencing, to fix your sentences. Using an AI-enabled algorithm goes beyond spell-check, and can improve your writing's cohesion, fluency, and vocabulary.
Is Grammarly free?
The free offering equips you to spot and fix misspelled words, imperfect grammar, and punctuation mistakes. And Grammarly Premium does all that and a whole lot more—all in service of taking your writing from good to great.
Advertisement - Continue reading below
The premium version must be rich given that I am already satisfied with the free version. You can upgrade to see the difference and more auto-suggestions, article re-writing features, etc.
Developer Corner
Developers are not left out and they have API endpoints that can be consumed to improve their development and efficiency in related usage.
With the Grammarly API embedded in your application, your end users can create more effective content more efficiently. Help them move faster and get the outcomes they want—while reducing your needs for manual site moderation.
They also have the Text Editor SDK is in a beta version and you can get started here if you are a developer.
Conclusion
With Grammarly's communication assistance, you can improve your writing with a spell checker, grammar checker, and punctuation checker in one tool. There are also real-time suggestions for improving tone and clarity to help ensure your writing makes the impression you want.