Google announced the official closing date for its troubled Google Plus social network as April 2. It mentioned that on that date Google plus accounts and any pages created will be shut down and the deletion process will start soon after.
Google Plus was launched in June 2011 in an attempt to challenge Facebook and, to a lesser extent, Twitter, in the social networking competition. A successful Google+ could also have served as a social component to connect Google's various products.
Advertisement - Continue reading below
However, the network never gained significant traction. A Stone Temple Consulting study from 2015 found 111 million active profiles on Google+ and only 6.7 million users who had 50 or more posts ever. In comparison, Facebook reports 1.5 billion daily active users.
The shut down was accelerated after Google Plus announced in October 2018 that a vulnerability found earlier in the year had potentially compromised up to 500,000 users' data. Google says that it found no evidence any profile data were misused.
Two months later, Google said a software update in November had caused a security bug that leaked the data, such as name, email and occupation of 52.5 million users.
Google said in the blog post the decision to shut down Google+ was made "due to low usage and challenges involved in maintaining a successful product that meets consumers' expectations."
The company has assured it's users that the photos and video will be backed up on Google photos automatically. From February 4 no one will be able to create a new account on Google+.
---
Related Article: The Ultimate guide to Google assistant
Advertisement - Continue reading below
---
Here's how you can download your Google+ data
First, you need to log in to your Google Plus account, then go to the 'Download your data' page from where the Google+ data will be pre-selected.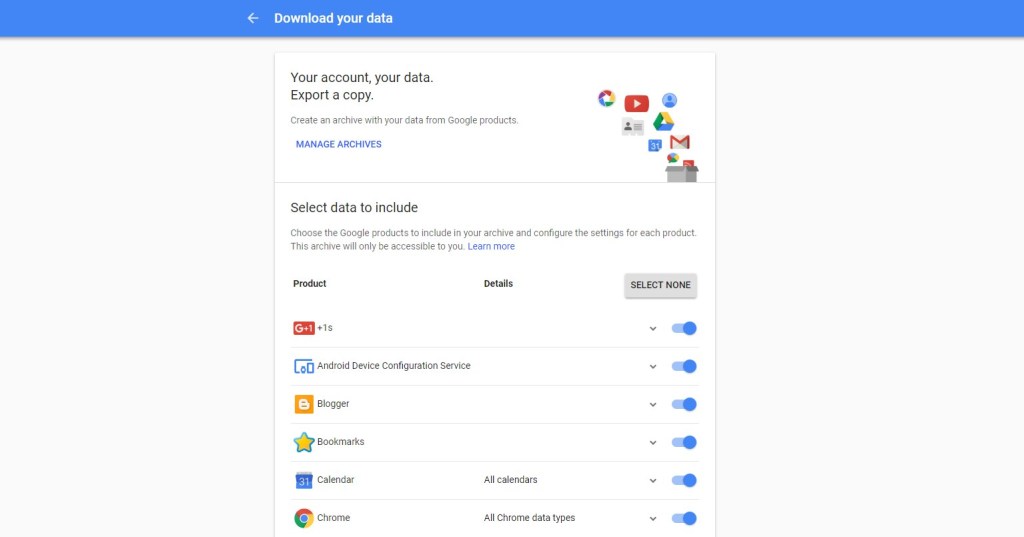 Click on the Next button, then choose a file type. Then you have to choose how you want your data delivered to you. Then you need to click on Click 'Create archive'.
Steps to download specific Google Plus data
Sign in to your Google+ account
Go to the 'Download your data' page.
Click the 'Down' arrow (↓) next to the type of content you want to download – Google+ Stream etc.
Click 'Select specific data'.
Advertisement - Continue reading below
Select what you want to download.
Click OK.
Click Next.
Choose a type of file.
Select how you want your data delivered.
Click 'Create archive'.
"If you sign in to sites and apps using the Google Plus Sign-In button, these buttons will stop working in the coming weeks but, in some cases, may be replaced by a Google Sign-In button. You'll still be able to sign in with your Google Account wherever you see Google Sign-In buttons," according to Google blog post.
With the above steps, you can be able to download your data and delete your account before the April 2 shut down.
Advertisement - Continue reading below