Have you ever wanted to play your favorite games but don't have the hardware to support them? Nvidia's GeForce NOW is the solution you've been waiting for. It's a cloud gaming service that allows you to stream games directly to your device, so you can play your favorite games without needing a high-end graphics card or a powerful computer. In this article, we'll take a look at how you can play games online with Nvidia's GeForce NOW.
The first step to playing games online with GeForce NOW is to create an account. Simply head to the GeForce NOW website and sign up for an account.
Advertisement - Continue reading below
Playing Games
Playing games on GeForce NOW is incredibly easy. Simply open the app and select the game you want to play from the list of available games. Once you've selected a game, you'll be taken to a virtual desktop where the game will start running. A virtual desktop is essentially a remote machine that's running the game, and you'll be able to control it just like you would with a regular computer.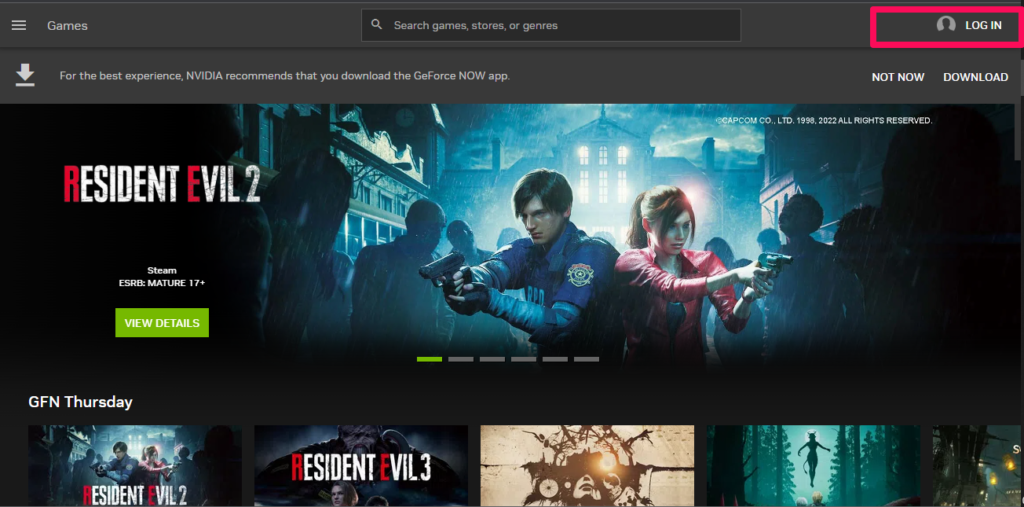 The virtual desktop is fully customizable, so you can adjust the settings to suit your needs. You can change the resolution, and graphics settings, and even install additional software if you need to. Additionally, you can use your own peripherals, such as a keyboard and mouse or a controller, to play the game.
---
Related: What is GameFi: Understanding "Play To Earn" Games
---
Available Plans
GeForce Now currently offers three tiers: Free, Priority, and RTX 3080. Uniquely, GeForce Now is currently one of the only major cloud gaming services offering both a Free access plan and multiple free-to-play games.
The Free tier is limited to one hour, Priority subscribers can play for up to six hours per session, and RTX 3080 subscribers get eight-hour sessions. There is no set limit to the number of sessions you can start in a day.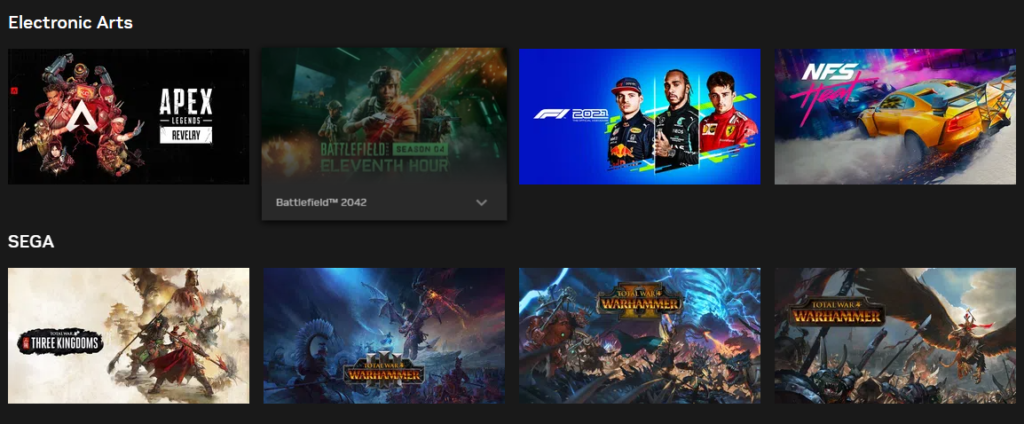 Free membership allows you to play any of your compatible games on a "basic rig" for up to an hour at a time. You might also have to wait in a queue until a slot on one of Nvidia's machines becomes available as paid members get priority.
Advertisement - Continue reading below
---
Related: Netflix Games: Here's Everything You Need to Know
---
Available Games on Nvidia GeForce Now
The good thing about the GeForce Now service is that your own games are available to you. So if you have a healthy library of games on Steam, GOG, Uplay, or another online library, you can simply install a vast number of them on the remote machine and play them whenever you fancy. Some are even preloaded so you don't have to wait for the games to install before playing.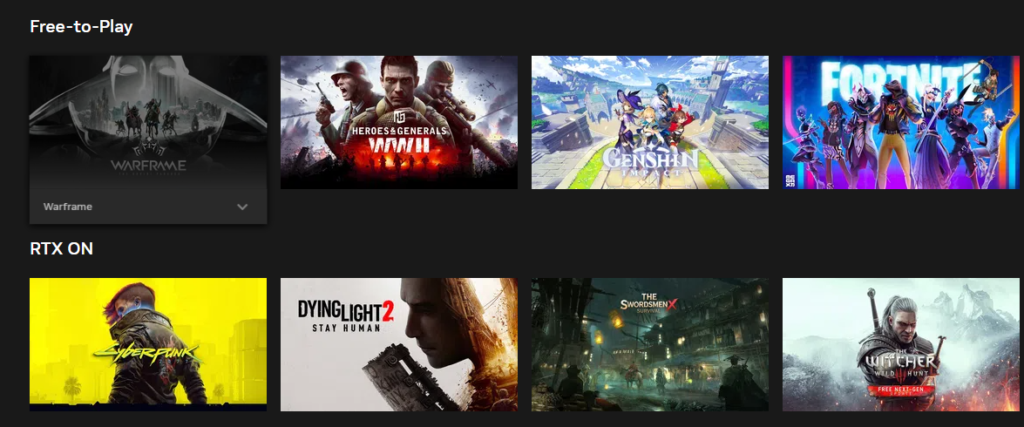 Pro-Tip
One thing to keep in mind is that GeForce NOW is a streaming service, so it's important to have a stable internet connection. If your internet connection is slow or unstable, you may experience lag or other issues while playing.
Additionally, the quality of your streaming experience will depend on the quality of your internet connection. If you have a slow or unstable connection, you may not be able to stream games at the highest quality settings.
GeForce NOW is currently not supported in some regions. You can still sign up to be notified when GeForce NOW becomes available in your region.
---
Related: Nvidia SLI vs AMD Crossfire: How Do They Differ
---
Conclusion
Nvidia's GeForce NOW is a fantastic service that allows you to play your favorite games on any device without needing a high-end graphics card or a powerful computer. It's incredibly easy to use and offers a wide selection of games to choose from.
Whether you're a casual gamer or a hardcore gamer, GeForce NOW has something for everyone. So why not give it a try and start playing your favorite games online today?
Advertisement - Continue reading below