Anybody holding down a 9 to 5 worries about the state of their home security everyday when they leave home for work. In our absence, it gets tricky to monitor house pets, the nanny caring for our kids and everyday comings and goings around our homes. Our review device today, the YI 1080P Home Camera offers that peace of mind minus the financial drain that usually comes with more advanced home security plans.
At a list price of $22.49 ($17.99 with deal) on Amazon , the YI 1080P Home Camera offers 1080P HD surveillance footage, human detection, wide-angle view, 2-way audio, night vision, baby crying detection and integration with Alexa and Google. But as they say, the proof is in the pudding. The only way to know for sure if this affordable camera can go the whole nice yards is to put it to the test.
Advertisement - Continue reading below
Design & Build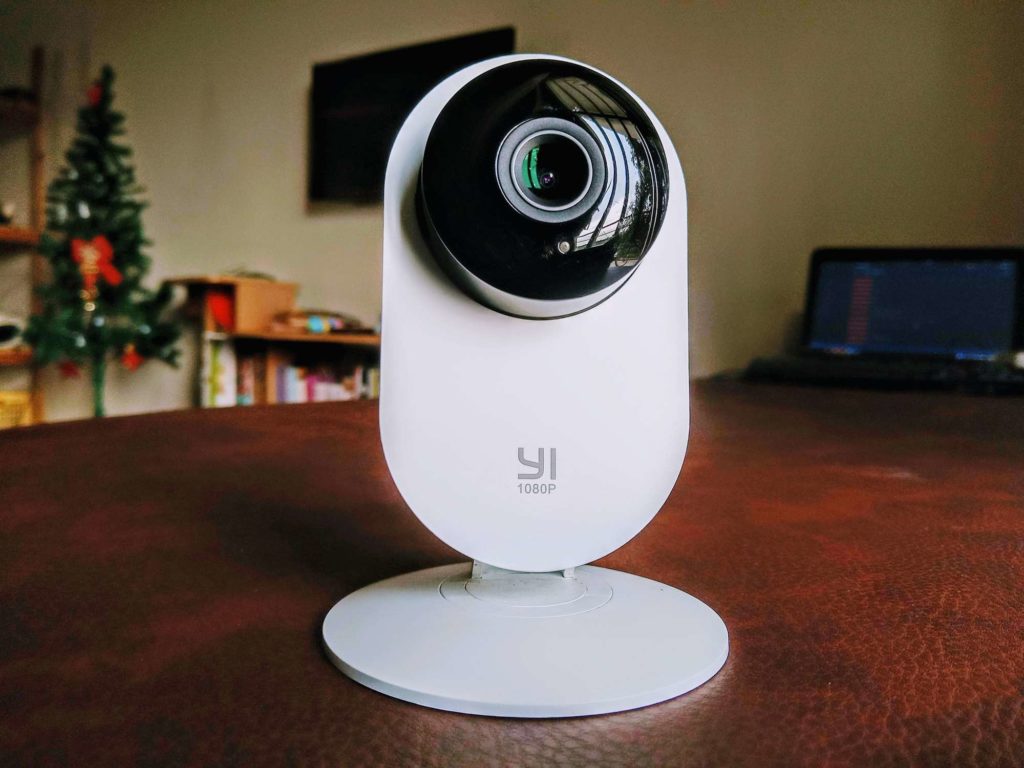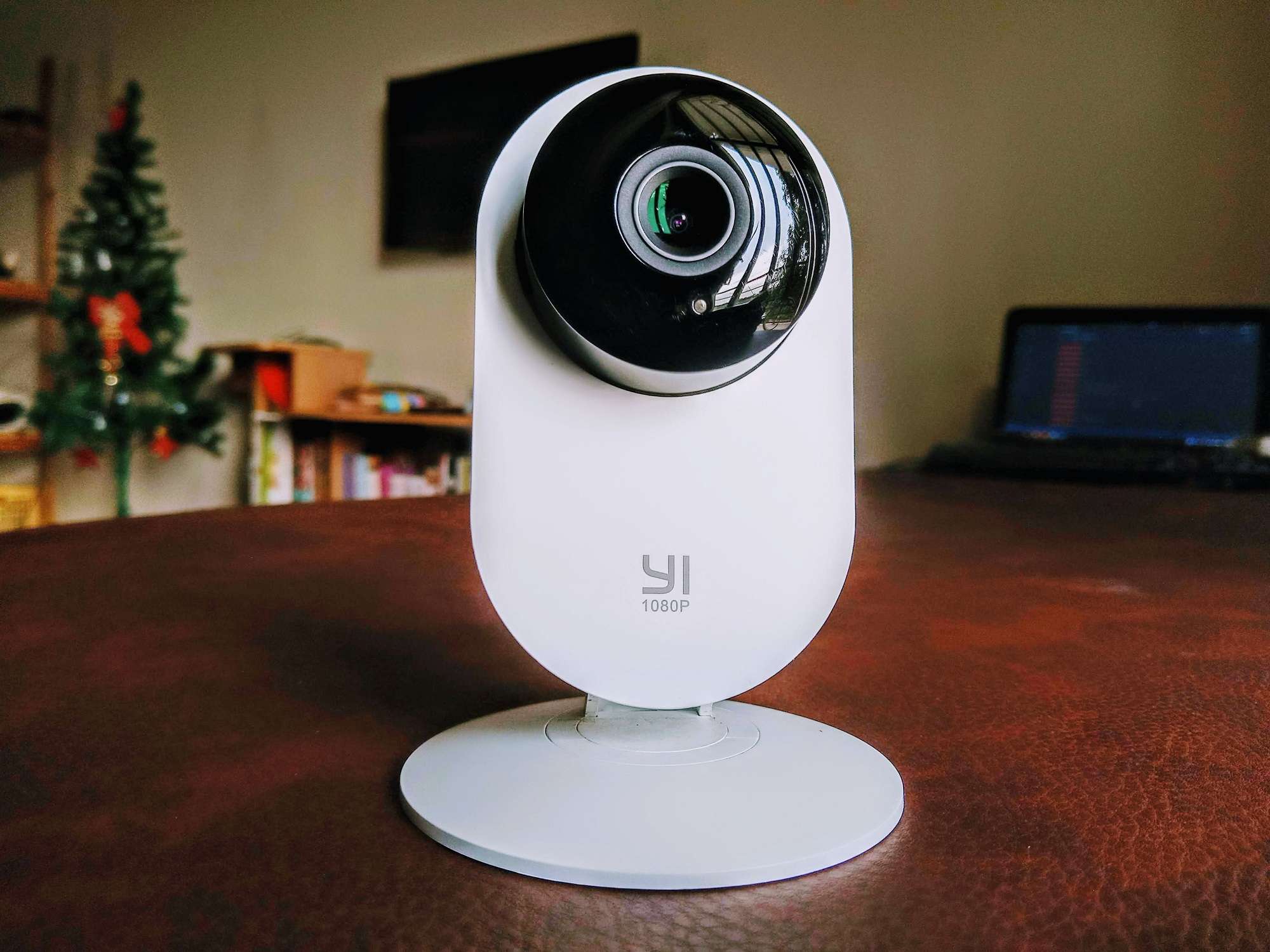 The circular camera measuring 32mm comes already mounted on a malleable weighted white dock (114mm high, 80mm wide). The whole assemblage is still lightweight at only 135 grams.
The YI 1080P Home Camera can be mounted on a desk, a shelf, a wall or ceiling; any surface or overhang really. The dock doubles as a clip to secure it in out-of-the-way crannies. It can do a 180 degree rotation front to back without the camera losing its center of gravity. What might inhibit you though is the 7 foot USB to micro USB cable which doesn't have that much reach.
The camera itself is a f2.0 aperture 112 degree wide angle lens with 4x zoom that captures video at 1080P resolution. A blue LED indicates when the camera is on although this can be disabled on the YI Home app. The camera base houses the Micro SD card slot and micro USB port along with a reset button you can get to with a SIM tool/ paper clip.
Features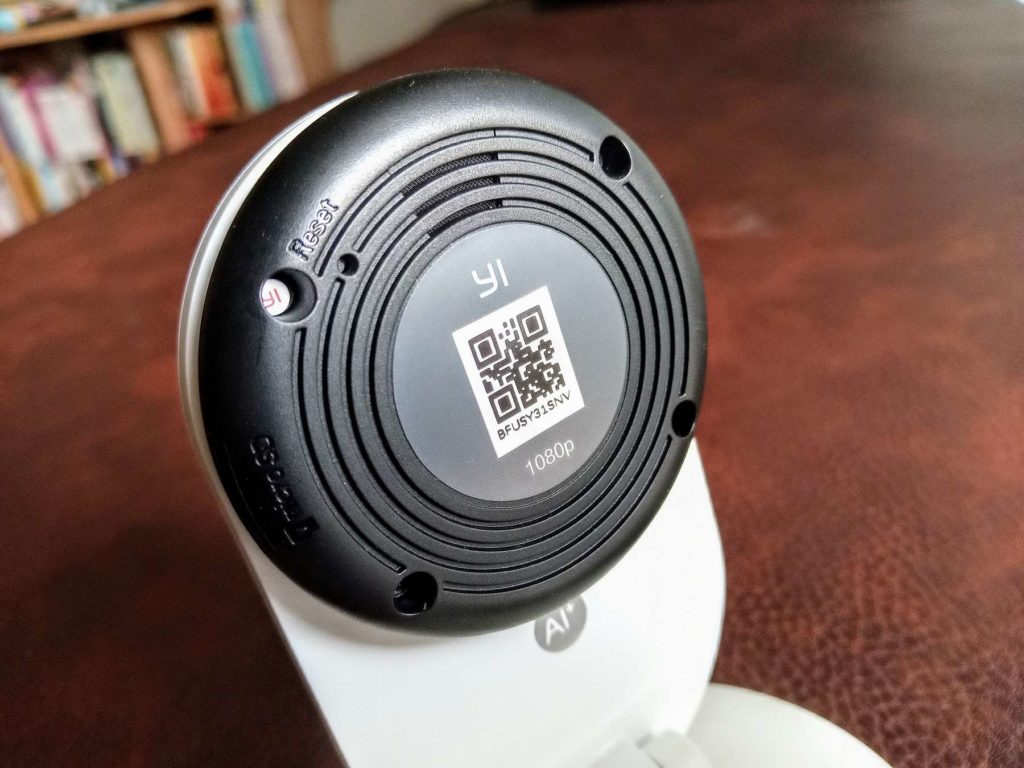 The versatile YI 1080P Home Camera doesn't skimp on features either. From a good vantage point, the 112 degree wide angle lens captures crisp 1080P video in full color. As for Night Vision, invisible 8x940nm Enhanced IR lights capture usable video in black and white with a range of up to 9 meters. Built-in distortion correction AI smoothen the video to give better clarity.
Furthermore, the camera's motion sensor will record video when it detects motion. You can set the sensitivity and even set up regions of motion detection within the camera's 112-degree angle (e.g entrances and exits) to rule out false positives. You get a 6-second video alert when motion is detected which is also when the camera start recording the movement.
The built-in microphone and speaker provides two-way audio for direct communication. The quality of the audio is impressive and louder than you would expect. We also tried baby crying monitoring although that was a hit and miss with our baby reviewer.
Advertisement - Continue reading below
It would be remiss of me if I did not mention a feature I actually always look for in a security camera; local storage. The YI 1080P Home Camera supports Micro SD cards (8~32GB). More on this later.
---
Related:
---
Device Storage & Subscription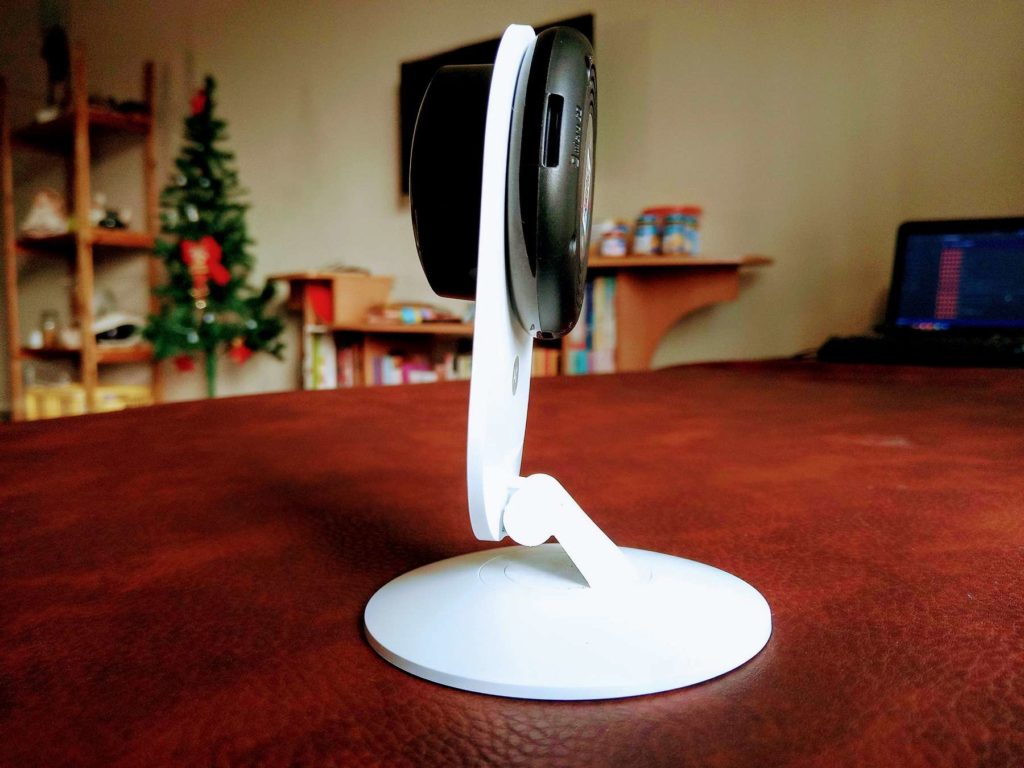 The beef I have with most home security solutions is the way they saddle you with subscription plans without which, your camera is dead in the water. The YI 1080P Home Camera does have said subscription services but it's also just as capable of functioning without them. That's just perfect for some regions with a spotty internet connection like where I live.
You can dispense with a subscription if you purchase a Micro SD card. The minimum storage capacity is 8GB while the maximum is 32GB. You can squeeze in 17~64 hours of footage at [email protected] 1.1Mbps or 53~212 hours shooting at [email protected] 350Kbps. Depending on the traffic around the home, this space can take you weeks before you have to delete old footage to create space. A reason for this is that the camera only starts recording when activity is detected.
If a subscription to the cloud makes more economic sense, the YI Cloud offering is better than most. The plus (premium) plan ($129.99/yr) supports 5 cameras, 30 day history, records entire motion and captures every alert. The advantage of the cloud is that it gets rid of the cool down period. The Entry level plan only supports 1 camera and only 7 days history besides.
| | | | | |
| --- | --- | --- | --- | --- |
| SUBSCRIPTION | PLUS | STANDARD | CVR – ENTRY | ENTRY |
| Cost/Year | $129.99 | $99.99 | $79.99 | $39.99 |
| Cameras | 5 | 5 | 1 | 1 |
| History | 30 days | 15 days | 7 days | 7 days |
| Recording | Records entire motion | Records entire motion | Continuous 24/7 video recording | Records entire motion |
| Alerts | Captures every alert/ no cool down period | Captures every alert/ no cool down period | No cool down period | Captures every alert/ no cool down period |
Quick Setup
Getting the YI 1080P Home Camera up and running should be easy-peasy. There's nothing much to it really. First thing I did was download the YI Home app (Android and iOS). You also get set ups for Mac and Windows if you like.
Next, I plugged the camera into a power source using the provided travel charger for the initial setup. An orange light comes on to tip you off that the camera is on.
I went to the app and tapped on the plus icon in the top right corner which prompts me to select a device. You can go about this two ways; first is to use the QR code at the back of the camera or to scroll down the list and find the camera manually. Either option gets the job done.
Advertisement - Continue reading below
After a spell of 20 seconds or less, a voice emanating from the camera will inform you that the camera is waiting to connect. Once I heard it, I moved on to the part about connecting WiFi. I entered my WiFi credentials after which I was prompted to face a displayed QR code towards the camera to finish the setup.
YI Home app
I will have to admit that oftentimes I don't get to first base with security cameras because of the exorbitant subscription charges . There's most probably lots of security camera apps that are buttery smooth and intuitive to a T. I can't speak for those apps or compare and contrast them with the YI Home app.
The YI Home app isn't the most refined out there but it gets the job done. The home app displays your camera feed (paused at the last shot). There's a dedicated tab for alerts. The YI Home app saves the first 6 seconds when it detects an activity. If you choose to, you can view the rest of the footage. Another tab is for your cloud subscription. Don't bother about this if you choose to forego paying for a subscription.
The Discover tab is perhaps the one I appreciated the most. From there, you can manage your account, share setting with family, check out your album, update firmware and adjust settings to suit your tastes.
Performance overview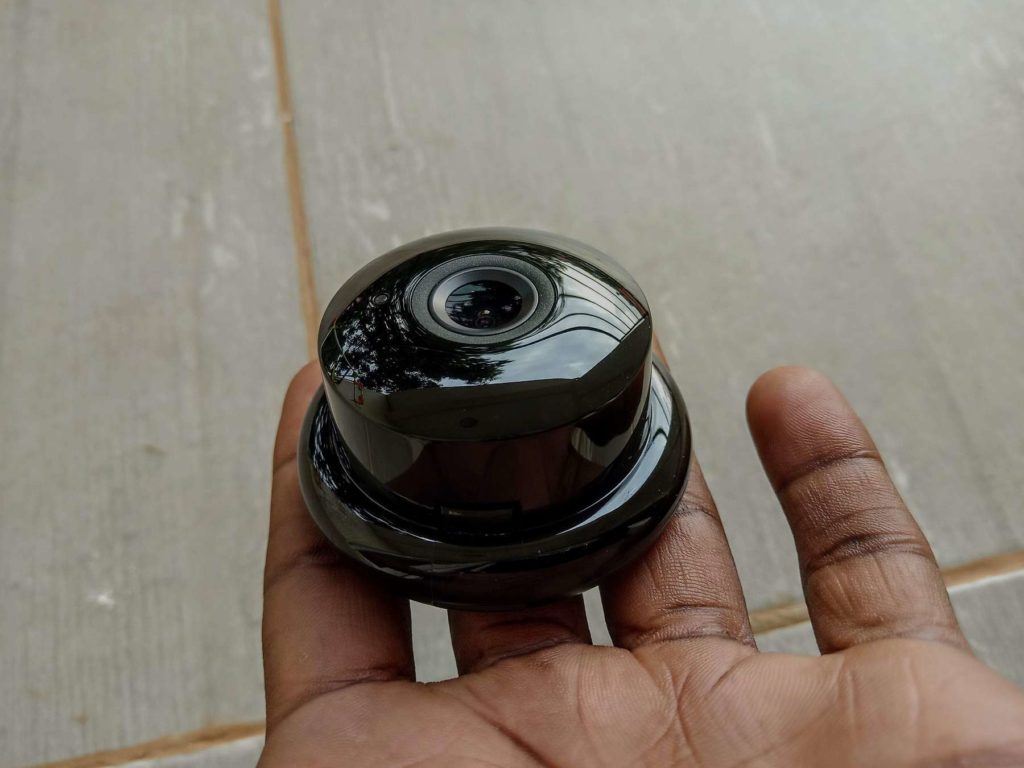 The whole premise of a security camera for me is one that perfectly blends with its surroundings to be almost invisible. With a few tweaks, the YI 1080P Home Camera scores top marks. To its detriment, the camera comes with a white dock (stand), white Micro USB cable and travel charger. The last two are easy to replace with black alternatives. The dock itself can easily be removed by depressing the clasps on the sides of the camera so that it doesn't stick out like a sore thumb.
Unshackled, the camera can be strategically placed to be your eyes and ears and it does a heck of a job. The 1080P camera streams quality footage during daytime before passing the baton onto the 920nm IR for excellent night footage. Unless you get all up in its nose, you won't notice the infrared lights even as you get quality video footage even in pitch darkness. In the app settings, you can turn off the blue LED light as well for that perfect incognito arrangement.
I went with the Micro SD card route, because my perfect setup just so happens to be the offline arrangement. It's cost effective; saves me on subscription and internet bills at the end of the month. And my internet is spotty besides. The 8GB or better yet, the 32GB Micro SD card is more than enough for home use, unless you got a revolving door of visitors streaming in and out. Not many security cameras on the market, however good they are offer this freedom and that alone gives the YI 1080P Home Camera top billing.
Verdict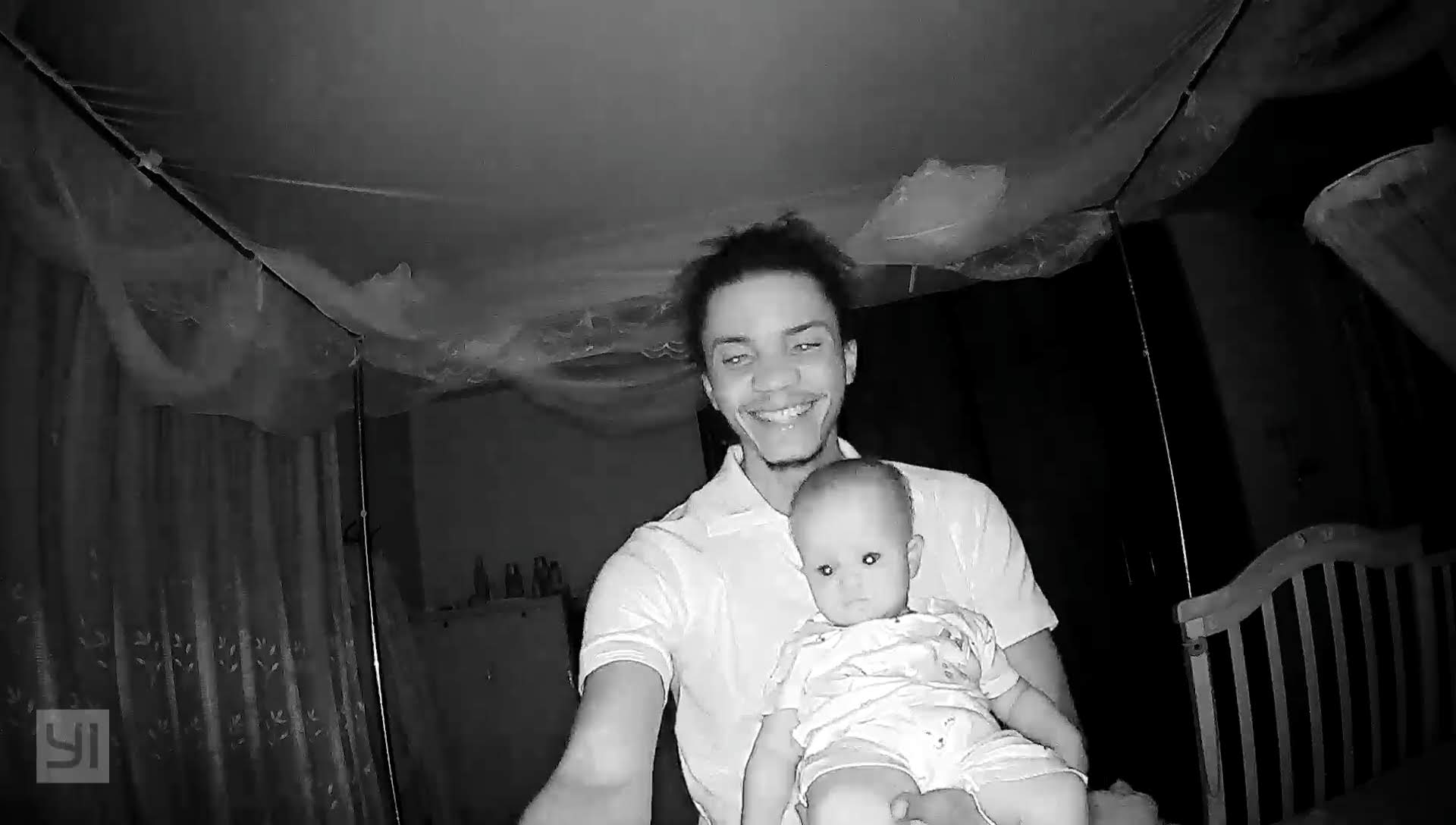 Home security is dominated by the likes of Nest and Ring. In regions with affordable and stable internet, a subscription doesn't sound half bad. However a pinch penny like me is left out in the cold. That's the allure of the YI 1080P Home Camera. Its name might be a handful, but it delivers on its promise. Armed with an 8, 16 or 32GB Micro SD card, you can secure your premises without breaking the bank.
Advertisement - Continue reading below
Image quality is crisp for the most part. Night vision is impressive even in a dark room. The alerts come through at any activity. The camera can be stripped apart and hidden from detection and it can function from the shadows. The quality is not the best out there, but for $17.99, what's there to complain about. The USB cable is rather short but you can invest in a longer cable on the cheap.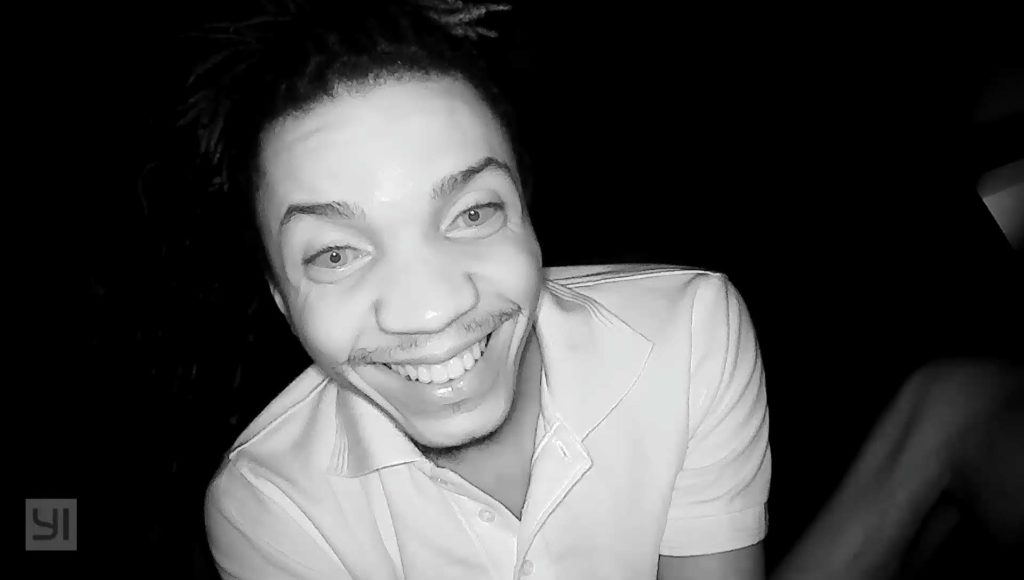 I was initially reluctant to give this cam a chance, but I am glad I did. The data footprint is small, it works as advertised and has not let me down yet. The power consumption is only 3 watts and I can run it on a laptop, TV, power bank without any problem. From my own personal experience, YI got itself a satisfied customer.
Specs
Device Name: YI 1080p Home Camera
Dimensions: 80mm x 114 mm x 32 mm
Weight: 135g (Net Weight)
Connection: Wi-Fi: 2.4GHz
Wi-Fi Protocol: 802.11bgn
Wireless Encryption: WEP/WPA/WPA2 Encryption
Power: DC5V-1A (Micro USB)
Compatible Devices: iOS7.0 or Android 4.0 and above
Minimum bandwidth (upstream) requirement: 1Mbps
Camera: 1080p High Definition 112° Wide Angle Lens
Night Vision: 8x940nm Enhanced IR Lights
Night Vision Range: Up to 9m
Storage: MicroSD Card (8 to 32GB), YI Cloud
Features: LDC Distortion Correction, Night Vision IR, Two-way Audio, Motion Detection, Baby Crying Detection, Livefeed from PC, YI Cloud Service
Where to buy
Global users can order the YI 1080p home camera on Amazon for $22.99 (currently discounted for $17.99). You can also get it from Aliexpress for $17.6. If you live in Uganda, Odukar store has stocked the YI 1080P Home Camera. It's retailing at only UGX 250,000 in Uganda.