Fast replacing traditional surveillance system in homes and offices due to their numerous benefits, WiFI cameras (also IP cameras) are a must-have in this time and age if you need to complete your smart home set-up — in addition to smart TVs, smart speakers, smart displays, smart plugs/sockets/outlets etc.
Allowing users keep tabs on their homes and office spaces anywhere they are is one of the biggest advantages to smart home WiFi cameras. Saving recorded clips to the cloud is another. However, due to reliance on constant internet, pricey cloud storage subscription plans, the possibility of slowing down home's internet connection, as well as high bandwidth usage, many homeowners prefer to have their WiFi cameras store footages locally. Sadly, some of the best smart home WiFi cameras out there lack this local storage options.
Advertisement - Continue reading below
This is why we concocted this list containing some of the best WiFi cameras that work with local storage and where to buy them at the best price.
1. YHT-E29 Wireless Camera Home Wireless Surveillance Camera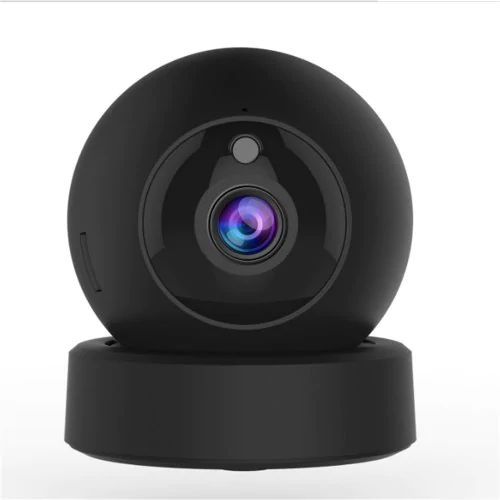 This model of WiFi smart camera from YHT has a stunning design that blends perfectly with your home's ambiance and is almost unnoticeable when installed anywhere in the home. The YHT-E29 sport numerous connectivity options as well as a handful of functions — multi-device viewing, motion detection, Infrared night vision, two-way audio talkback, iOS/Android app support etc.
While the device comes with numerous storage options like cloud and computer storage, it also comes with TF card slot for local storage. It, however, has a maximum limit of 128GB of micro SD card. This means you won't be able to hold videos for long on the device compared to what massive 1 Terabyte micro SD cards would be capable of holding.
Interestingly, when the storage is full, the YHT-E29 won't stop recording. Instead, it automatically erases the oldest footages to make space for the most current recording.
The YHT-E29 sells for about $80 on GearBest.
Advertisement - Continue reading below
2. Xiaomi MiJia Smart 1080P WiFi Camera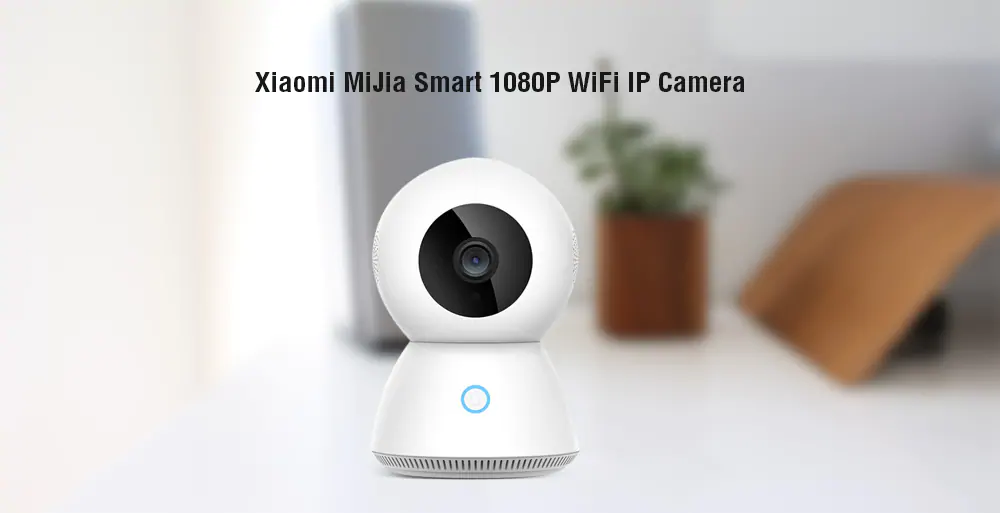 The MiJia 1080P WiFi camera is one of the best smart home from Xiaomi and also one of the best smart surveillance gadget to have in your home. With features like 360-degree panorama viewing angle, two–way audio, Infrared night vision, iOS & Android app support, motion detection, and smart voice control, the Xiaomi MiJia WiFi camera also supports storing your recorded footages locally on a micro SD card (64GB maximum)
The Xiaomi MiJia Smart 1080 WiFi camera costs between $100 – $115. Click HERE to purchase it on GearBest.
3. Yi 720P HD Smart WiFi Camera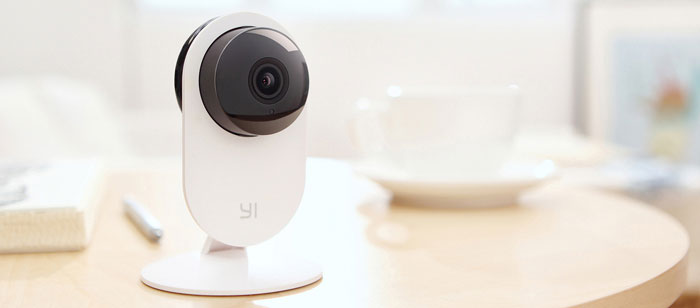 Although this camera won't record the best video quality like its 1080P counterparts, its 1.0MP 720P lens is enough to record decent videos of your home while you are away, catch faces of intruders, and supports up to 4X zoom. It also comes with built-in speaker and microphone for two-way talkback/dialogue. There's also a dedicated slot for micro SD card of up to 32GB.
For $70, you can cop the Yi HD WiFi camera for your home on GearBest.
4. Xiaomi Xiaofang Panoramic Smart Camera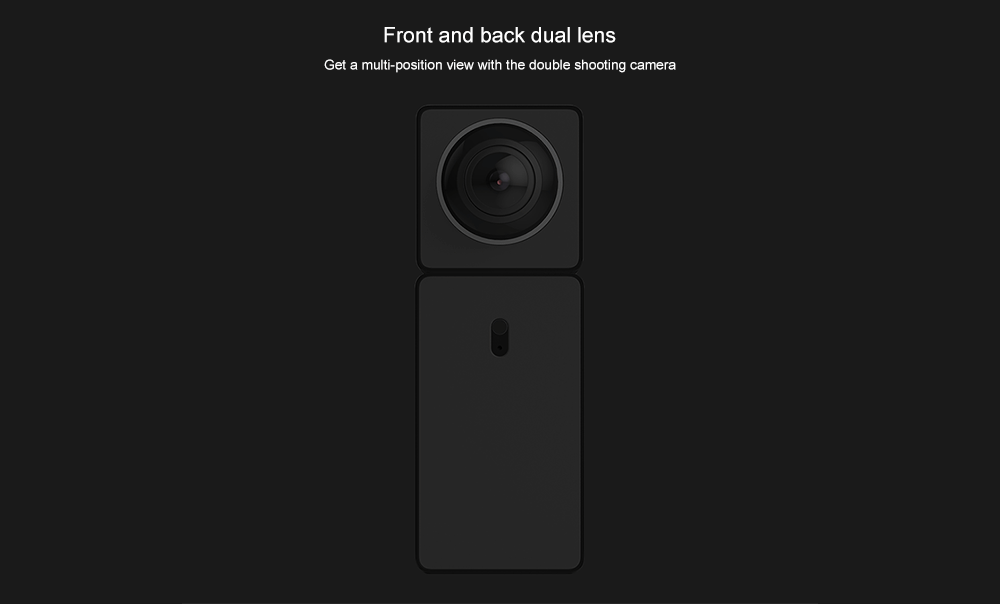 Asides supporting micro SD card of 64GB maximum capacity, another highlight feature of the Xiaofang smart camera is its dual (front and rear) shooting camera. The dual camera setup allows for multi-position view and wider coverage of your home and office space. The Xiaofang camera works with 2.4GHz WiFi band and also support WiFi versions 802.11 b/g/n which allows you remotely watch live camera footages on your phone.
Advertisement - Continue reading below
The Xiaomi Xiaofang Panoramic smart camera is available on GearBest for $61.24.
5. ONVIF IPC-826W HD IP Camera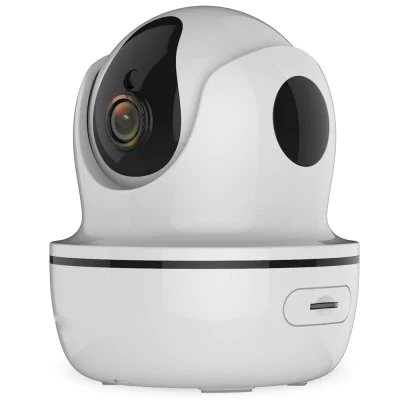 ONVIF (Open Network Video Interface Forum) is a non-profit organization specialized in the manufacturing of IP products and video surveillance/security products. The ONVIF IPC-826W is an affordable smart WiFi camera you can trust to keep your home safe. In addition to supporting local storage via the micro SD card (up to 64GB) slot, the gadget supports two-way audio, real-time video capture and recording, remote control, motion detector, screenshot etc.
For $53.49, you can purchase the ONVIF IPC-826W Smart home surveillance IP camera.
Smart WiFi cameras with support for local storage are the best go-to surveillance option if you do not want to rely on internet availability before you can record. Also, if you always have constant internet in your home, these type of WiFi cameras would still come in handy in the case of a router failure. Some downside to WiFi cameras with local storage, however, are storage limitations and the loss of recorded footages if the camera gets missing or stolen.
Nevertheless, having a WiFi camera that supports local storage in your home is one of the best investment you can make, especially if you keep a lot of valuables and pricey jewelry at home.