Amazon recently unveiled several new and/or updated devices during their annual hardware event. This year, it unveiled a new Kindle e-reader, updated Echo smart speakers, Ring and Blink security cameras, Fire TVs and accessories, and the new Eero network hardware. 
The Kindle Scribe was the highlight of this event, however, and that's because the new e-reader offers what we haven't seen before on any Amazon kindle device. The new Kindle Scribe is a large-format 10.2-inch E-Ink e-reader that includes a stylus. We will be telling you all about it in this article.
Advertisement - Continue reading below
Kindle Scribe: Spec Sheet
Display: 10.2-inch
Internal Storage: 16BG/32GB/64GB
Stylus support: Yes
Touch Screen: Yes
Battery: 12 weeks
Price: $340 (including pen)
Release date: November 30, 2022
---
Related:
---
A Batteryless Stylus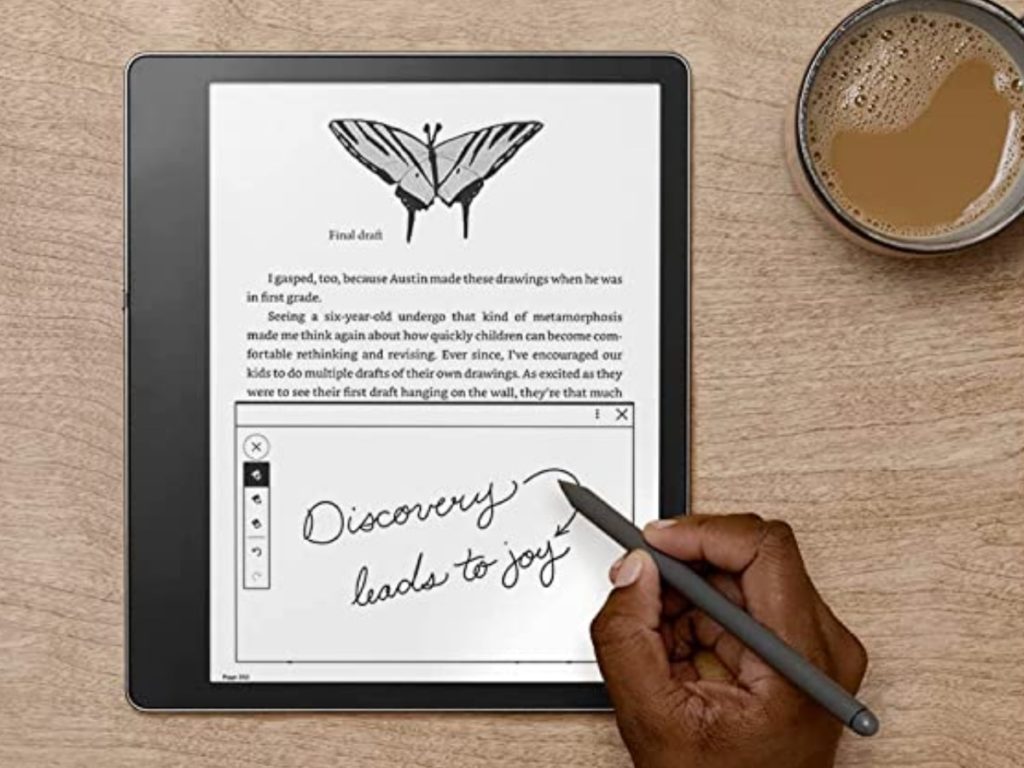 The new Amazon Kindle is called the "Kindle Scribe" because it (is the first to) come with a stylus pen. This means, unlike previous kindle devices, the Kindle Scribe is both a reading device and a writing one. Furthermore, an interesting fact about this new stylus pen from Amazon is that you don't have to recharge your pen constantly. According to Amazon, the stylus pen features a 10.2" 300 PPI glare-free Paperwhite display which makes the Kindle Scribe perfect for reading and writing
The stylus pen comes in two options: the "Basic Pen" and the "Premium Pen". The "Premium pen" offers even more, however: for $30 extra, you get a customizable shortcut button and an eraser sensor on the top. Both stylus pens use the same 'Wacom EMR' technology and just like with Samsung tablets, they magnetically attach to the side of your kindle Scribe.
Handwritten Notes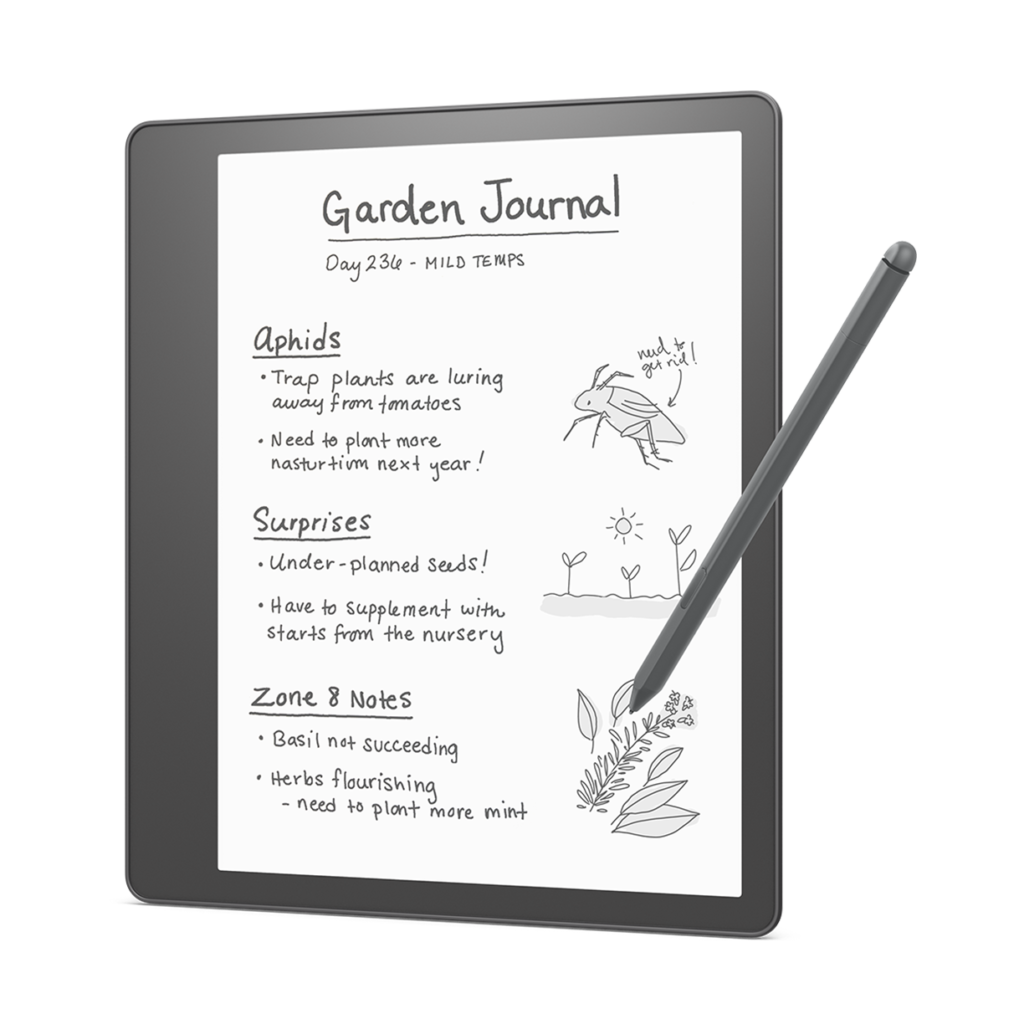 The Kindle Scribe allows users to create handwritten sticky notes in millions of books from the Kindle Store without cluttering up the page. And all your note will be automatically organized in one central place, so you can easily navigate, access, browse, and export all your in-book notes and highlights whenever you want.
Also, you can now make notes in your documents from your Kindle Scribe. With Kindle Scribe, you can easily import and mark up PDF files or insert sticky notes on Microsoft Word documents and other compatible formats.
Price and Availability
According to Amazon, the Kindle Scribe will start selling at $339. It is currently available for pre-order in the US. The Kindle Scribe is available in different variants including a 16GB, 32GB, or 64GB storage variant. When you order the Kindle Scribe, It ships with the Basic stylus Pen by default, however, you have the option to upgrade to the Premium stylus pen – you'll only need to spend an extra $30 ($369 in total).
Advertisement - Continue reading below