The Buy Now Pay Later (BNPL) model has grown significantly in Nigeria (and around the world) over the last couple of years. Its adoption rate by end-users and merchants in Nigeria has soared dramatically, in recent years. That's not surprising, however: The increasing prices of household items, electronics, smartphones, and other consumer devices, have reduced the purchasing power of the average tech product consumer in Nigeria.
This has given rise to BNPL platforms all around the country. One startup solving this problem is Carbon, a digital bank with a presence in countries including Nigeria, Kenya, and Ghana. Carbon introduced its Buy Now Pay Later product called 'Carbon Zero' to allow its users to pay for electronics in installments with zero interest rates added.
Advertisement - Continue reading below
In this article, we will be showing you how to buy electronics and other devices and pay in installments, with Carbon Zero.
---
Related:
---
Benefits of Choosing Carbon Zero
Unlike other BNPL platforms in Nigeria, Carbon Zero offers users a more affordable way to shop without paying for everything at once – at no extra cost (0% interest). You also get to choose from a long list of stores around the country working with Carbon.
Carbon Zero: How to Buy Now and Pay Later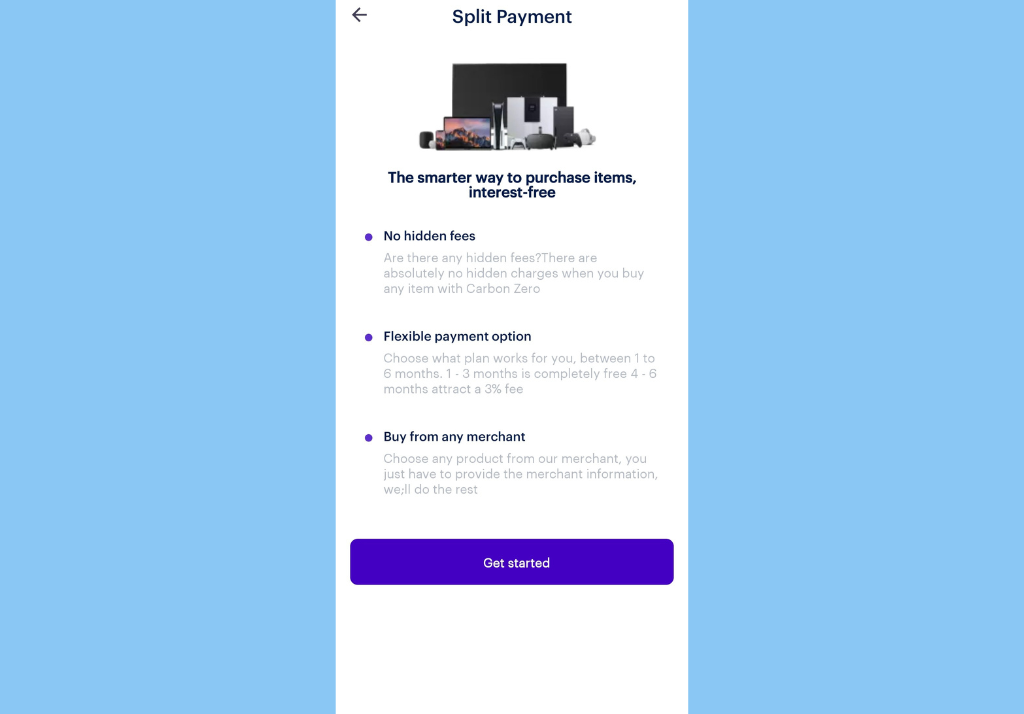 First, you will need to signup on to the Carbon app. Login if you already have an account.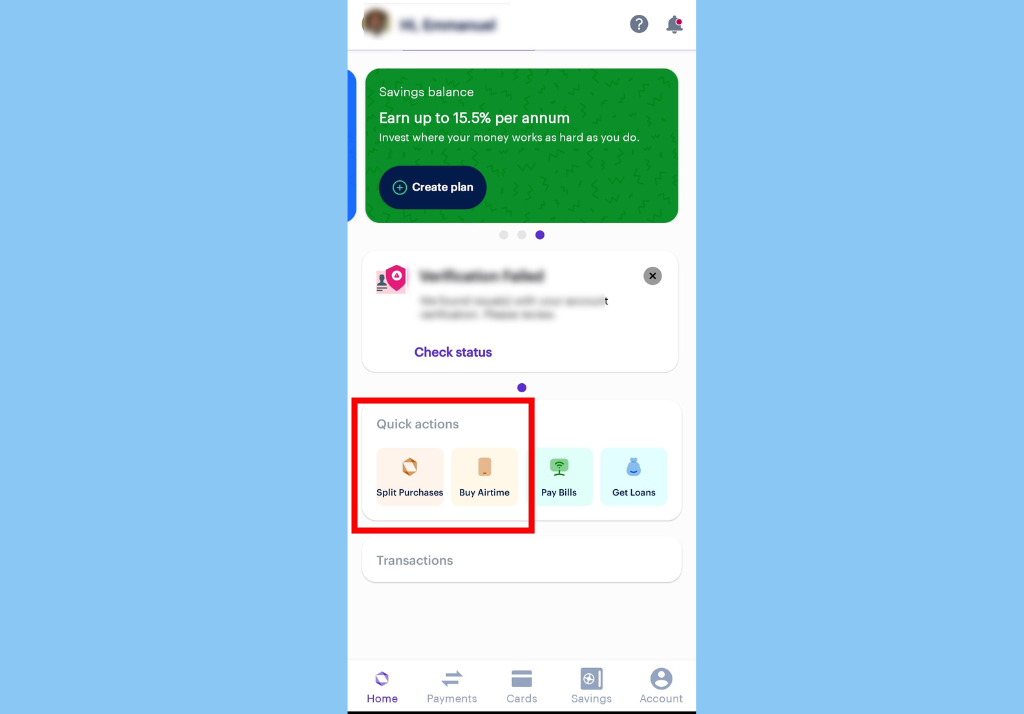 On your app dashboard, select Split Purchase from the Quick Action section.
Next, tap Fund a Purchase. You will then need to enter the item purchase details (item price, payment info, product type, etc.).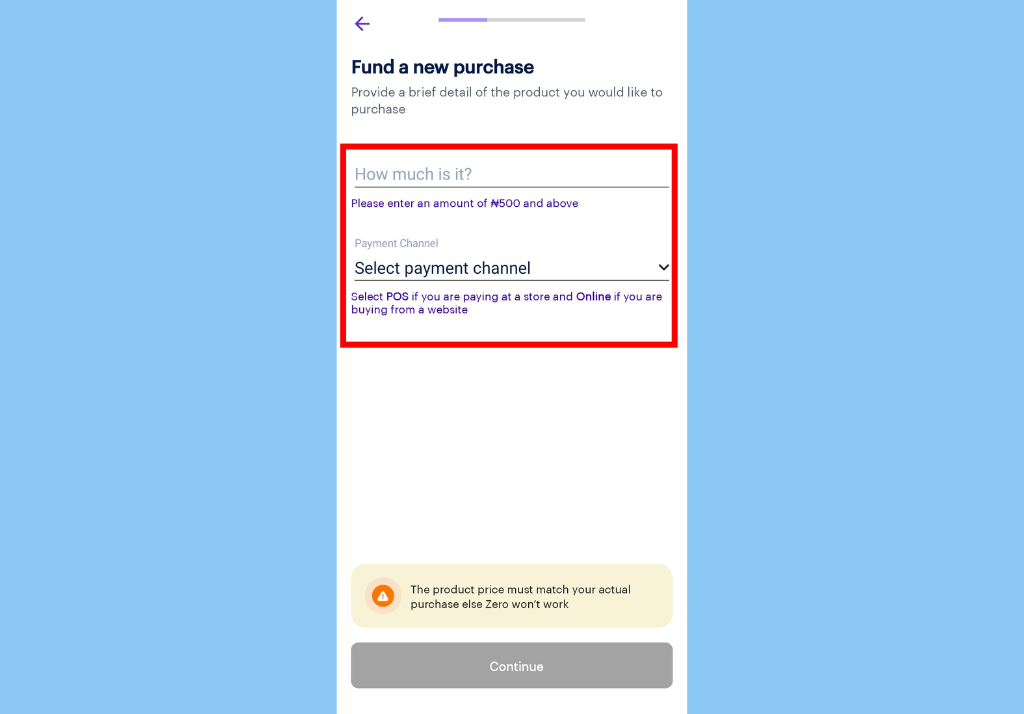 Next, enter the Initial payment and payment duration, then click continue.
If your request is successful, your funds will be made available at the point of payment to the merchant
There you have it. That's how to buy now and pay later with Carbon Zero. Do you know that you can also get collateral-free instant loans from Carbon? Check out How to Request a Loan From Carbon in Nigeria.