With the increasing prices of household items, gadgets, and other devices, the purchasing power of an average Nigerian reduces by the day. Hence, it makes sense to look to other more comfortable means of paying for these items. The Buy Now Pay Later (BNPL) model in Nigeria has also seen relatively high adoption by end-users and merchants over the last couple of years.
The BNPL model is, however, quite popular in other markets. In a recent event, Apple launched the 'Pay Later' feature that enables users to make payments in 4 installments. There are also a lot of other players in the BNPL market in countries like the United States, the United Kingdom, and so on. Some of these include Affirm, Afterpay, Zip, PayPal, Klarna, etc
Advertisement - Continue reading below
Since this model is just getting popular in Nigeria, we compiled a guide that walks you through what BNPL is about. In this post, we've also listed the platforms where you can use these Buy Now Pay Later services. Read through.
---
READ MORE: #BuyNowPayLater: Buy a smartphone & pay in monthly installments in Nigeria
---
How Does Buy Now Pay Later Work in Nigeria?
Buy Now Pay Later, as the name suggests, allows users to buy items and pay for them in equal installments. These installments are usually monthly and can run anywhere from 2 months – 12 months. This provides a more comfortable payment option for users, thereby also increasing sales on the parts of the merchants.
Some platforms that offer BNPL usually add a markup to their prices in order to make a profit. Others add interest rates, while some others just do the normal rates but take a rebate from the merchant after the transaction. The form of BNPL you take depends on the platform you use. And this dictates how expensive or cheap the money you'll pay is.
Here's an example: Let's say a Laptop costs ₦120,000 and you want to pay over 12 months. For platforms that take a rebate from the merchant, you'll be required to pay just ₦10,000 every month for 12 months. For platforms that add interests, this will be calculated and the final number divided by 12. While platforms that add a markup will probably show you the price as ₦130,000 instead of the real market price.
The BNPL model can be used to purchase a wide range of items, including but not limited to, smartphones, smart televisions, laptops, air conditioners, refrigerators, furniture, microwaves, cookers, and so on. But before you proceed, you need to find the right platform to use.
Advertisement - Continue reading below
Platforms That Let You Buy Now Pay Later in Nigeria
We've listed multiple platforms that let you Buy Now and Pay Later in Nigeria. People's BNPL needs are likely to be very different. Hence, check them out and decide on which ones will meet your needs best. All of the platforms are available online.
1. Carbon
With Carbon Zero, the digital bank Carbon lets you purchase gadgets and electronics and pay in small installments at a 0% interest rate. You can buy things like iPhones, MacBooks, smartwatches, play stations, and other game consoles, and pay conveniently. There are no hidden fees with Carbon Zero, however, you might be charged for late repayments.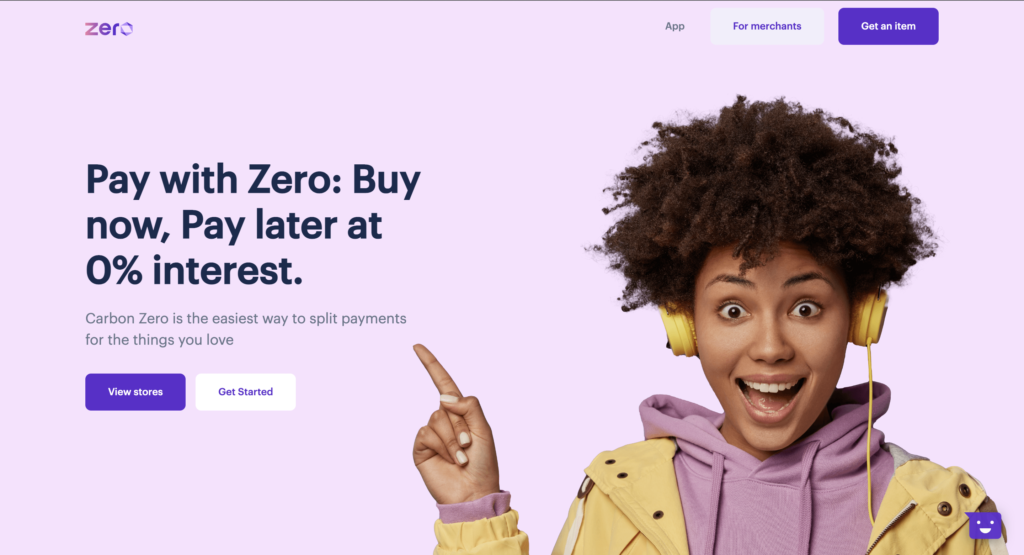 You can split your payments on Carbon Zero over a 3-month period. However, this can be extended to a 6-month period (with terms & conditions). Most merchants on the Carbon Zero platform are currently in Lagos but they are expanding fast. To apply for this, you'll need to open a Carbon account by downloading the mobile app.
2. CDcare
CDcare also provides users an easy way to break payments into little installments. There's however a caveat to their model. With CDcare, you will only get the item you're getting when you're halfway through your payment. Let's say you're paying for a laptop in 6 installments. You'll get the item after you make your 6th payment.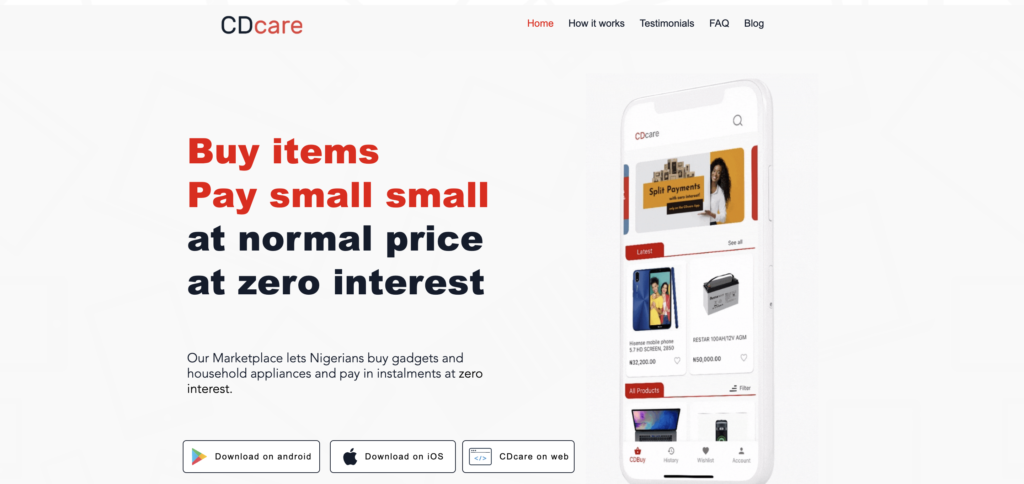 While they claim there are no interest rates, you'll observe markups in the prices of the items when they're compared to the market rates. With CDcare, there is a wide range of items you can purchase. These items include gadgets and household appliances. You'll need to sign up on mobile or web to use CDcare.
3. Easybuy
Easybuy is slightly different from the 2 above. They take a more manual approach as you'll need to visit the stores in person and talk to an agent. The agent will take you through the purchase process and you'll be required to pay a 30% deposit to go home with the device. Easybuy is largely focused on smartphones only. For more on using Easybuy as a BNPL platform, please read through the step-by-step process we've outlined below.
Related: How to Buy Smartphone and Other Devices With Easybuy Loan App
4. Payment Plan
This platform was formerly named "Borrow to own" and operates in Abuja, Nigeria. You can either purchase your items at once or pay in installments. The price difference between paying outrightly and in installments is quite significant. Users will also have to pay a 30% deposit first, then spread the balance over 5 consecutive months. Your item will be delivered after the first payment.
Advertisement - Continue reading below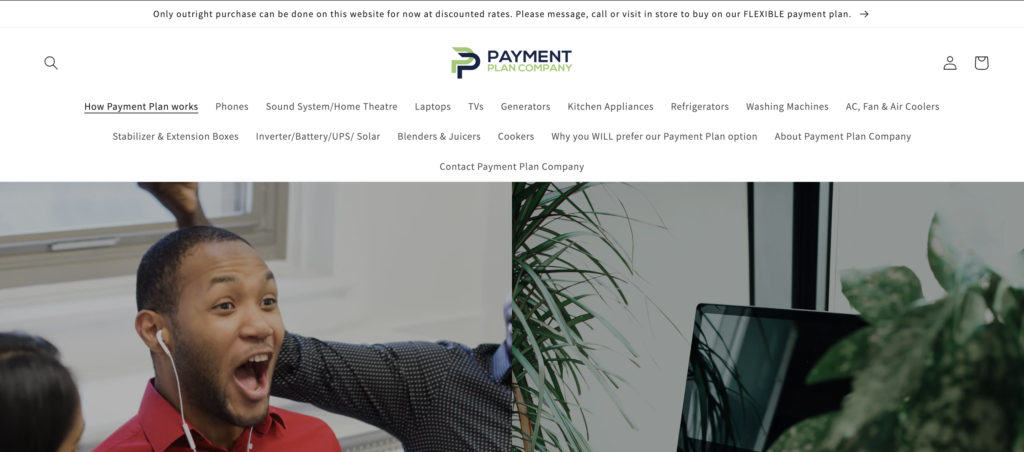 To use Payment Plan, you'll have to visit the parent company's website and call their mobile numbers. There is no mobile app at this time. Check out BTO electronics here.
5. Klarna
With Klarna, you can shop in the app, at your local mall, or anywhere online. However, you should know that their presence is limited in Nigeria. It'll be very hard to see a merchant that has Klarna as a checkout option to enable you to pay in installments. They are not a lot. If you do find one, Klarna lets you pay in 4 installments and is usually located at the checkout stage of (online) stores.

Klarna does not add interest rates to the payment amount. However, there'll be additional fees if you repay late. You can use Klarna via the web, mobile app, or a chrome extension. They list some very popular foreign stores, check them out here.
6. Credpal
Credpal lets you buy and pay in 6 months. You can choose to pay between 2 – 6 months. With Credpal, if you pay in 30 days, you will not need to pay interest. However, other payment plans will come with interest rates. Depending on your account, the platform can attach a shopping limit – which is basically an amount of money that's the maximum you can shop with.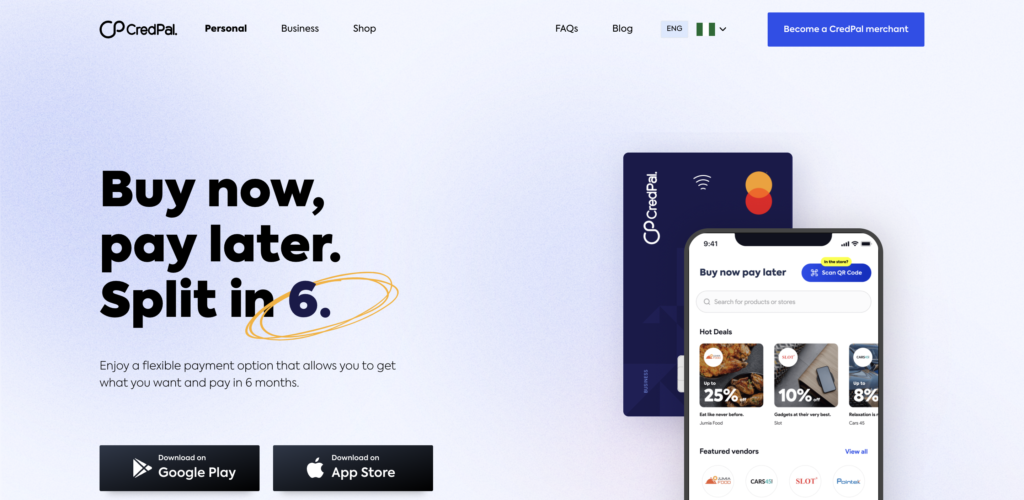 Credpal has partnered with a number of merchants to make this possible. There are different merchant categories like food, automobile, appliances, electronics and gadgets, furniture, and grocery. You need to sign up on Credpal to take advantage of this BNPL model.
7. Betacar
Betacar financing gives salary earners and structured business owners a way to buy a car and pay in installments over 12-24 months. What this shows is to be eligible, you'll need to show consistent income in your bank account every month. Betacar charges interest on the amount of the car and adds it to the total amount to be paid back.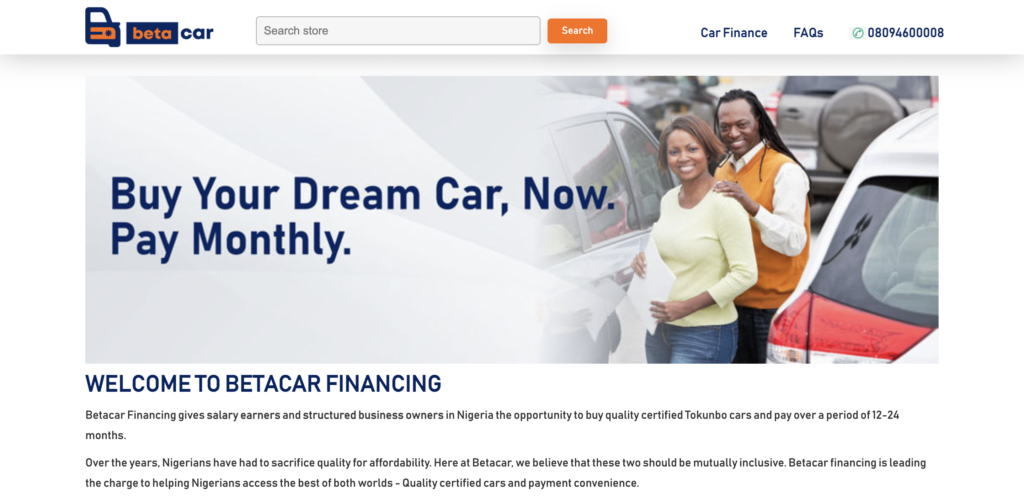 To get started with Betacar, you'll search available cars then apply for a loan. You can also use their calculator to see how much you'll need to pay back monthly and what your first deposit needs to be. Visit Betacar's website to begin. They don't have a mobile app at this time.
Should You BNPL?
I know one of the top questions on your mind right now is – should you go the buy now pay later route? This totally depends on your particular situation and is different per person. You should consider buy now pay later, if:
Advertisement - Continue reading below
You need a particular item but don't have the full amount at hand.
You don't mind paying interests or a slightly higher sum for the product.
Inflation rate is high and the likelihood of the item price increasing is very high.
You should totally consider the buy now pay later model in Nigeria if you fall into any of the categories above.
Tell us in the comments section if you have any further questions about Buy Now Pay Later in Nigeria. Happy to help!