Gmail is a fundamental mass-specialized communication service for many users despite the fact that it's free. You probably won't know it, however, but a significant number of Gmail's best highlights are stowed away from plain sight; elements, for example, email records, group contacts, google groups, labels, and other mass email capabilities. Utilizing Gmail's gathering email capability can save a ton of trouble & time over the long haul.
Google Groups allow you to communicate with colleagues, by sharing a common email address. Once a group has been created, you can use the group to set up chat rooms, invite all users to a Google Meet and share documents for collaboration. Permissions are tied to the group rather than the individual members.
Advertisement - Continue reading below
---
Also Read: Tips to Free Up Your Gmail Storage Space
---
You will obviously need a Gmail account in order to continue with this article. I will assume you have one already and let's follow the instructions below to create a Google Email Group.
1. Sign in to Google Groups.
2. In the upper-left corner, click Create group.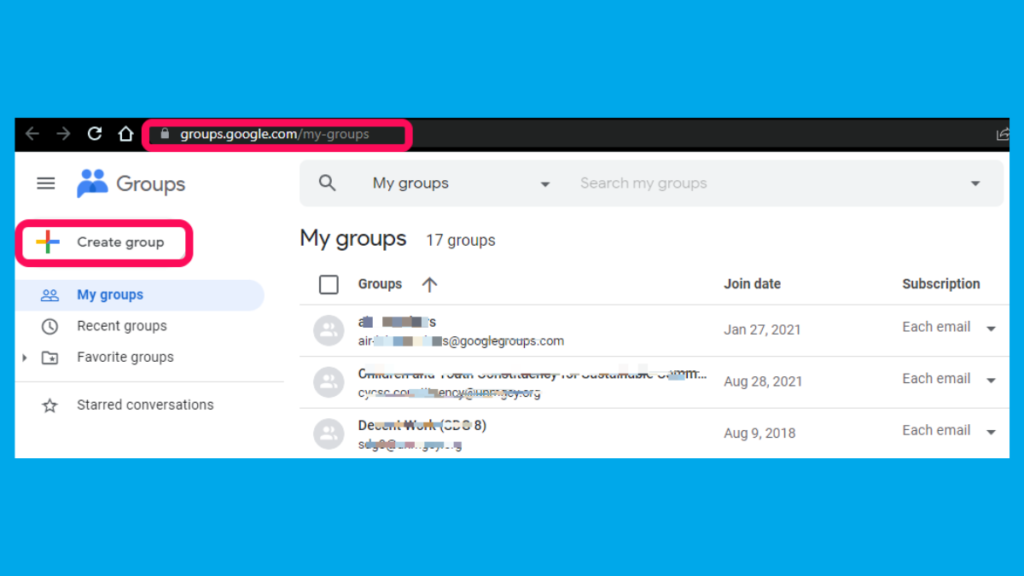 3. Follow the prompts by entering your group info, adding valid member emails, and an optional invitation message until you reach the Create group button.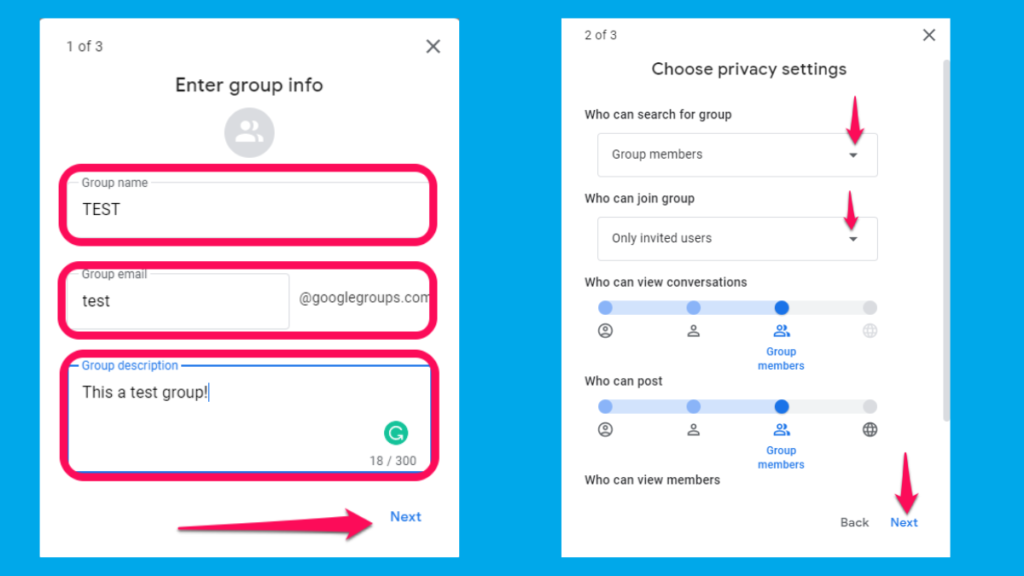 4. You can go to the group and below is the default home page.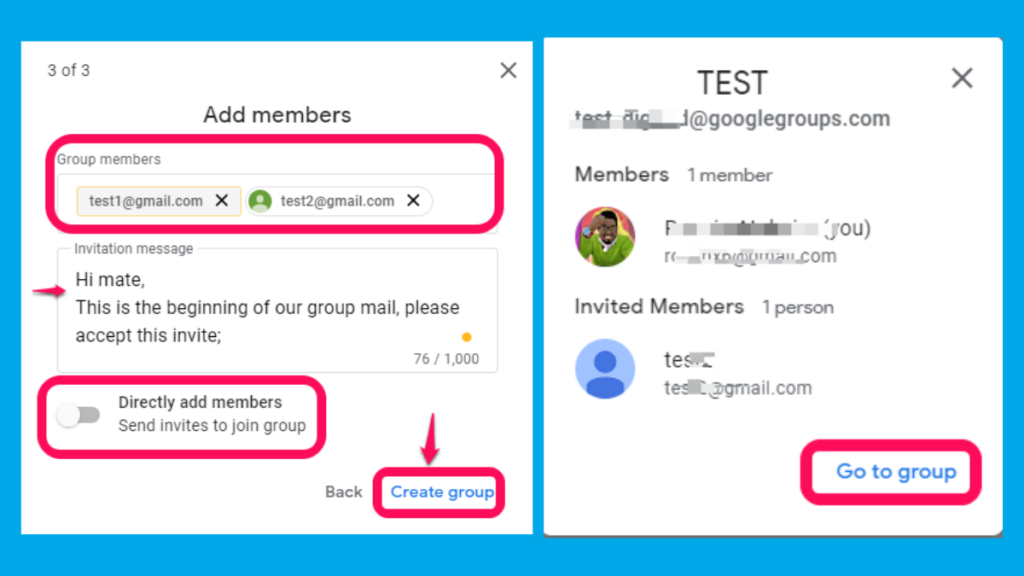 (Optional) Next steps: You can get to choose advanced settings for your group.
Note: Please endeavor to wait a few minutes for your new group to become active before sending a message to it. Otherwise, you might get a notification that your message couldn't be delivered.
This is the default group home page for you to be able to start having group conversations.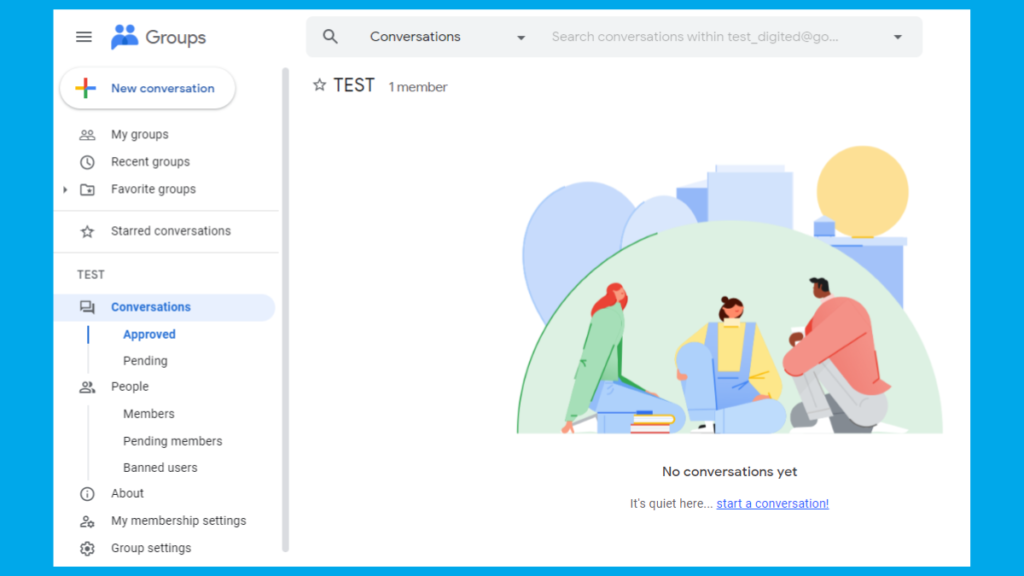 You can now write directly to the group for example my created tested mail is; [email protected]. Also note that by default, the group is private, and only added members can see it and add contacts. Initially, the creator of the group owns it.
Advertisement - Continue reading below
---
Also Read: Here Is How to Use Google Search as a Timer and Stopwatch
---
Gmail vs Google Group Mail
Google Groups is a Google product with both individual and business uses. Businesses can use Google Groups to collaborate and communicate with their clientele & other related parties. Google groups email ends with @googlegroups.com hence a different domain.
Google Mail (Gmail) is a single/individual mail created on the Gmail domain. The primary difference is that a Google Group has its own email address.
Conclusion
I hope you learned how to create your first Google Group and you will no longer need to write emails but rather a group bonded by a common goal. This can be subscription-based features, school groups, company groups, etc. I personally use it for my startup to save me the hustle of communicating official matters to fellow members.