If you order items from Amazon regularly, the Amazon Prime service is a really interesting feature that can help you get the best deals on your orders. And if you already use the service, you will understand how important subscribing to it is. It comes with some really cool benefits including free shipping, same-day delivery, next-day delivery, among others. I mean, over 150 million Amazon shoppers currently pay for the service monthly. For $12.99/monthly or $119/annually, you can get access to all of Amazon Prime's benefits.
But if you've already signed up for Amazon Prime (including its free one-month trial) and you've now decided that it isn't quite right for you, there is an easy way to cancel your Prime subscription, at any time. We will be showing you how to do just that, in this article.
Advertisement - Continue reading below
Related: Beginner's Guide to Amazon Prime Video (For Uganda, Kenya, and Nigeria): It is worth it?
Amazon Prime Benefits
Prime Reading: You can read as much as you like from over a thousand top Kindle books, magazines, etc.
Prime Delivery: This offers free, fast, and convenient ways to get millions of items, with various delivery options; unlimited 2-day delivery, same day delivery, and 2-hour deliver in some areas.
Prime Video: Watch Amazon original, movies and TV shows.
Prime Music: Access to over two million song and hundreds of playlists, ad-free.
How to Cancel Your Amazon Prime Subscription
Log into your Amazon account and tap your account drop down.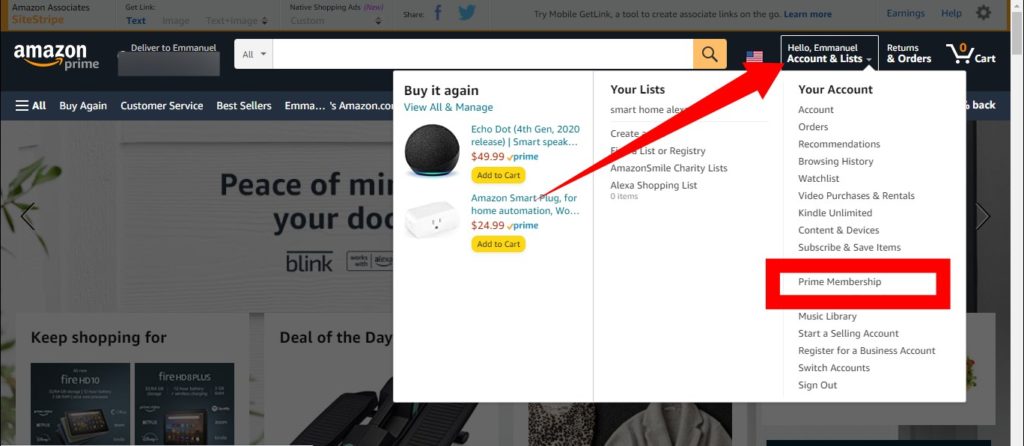 From the drop down, click on Prime Membership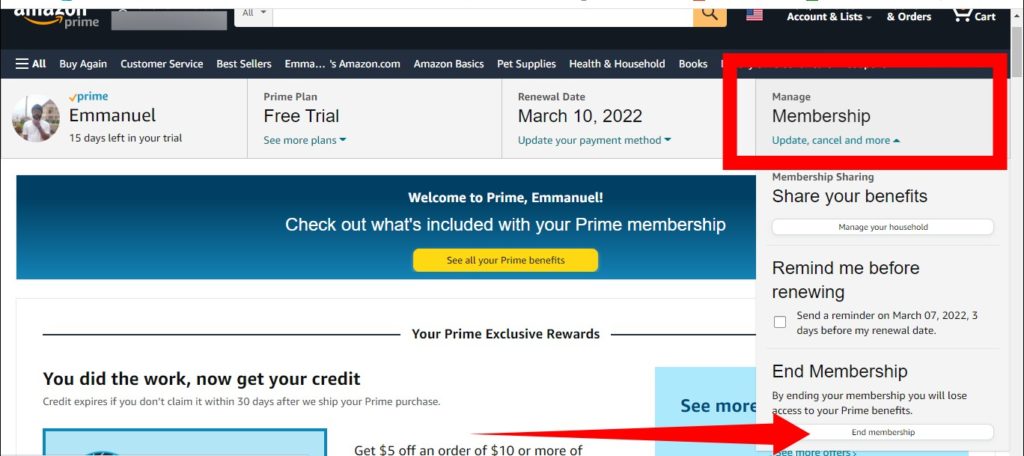 Under the Accounts & Lists category, you should see the Manage Membership option, tap the drop down arrow.
Three options will be displayed in the drop down: Share your membership which lets you share your Prime subscription with others, Remind me before renewing which reminds you before renewal date, and End membership to immediately cancel your Amazon Prime subscription. Select End membership.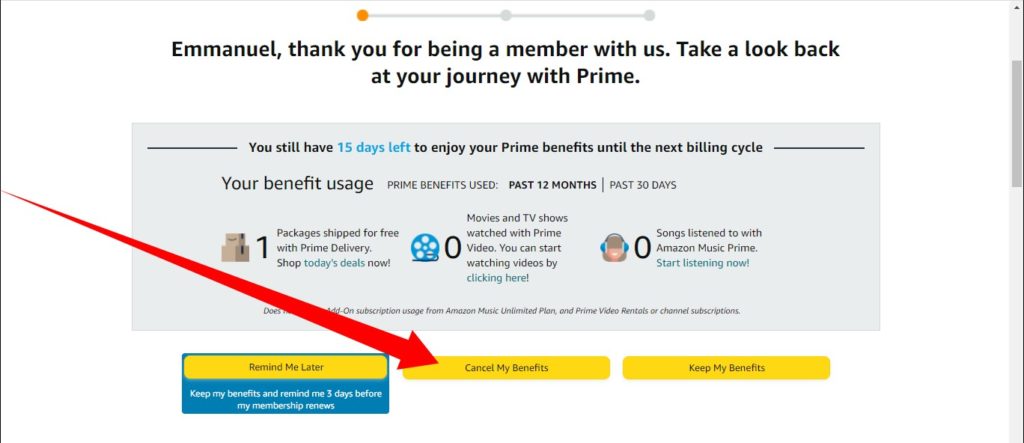 Amazon then flashes a page asking if you're sure about ending your membership – a last bid to try to get you to stay. Tap Cancel My Benefits, if you're sure you want to cancel
There you have it. That's how you can cancel your Amazon Prime subscription. If you, however, are unable to cancel your subscription, you should reach out to the Amazon help center for support.