If you are like me and you enjoy consuming a variety of content (football, movies, music, documentaries, etc ), you might find yourself subscribing to multiple streaming and cable platforms at the same time. For instance, for movies and live streaming on the go, I use Showmax, and for other content, DStv. However, consistently subscribing (monthly) to both platforms can be quite a challenge.
To solve this, Multichoice decided to introduce an option to let users with both Showmax and DStv account holders add their Showmax bill to DStv. For instance, If you are a DStv Premium customer, you can add Showmax standard plan to your DStv bill at no extra cost and if you're on a lower package, you only pay 50% of your Showmax plan. This lets you binge on even more incredible movies, local and international series, and kids' shows, whenever you want.
Advertisement - Continue reading below
Users on DStv Compact Plus plan, Compact, Family, or Access plan get 50% off their standard subscription when they add it to your DStv bill.
---
Related: Showmax Pro: Affordable Live Football Streaming
---
Here's How to Add Showmax to Your DSTV Bill
Add Showmax to your DStv bill from the My DStv app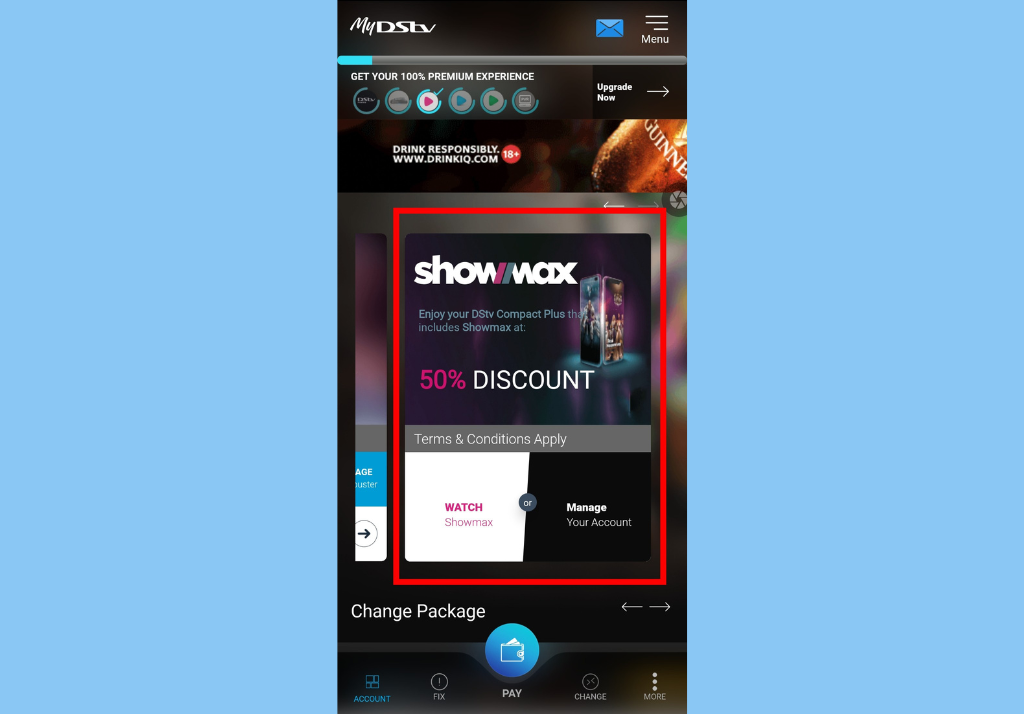 Find and select the 'Showmax' banner and select 'Activate Now'.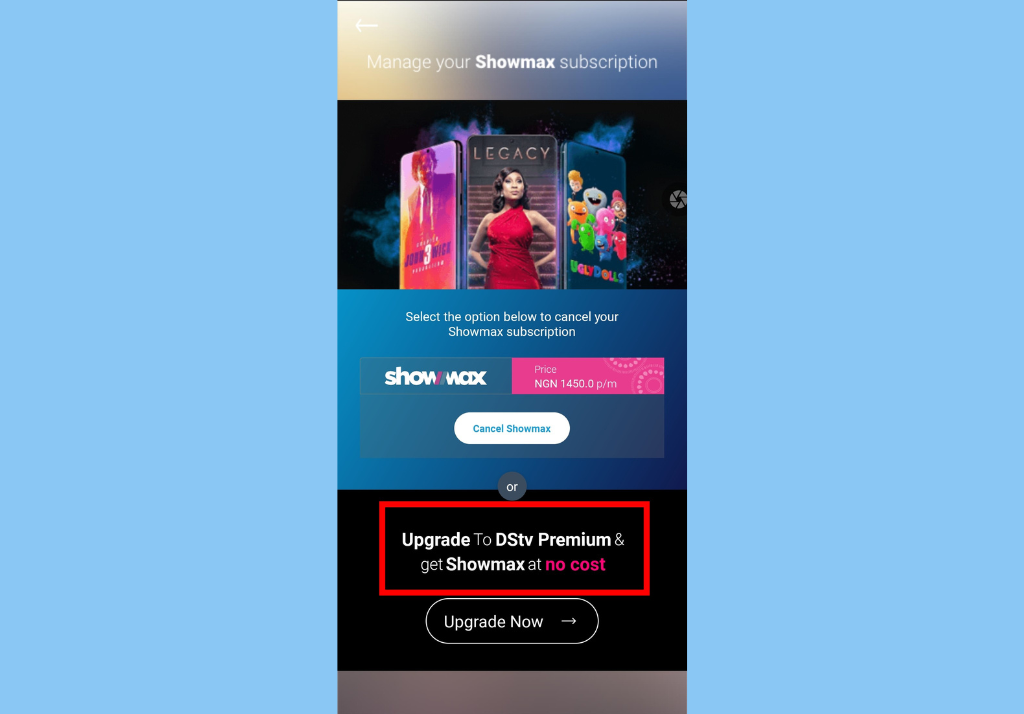 If you're on Dstv's premium plan, all you need to do is to start watching. If you're on a lower plan, you'll need to upgrade
For DStv Premium customers (Web):
Login to your DStv account 
Find the 'Showmax' banner on your account dashboard.
Click 'Activate'.
You'll be prompted to create a Showmax account, tap Create Account. If you already have a Showmax account, just tap Sign In and you can start watching.
For DStv Compact Plus, Compact, Family or Access customers:
Login to your account
Find the 50% Off Showmax banner on your account dashboard.
Click 'Activate'.
You'll be asked to add Showmax for 50% off.
You'll then be redirected to the Eazy Self-Service payment portal.

Under the Select payment option, choose 'Once off payment' to top up your DStv account with the balance of this month's subscription.

After payment is done, select 'Activate Account' to start watching Showmax.
At the moment, when you add Showmax to your DStv bill, what you get is the basic plan. There is currently no special deal for DStv subscribers for Showmax Pro. You will need to subscribe to the Pro plan on Showmax to get access to its content.
Advertisement - Continue reading below