For most people, choosing the right TV can be a very daunting and confusing task. There are so many features to consider and equally as many gimmicks to dodge before spending your money. You have to consider specifications, panel types, costs, and technologies, just to name a few variables. Have you been doing window shopping for your next TV and narrowed it down to a couple of models? It is likely that you have narrowed your search down to two very competitive models: Crystal UHD and QLED.
Samsung is responsible for the introduction of both Crystal UHD and QLED. This is why they are mainly found on Samsung TVs and monitors. This does not stop other manufacturers from establishing similar products that claim to have similar technologies and features. In this post, we will make it easier for you to close your search by putting up the Crystal UHD against QLED. We shall look at what similarities both technologies share, and how they differ. And even more importantly find out which one is better.
Advertisement - Continue reading below
---
Related Post:
---
What Is Crystal UHD Display Technology?
As the name suggests, Crystal UHD uses a special nanocrystal layer to enhance contrast and color reproduction. The end result is a more realistic image. Crystal UHD is a technology developed by Samsung intended to offer better picture quality than traditional 4K LED TV displays. This is a relatively new technology with a lot of potential to be the next standard for TV displays.
The Crystal UHD concept came from Samsung as a promise of a crystal clear picture to consumers. The stand-out feature of Crystal UHD displays is their accurate color production. Which is a result of the crystal layer that filters out colors much better than QLED. Additionally, since the crystal layer can block out more light, it results in deeper blacks and brighter whites. This means much better contrast ratios.
---
Related Post:
---
Colour Accuracy and Picture Brightness
The color production of Crystal UHD is very consistent and very accurate hence there is no color bleeding or misrepresentation. This a display that is best suited for professional applications where color correctness is of paramount need. All thanks to their wide color gamut. A potential downside of Crystal UHD displays is that they suffer reduced brightness output when compared to some other high-end displays. This is especially so if you are using them in locations with high ambient lighting. Though it can be partially mitigated by getting a Crystal UHD display that is HDR enabled. That is if you need brighter picture outputs.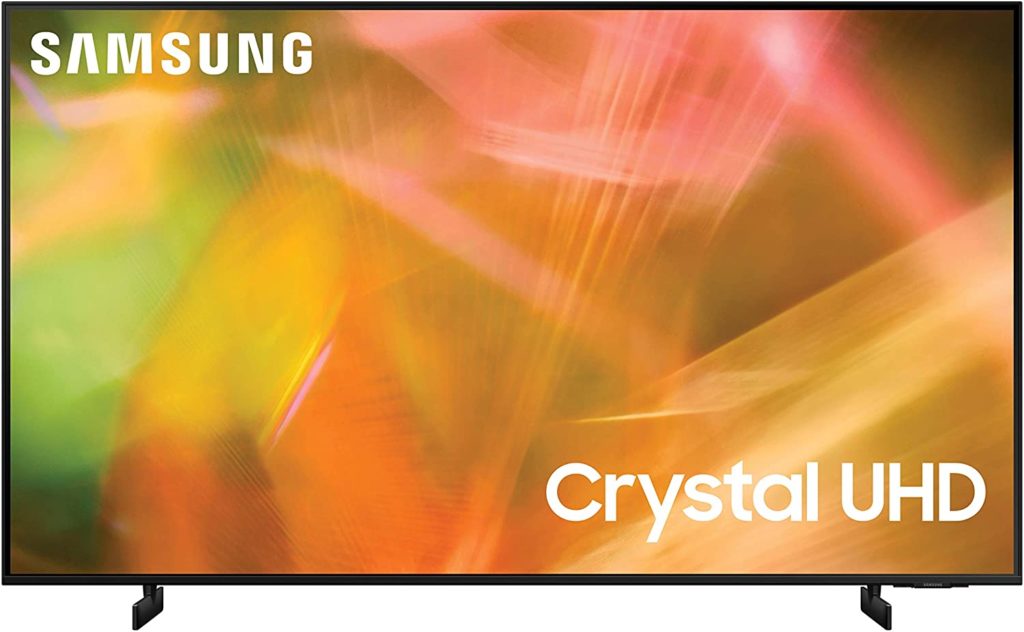 Crystal UHD displays use LED backlighting that produces a brighter picture than traditional LCD displays. But not as much as QLED displays. We have to emphasize that even though the brightness levels are decent for a majority of applications, it is not the best in the market. Also, the backlighting of a Crystal UHD display can be adjusted to suit your comfort levels. This is also what contributes to the wide viewing angle of these types of displays. They are excellent displays for persons who are looking for a clear picture that can be viewed from every angle in their living room.
Advertisement - Continue reading below
---
Related Post:
---
What Is QLED Display Technology?
QLED stands for Quantum Dot Display where quantum dots are embedded in a matrix layout to make a display panel. Quantum dots are minute semiconductor crystals that emit light when you excite them using an electric current. The quantum dots are what illuminate and display pictures using the Red, Green, and Blue (RGB) format. QLED displays are an advancement of LED displays that can be found in a wide variety of products ranging from mobile phones, to TVs, and PC monitors.
A benefit of QLED displays is that they are more energy efficient than Crystal UHD hence your power bills will be lower. Additionally, QLED displays can be made much thinner than their counterparts; the Crystal UHD. A downside to QLED displays is that they are usually more expensive than their counterparts for similar sizes and specs.
---
Related Post:
---
Colour Accuracy and Picture Brightness
The wavelength of the light that is emitted by the quantum dots is what determines the color output of a QLED display. QLED panels can display a wide range of colors because each quantum dot can emit light at a specific wavelength. This means that QLED displays are capable of producing a wide range of colors, some of which cannot be seen by the human eye. Just like with picture color accuracy, the brightness of QLED displays also depends on the wavelength of light that is emitted by the quantum dots.
What Should You Choose: Crystal UHD or QLED
As you may already guess, there is no simple answer on which is better when choosing between Crystal UHD and QLED TVs. It all depends on your specific preferences and needs because both have their advantages and disadvantages.
With Crystal UHD TVs you can expect better color accuracy and a wider color gamut than QLED. They also have a decent peak brightness which is good for HDR content. On the downside, Crystal UHD TVs have a lower level of local dimming compared to QLED TVs. That means that in dark rooms your black will not be as dark as compared to QLED.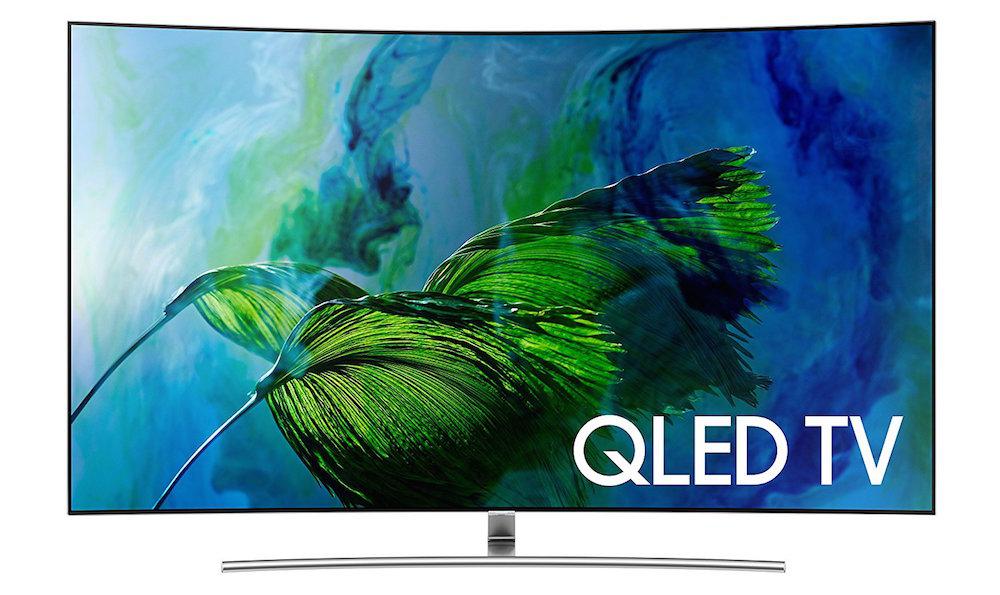 On the other hand, QLED TVs boast better local dimming meaning they are brighter than Crystal UHD TVs. That makes them best for use in rooms with a lot of ambient lighting. QLED TVs also have lower input lag than Crystal UHD which means that they are better for gaming. But keep in mind that their color performance is not as good as that of Crystal UHD displays.
Advertisement - Continue reading below
The bottom line here is that if you are looking for the best possible picture quality buy yourself a Crystal UHD TV. But if you are looking for the best performance in gaming you are better off with a QLED TV. Do you already own a TV with either of these technologies? Kindly leave us a comment down below with your experiences so far.
---
Related Post:
---