In 2020 and at the height of the global crisis that is the COVID-19 pandemic, many companies across various sectors were feeling the weight of the containment measures but one company was thriving, Spotify.
With many people cooped up indoors, this music streaming platform was aiming to be the one-stop-shop for all your audio needs and we saw it make bold moves to be the king of Podcasts.
Advertisement - Continue reading below
Unfortunately, the platform isn't available as widely as its competitors and while its numbers look decent, they could undoubtedly be better if it was available in more regions.
It looks like Spotify finally smelled the coffee and is now making a move that will certainly delight music lovers all across the world. Spotify is expanding to more new markets.
For many African markets in particular, this is a much welcome move as the company says its services will soon be available in many new markets.
The list of new markets, countries, and territories that Spotify says it will be launching in over the next few days is as impressive as it is expansive. The countries span across various parts of Asia and Africa, the Caribbean, Europe, and Latin America. These include:
Angola, Antigua and Barbuda, Armenia, Azerbaijan, Bahamas, Bangladesh, Barbados, Belize, Benin, Bhutan, Botswana, Brunei Darussalam, Burkina Faso, Burundi, Cabo Verde, Cambodia, Cameroon, Chad, Comoros, Côte d'Ivoire, Curaçao, Djibouti, Dominica, Equatorial Guinea, Eswatini, Fiji, Gabon, Gambia, Georgia, Ghana, Grenada, Guinea, Guinea-Bissau, Guyana, Haiti, Jamaica, Kenya, Kiribati, Kyrgyzstan, Lao People's Democratic Republic, Lesotho, Liberia, Macau, Madagascar, Malawi, Maldives, Mali, Marshall Islands, Mauritania, Mauritius, Micronesia, Mongolia, Mozambique, Namibia, Nauru, Nepal, Niger, Nigeria, Pakistan, Palau, Papua New Guinea, Rwanda, Samoa, San Marino, Sao Tome and Principe, Senegal, Seychelles, Sierra Leone, Solomon Islands, Sri Lanka, St. Kitts and Nevis, St. Lucia, St. Vincent and the Grenadines, Suriname, Tanzania, Timor-Leste, Togo, Tonga, Trinidad and Tobago, Tuvalu, Uganda, Uzbekistan, Vanuatu, Zambia, and Zimbabwe.

Advertisement - Continue reading below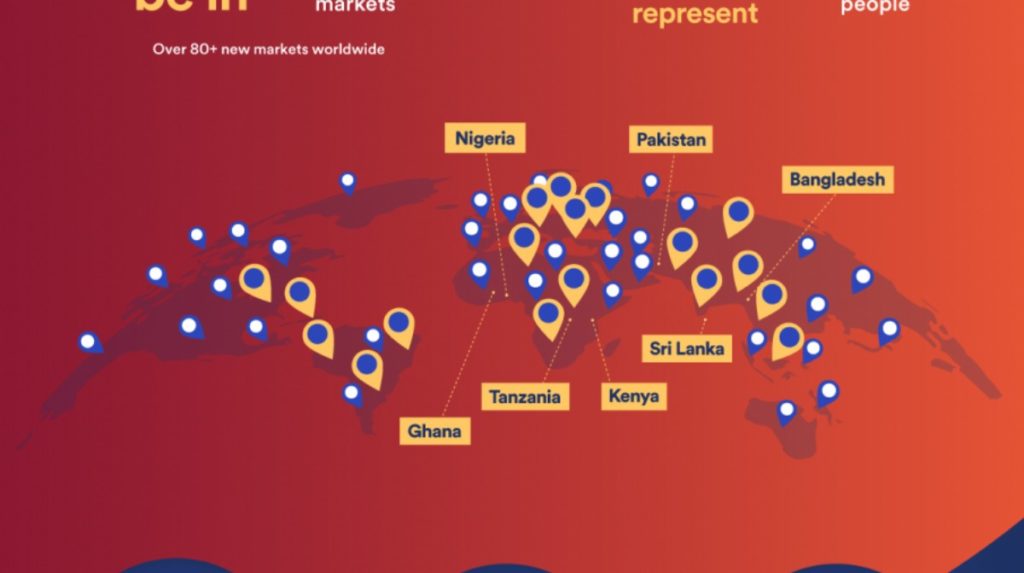 Spotify has been lagging behind as far as its presence in the African continent is concerned and the last major launch we saw was way back in 2018 with the launch of the service in South Africa. Before this, users in Kenya and many other African markets had to jump through various hoops just to get access to Spotify.
---
Read More: Getting Started With Spotify for Uganda, Kenya, and Nigerian Users
---
With this, Spotify says its services will now be available in over 170 markets and territories across the globe with up to 1 Billion potential listeners and users.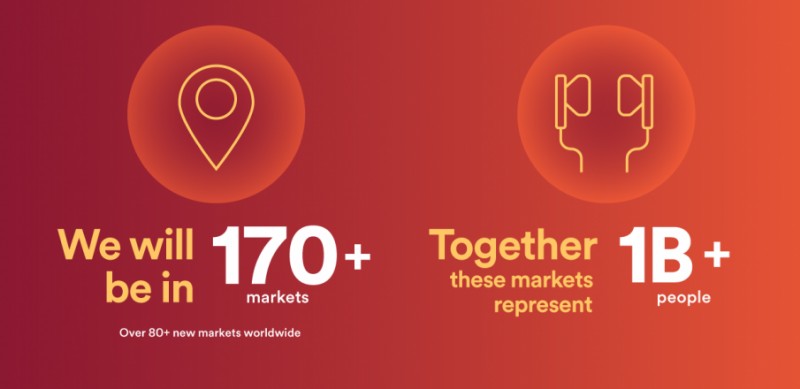 With regards to pricing, Spotify says that the Free and Premium plans will be available across all the markets. In select markets, Spotify will offer Individual, Family, Duo, and Student Plan options.
This is obviously going to be a point of interest for many users in Kenya and similar markets as other platforms like Deezer and Apple Music have been making a killing by offering subsidized prices in comparison to other global markets.
We shall continue to keep an eye on this rollout over the next few days (or weeks) and update you when we get more info.
Update: February 23
EAT 21:17 pm: Spotify is now officially available across various African regions including Kenya, Uganda, Nigeria, and many other markets.
We also have a breakdown of the local Premium prices and the breakdown is as follows.
Advertisement - Continue reading below
| | Individual | Duo | Family (6 accounts) | Student |
| --- | --- | --- | --- | --- |
| Kenya | Ksh 299 ($2.73) | Ksh 389 ($3.55) | Ksh 479 ($4.37) | Ksh 149 ($1.36) |
| Uganda | UGX 10,000 ($2.72) | UGX 13,000 ($3.54) | UGX 16,000 ($4.36) | UGX 5,000 ($1.36) |
| Nigeria | ₦ 900 ($2.36) | ₦ 1200 ($3.15) | ₦ 1400 ($3.67) | ₦ 450 ($1.18) |