Music streaming is the future of music, that much is clear. Globally, Spotify reigns supreme when it comes to music streaming, coming in at around 35% market share as per 2019 stats.
The music streaming giant has been a laggard when it comes to the African market but that might change soon. Spotify is a Freemium service, meaning it has a free, ad-supported plan and a few more plans for individuals, families, and students.
Advertisement - Continue reading below
Today, the company is adding yet another plan in a bid to further diversify its tariffs and accommodate a rather popular demographic today, couples.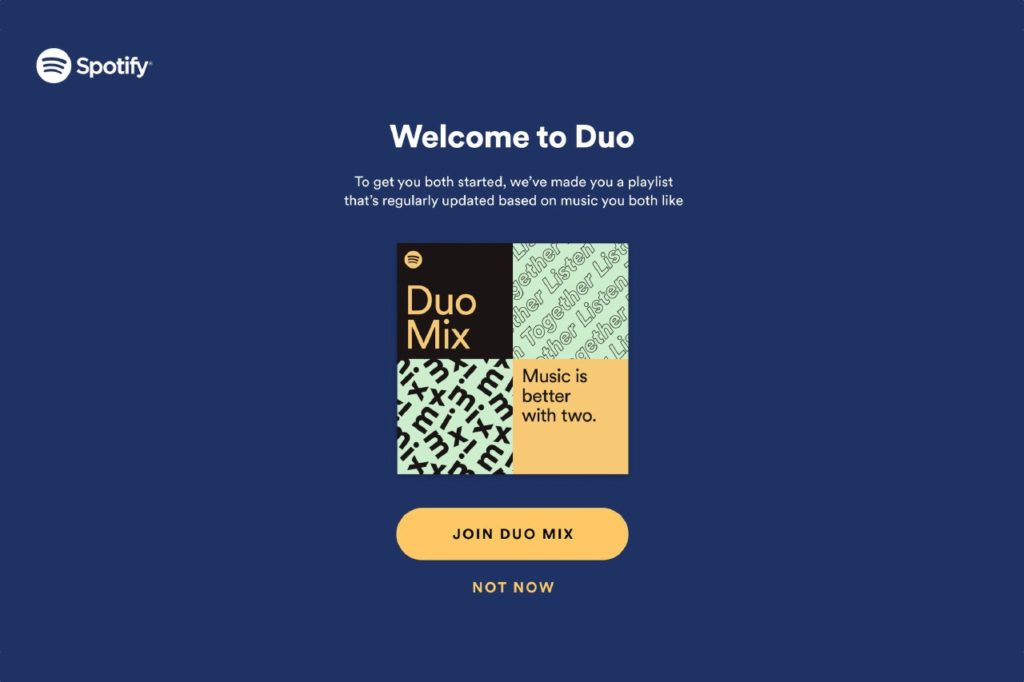 Unlike the Spotify Family Plan that supports up to 6 different profiles on the same account, Spotify Duo will support just two.
Spotify will also create a special Duo Mix playlist that'll update regularly, just like the Daily Mix or Weekly Discovery that is very popular among Spotify Premium users. This Duo Mix Playlist will consist of music from both person's individual profiles.
Spotify's algorithms will use this to design a playlist that you can put on in the house that'll appeal to both of you. Listeners can switch between a chill or upbeat playlist.
Currently, a single Premium membership costs $9.99 while Spotify's new Duo Premium Plan goes for $12.99. So if a couple is into music and they both have a Spotify account, changing that to a Duo Premium account means they save quite a bit of change.
Spotify's Family Plan remains $14.99 a month so it is still $2 pricier than the Duo Premium Plan. However, it is worth noting that the Family plan supports up to 6 users so that can be an even bigger saving if more members of the family would like to hop onto Spotify Premium.
Advertisement - Continue reading below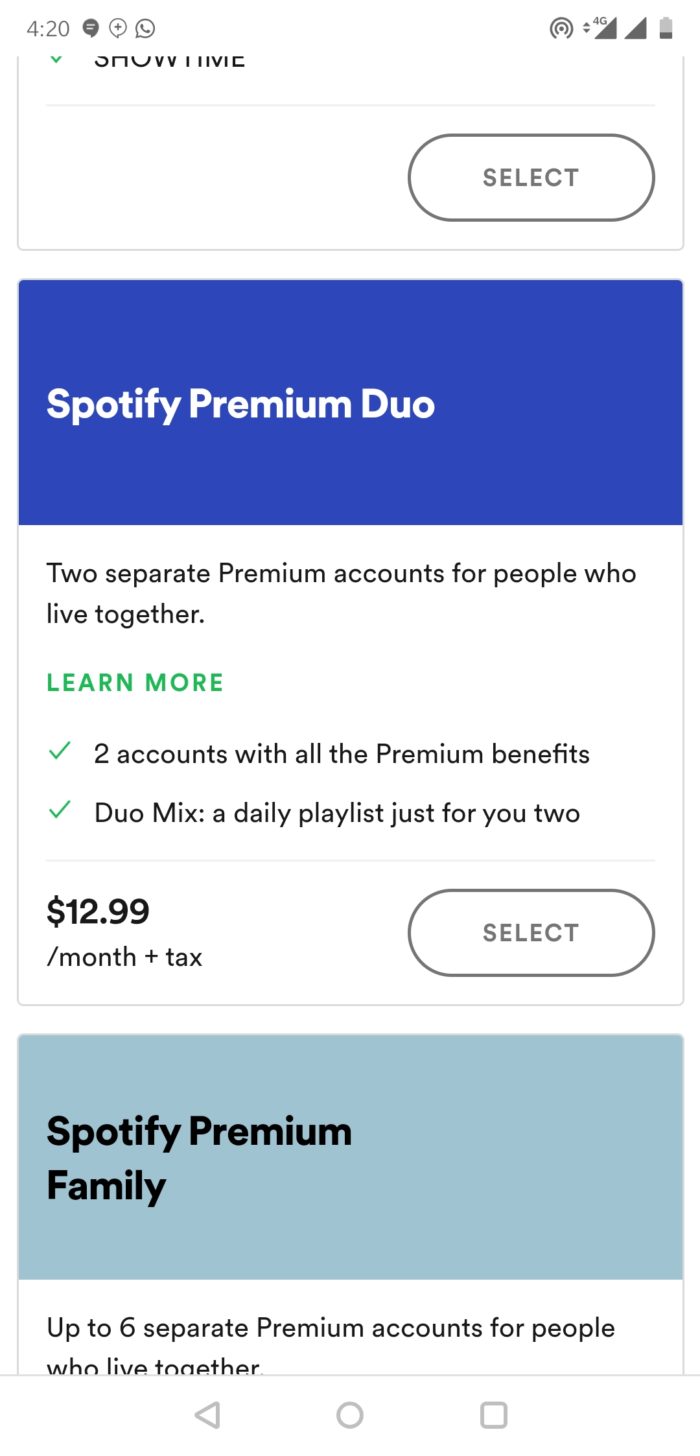 If you have an existing Spotify Premium account, it is pretty easy to change that into a Duo Premium account. Spotify says in doing so, you won't erase your account listening history or preferences.
To change your Individual Premium plan to a Spotify Duo Premium, simply log into your account over at Spotify.com and head to the plans section.
From the list of available tariffs, you should see Spotify Premium Duo. Select that and quickly verify your billing details and you will be asked to enter your partner's Spotify ID. Enter their email address and that is it! Once your partner gets the email from Spotify, they can quickly link their Spotify account to yours.
Spotify is designing a premium plan for everyone and every stage of life. From Kids' profiles in Spotify Family Premium Plans to Student discounts and now Couples. We can only hope that Spotify hastens its steps and rolls out its services to more African countries. Should you want to try out Spotify in unsupported countries, here's how to do it.