Spotify is pretty much synonymous with music streaming. The giant platform is home to over 35 million tracks from across the globe and a set of algorithms to help you sort through it all with incredible ease.
One major problem though. Thanks to bureaucracy, copyright legislation, government policies, licensing issues, among other factors, Spotify is not available in many regions.
Advertisement - Continue reading below
Luckily, we live in a digital age and such regional restrictions can be overcome easily. So, you live in Kenya, Uganda, Nigeria, or any other region where Spotify isn't officially supported? Well, here's how to get into the whole music streaming world.
Get a VPN
Virtual Private Networks (VPNs) are great for privacy and for encrypting your internet traffic. You know what else they're good for? By-passing geo-restrictions.
---
Read More: Here's how to choose between Free and Paid VPN
---
Hop onto the Play Store or App Store and install any of the tens of available VPNs. Even free ones will work. We recommend one that can tunnel your connection through South Africa (ZA). Being an African country, the library will be a lot more relatable.
In our testing, CloudFlare's 1.1.1.1 did the trick. Simply install the 1.1.1.1 app from the Play Store and connect.
Sign up for a Spotify Account
Head on to Spotify's Sign Up page and fill in the form to create an account for yourself.
Advertisement - Continue reading below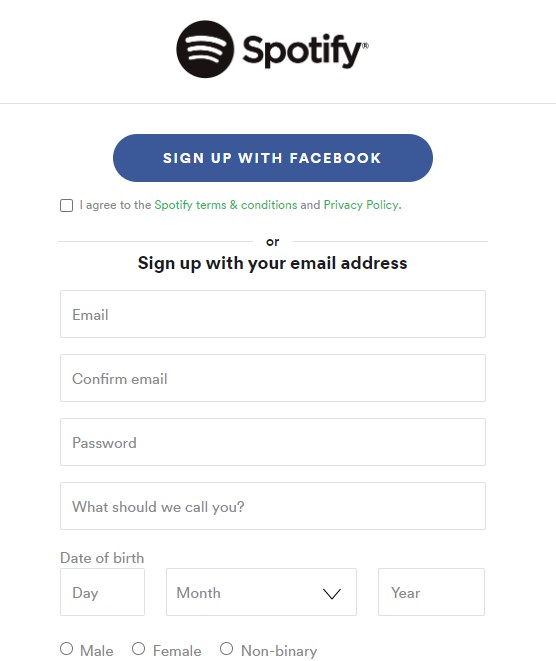 After that, next step is to install Spotify on your devices.
Get Spotify Installed on Your Devices
Thanks to geo-restriction, Spotify is not available on your app store if you are in a country that is not supported. Search for Spotify and well, you'll be met by this page.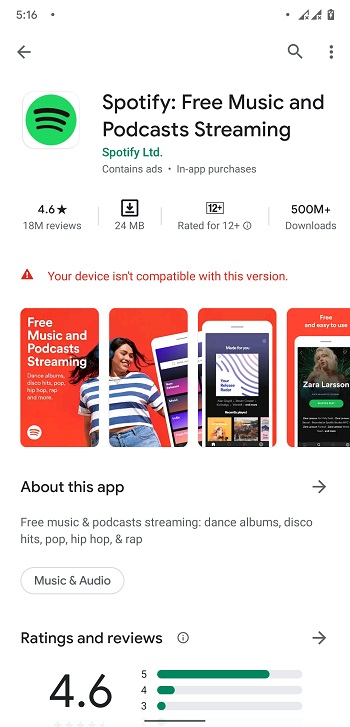 For this, you might have to resort to sideloading this application. There are tons of third-party app stores/websites that stock these apps but we recommend APKPure. Our first pick would have been APKMirror but the site no longer offers Spotify APKs.
You shouldn't have trouble installing Spotify on your other devices, though. Android TV, PlayStation, XBOX, PC, and Mac don't quite suffer from the same geo-restrictions.
Simply go to this page and grab yourself a copy of Spotify for your specific platform.
Spotify Premium
Now you should have Spotify on your devices. You might have also noticed that you're able to listen to music yet you haven't paid for it.
Spotify is a Freemium service, meaning it has a Free, ad-supported plan and a Paid version with perks.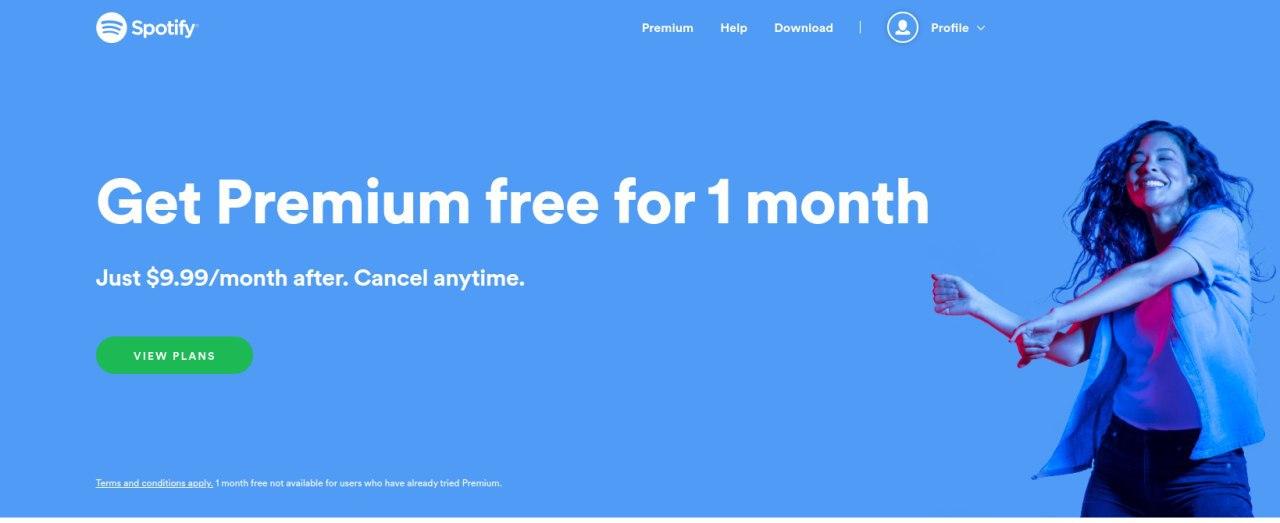 Spotify will give you the first month after you sign up for free. To claim your free month, simply follow the following steps.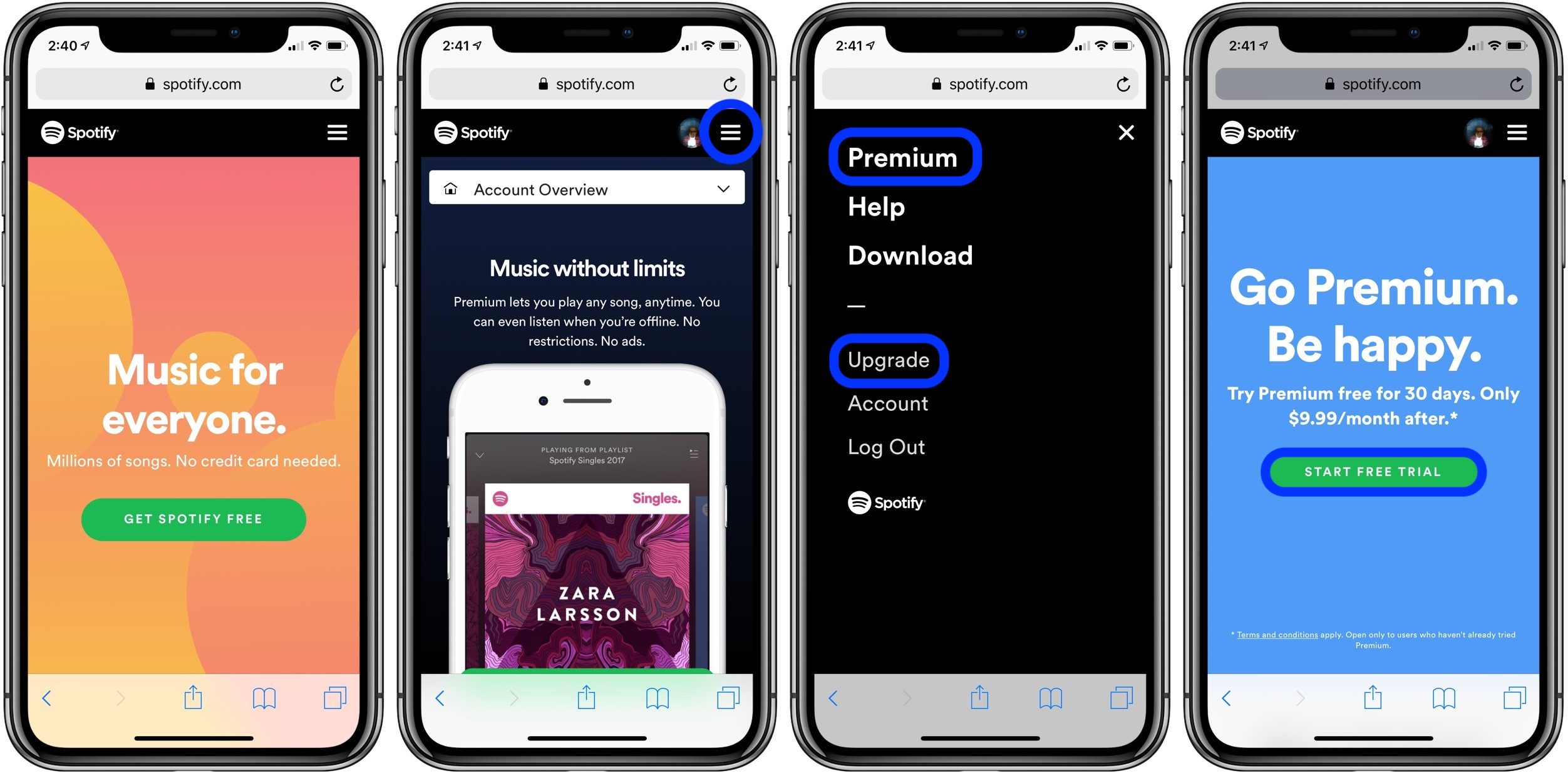 Go to Spotify.com, tap the menu button and select Premium. You will then be asked to enter your credit card details. Do that and once your card is verified, simply click on start free trial and that is it.
Welcome to the world of music streaming. Spotify boasts of millions of tracks. Simply click on the explore button and select a Genre or a playlist that suits your desires and let the app do its thing.
Advertisement - Continue reading below
Music streaming is the future. Gone are the days when we had to carry SD cards loaded with our favorite playlists. Times ave really changes and technology has evolved. As long as you have a data connection, you're set — you can listen to any music, anywhere, any time.