After being postponed on Sunday due to a fire alarm; NASA finally launched Uganda's First Satellite PearlAfricaSat-1 in space yesterday! PearlAfricaSat-I was transported into space by the Northrop Grumman's Antares rocket aboard the Cygnus spacecraft named Sally Ride.
The event was delayed 5 minutes and the satellite is expected to be deployed in the low earth orbit for observation and data collection in weeks after docking at the international space station.
Advertisement - Continue reading below
---
Also Read: Uganda's First Satellite PearlAfricaSat-1 Launches Today!
---
Synopsis of the event
The event was live on NASA with live commentary and it also aired on local TV channels streaming through. There was a live feed at Kololo grounds where the Minister of Science and Innovation Dr. Musenero alongside the engineers who led the development of the satellite watched live what transpired.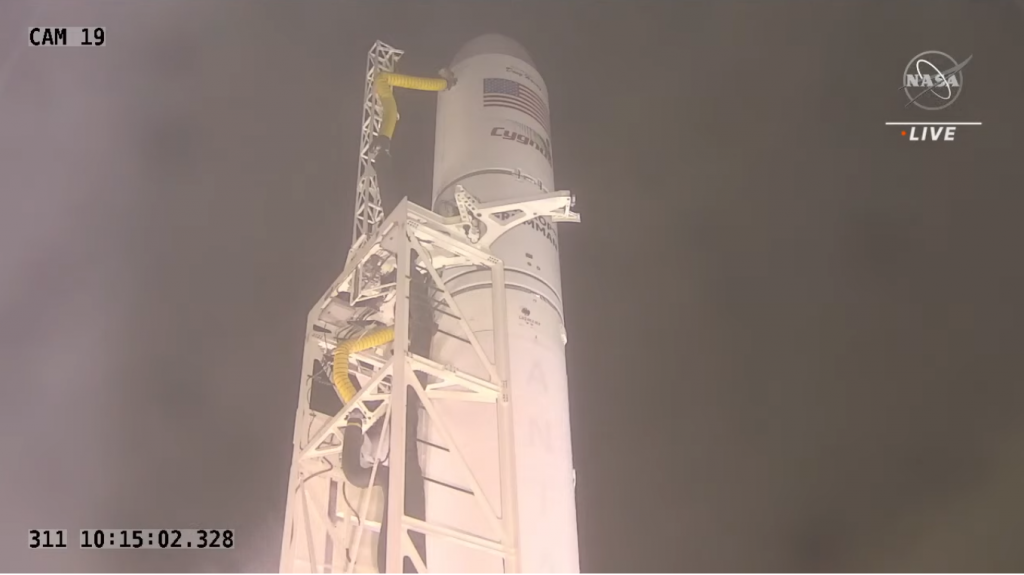 The launch of PearlAfricaSat-1 marks the start of National Science Week that is happening at the grounds in regard to the future of Uganda in 2040 and the hashtag trended all day on Twitter yesterday. The Science fair started yesterday and it's ongoing for more than 2 days many exhibitors are utilizing this chance to showcase their innovations.
By being sent off to space, the satellite will help with research examinations including an office to propel 3D natural printing of human tissue in space, a review exploiting microgravity to all the more likely comprehend devastating mudflows that can happen after rapidly spreading fires, an examination concerning what microgravity means for ovary capability and a trial that reviews assuming changes space-developed plants go through to adjust to microgravity can be communicated through seeds to the future.
Specifically, the PearlAfricaSat-1 will give around 20-meter goal pictures for Uganda to work with water quality, soil richness, and land use and cover investigation.
As per aviation specialists, the typical expense of sending off a satellite in space is assessed to go from $50m to $400m (about shillings 190b to shillings 1.52 trillion), contingent upon the kind of satellite one cravings to send off. The PearlAfricaSat-1 is fully funded by the government of Uganda.
Advertisement - Continue reading below
Conclusion
The factual information gathered by the satellite will likewise assist with recognizing uncovered ground from woods and farmland and potentially demonstrate the nature of rural development to work on the vocation of residents in the country.
The satellite will assume a fundamental part in the oil and gas activity by observing the East African unrefined petroleum pipeline. This will empower precise weather conditions figures by social affairs far off sensor information for anticipating avalanches and dry spells.
In case you missed it; watch it here. You can also follow this NASA blog post for more information about the launch and other technical details. Do let us know in the comment section what you think of this success.