Google One is a subscription-based service offered by Google that provides expanded storage and additional benefits to Google account holders. And asides from that, Google One offers other benefits. One of the benefits of a Google One subscription is access to a virtual private network service.
A VPN is a network technology that creates a secure connection over a public or shared network, such as the internet. When you use a VPN, your internet traffic is routed through an encrypted tunnel, making it more difficult for third parties to intercept or monitor your online activities.
Advertisement - Continue reading below
Google One's VPN service allows you to connect to a secure server from any location, providing an additional layer of security when using public WiFi or accessing the internet on an unsecured network. This can be especially useful when you are traveling or using the internet in a cafe or other public place.
---
Related
---
How to Get VPN by Google One on Your Phone
There are two ways to get access to Google One's VPN service: You can either subscribe to the 2TB Google One subscription or you get a Google Pixel 7 or Pixel 7 Pro to use Google's VPN. The 2TB plan costs $9.99 a month or $99.99 a year.
If you purchase a Google Pixel 7 or Google Pixel 7 Pro smartphone, however, you get five years of Google One VPN for free. You should go with the subscription option if you already own a smartphone.
To use the VPN by Google One, you must first download and install the Google One app.
On your Android device, open the Google One app, and then log into your Google account.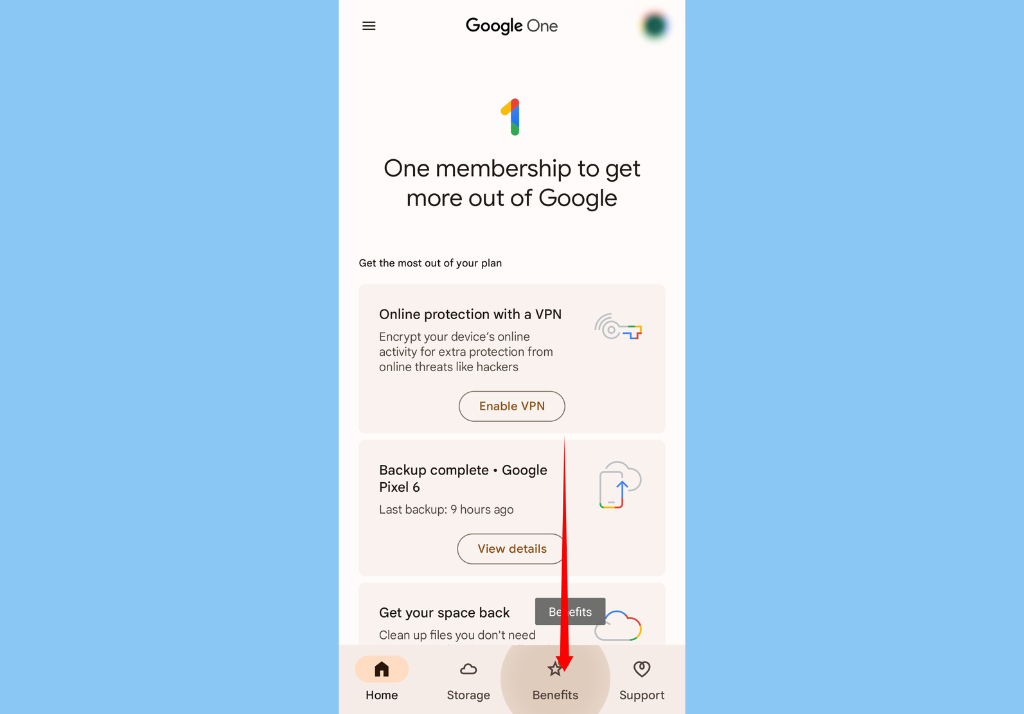 At the bottom of your Google One home page, tap Benefits.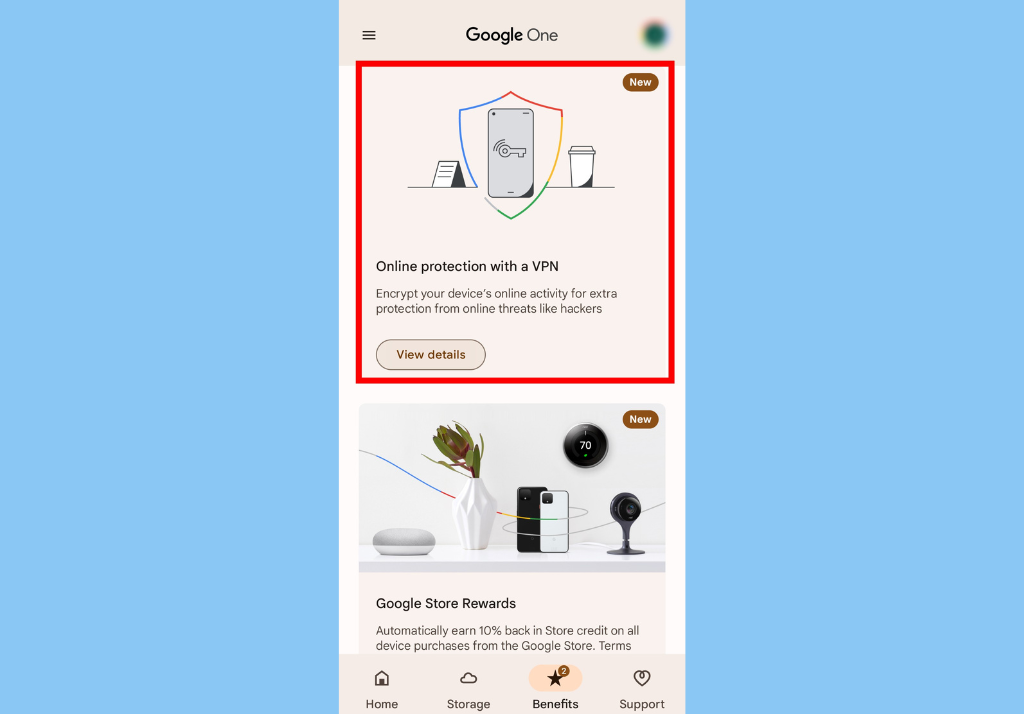 Find the VPN benefit and tap View Details.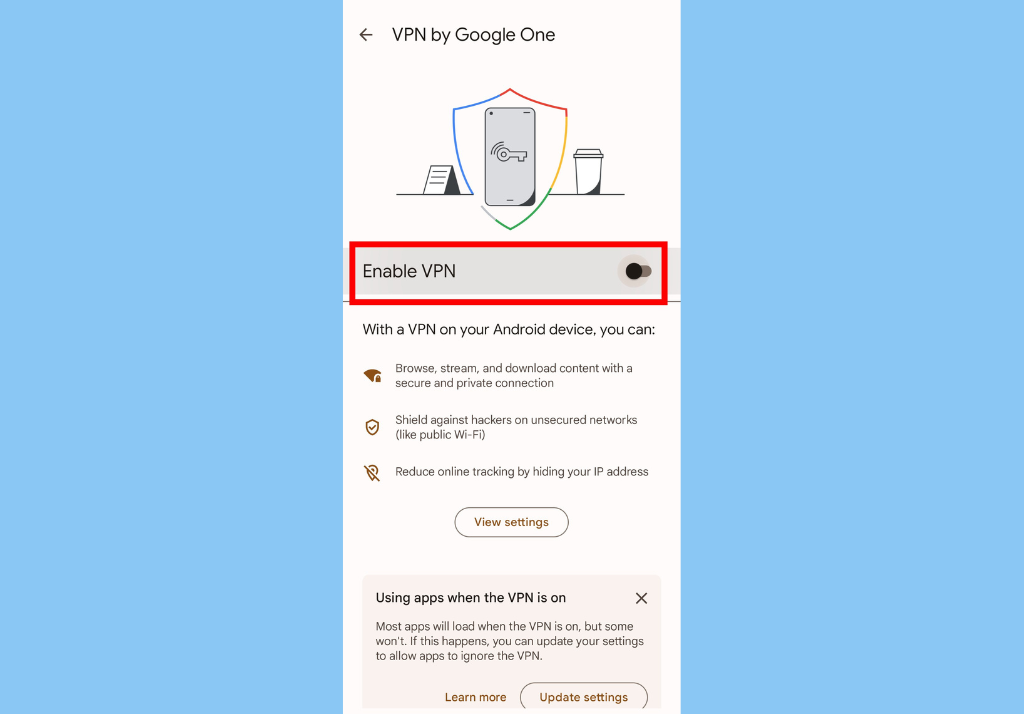 ---
Related
---
In summary, Google One's VPN service provides an additional layer of security and privacy when you are using the internet, as well as helping you to access content that may be blocked in your location. It is an essential tool for anyone looking to protect their online activities and maintain their privacy.
Advertisement - Continue reading below