If you are looking to breathe new life into your TV screen, then one of your best options is changing the Screen saver of your Amazon Firestick. The screensaver will set in when you pause a movie to take a break from binge-watching your favorite TV show. It essentially turns your TV into a digital wall frame with stunning photos of your choosing.
By default, the Firestick screensaver features a curated collection of images by Amazon. However, you change this to your own photos. This is possible if you have signed up for Amazon Photos, a photo storage service similar to Google Photos. More on that later. For now, here's how to change your default screen saver on Firestick.
Advertisement - Continue reading below
To change the Firestick screensaver, using your remote, go to Settings > Display & Sounds > Screensaver. Here you can change the photo album, display order, slide style, and slide speed. Amazon collection is the default album and I personally don't mind it. I've seen beautiful Full HD scenery images grace my flat screen.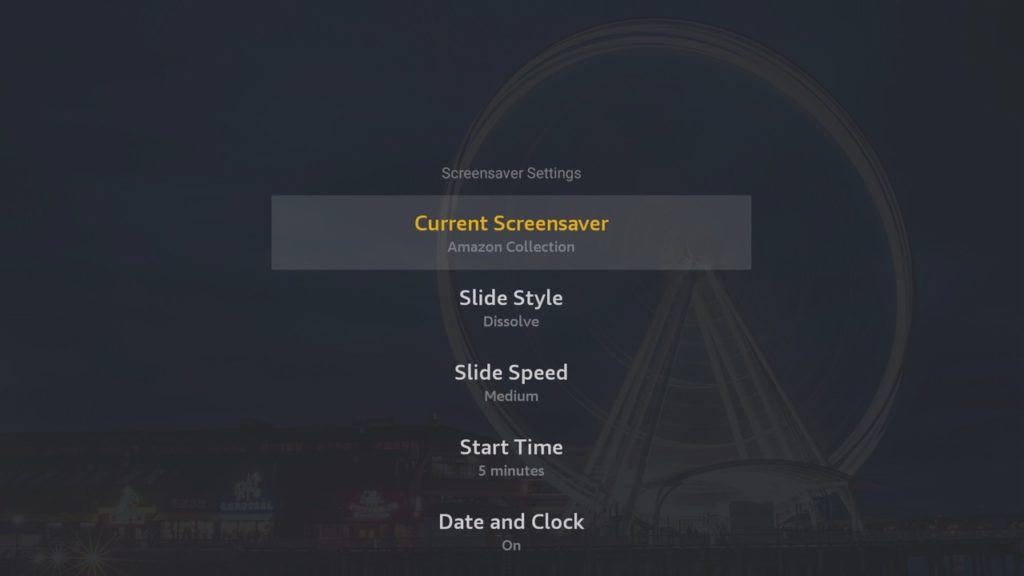 But you can change this to your own photo collection. To do that, you need to download the Amazon Photos App which should enable you to set up your personal photo library and use them as your Freistck Screensaver. You can either download it to your Firestick through the Amazon App store or from your smartphone from the Google Play store. Sign in with your Amazon account and choose an album as your screensaver.