Canva's Text to Image is a new AI-based feature that allows users to generate images from text descriptions. With this feature, you can create unique images that align with your branding or messaging, without spending time manually designing them. In this article, we will look closer at the new AI Text to Image from Canva and how you can use it to enhance your content creation.
This new AI-Powered feature allows you to generate unique and engaging images quickly and easily, without requiring graphic design skills or experience.
Advertisement - Continue reading below
How to use Text to Image in Canva
To use Text to Image: If you already have an account;
Simply log in to your Canva account
Start a New design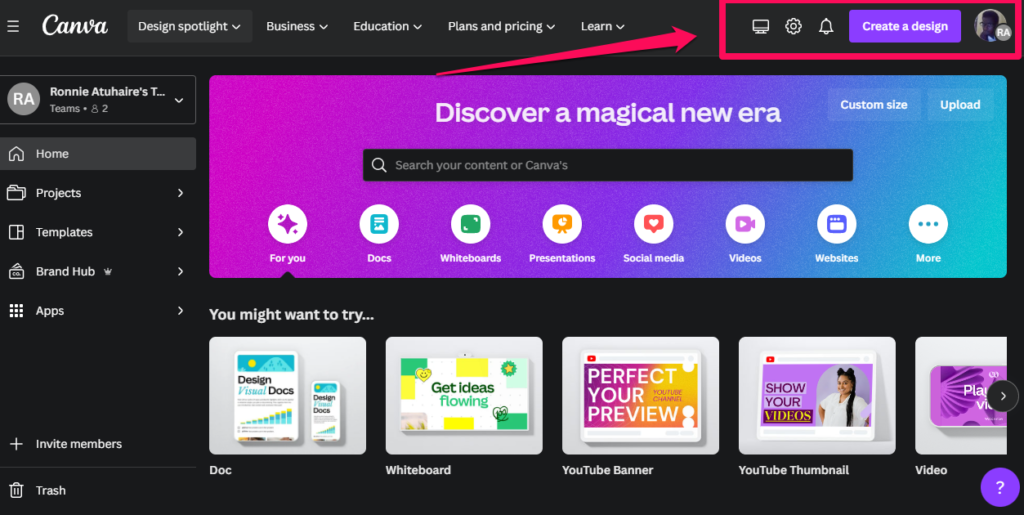 On the editor, go to the sidebar and click "Apps".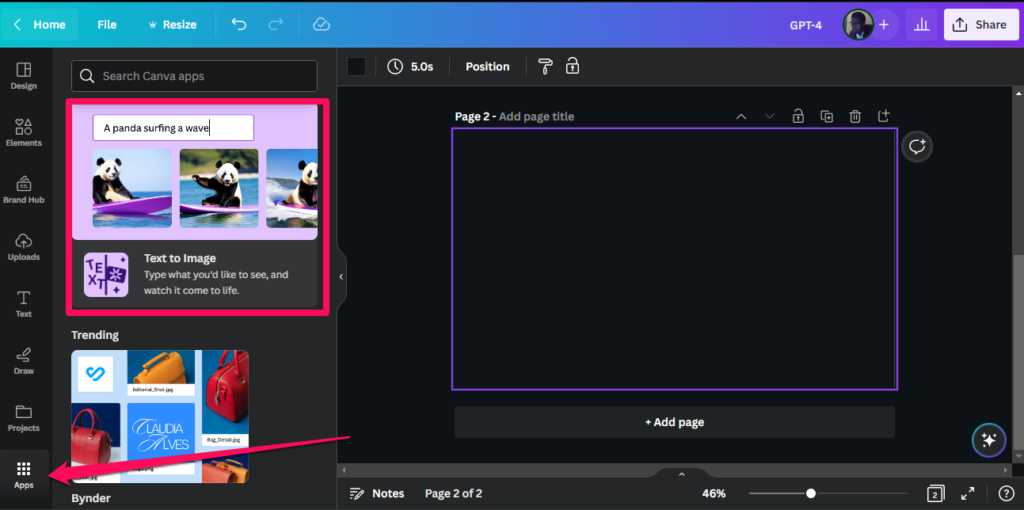 Select the "Text to Image" option.
You will then be prompted to enter a text description of the image you want to create.
Press Enter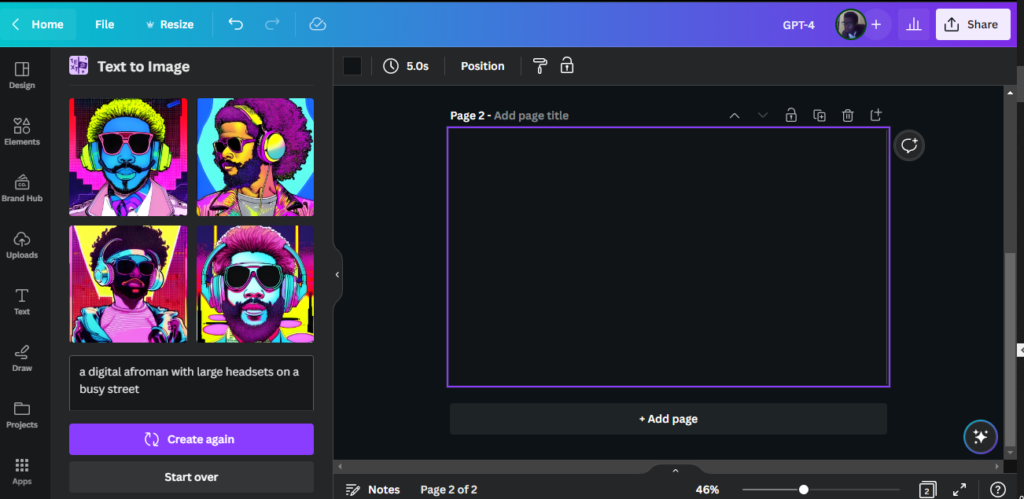 The AI-based system uses your input text to generate an image that matches your description.
---
Related: How to Create Images from Text Using Open AI's DALL- E 2
---
You can start a design project from scratch or with a template. When describing the image you'd like to generate, the more detail and prompts you can provide, the better. More information.
Here is the prompt that I used while creating this article: "a digital afroman with large headsets on a busy street". I have used the images generated in the featured image of this post.
Advantages of built-in Text to Image
The Text to Image functionality presents numerous advantages over conventional image creation methods.
Accessibility: Text to Image eliminates the need for graphic design skills or experience, making it accessible to anyone, regardless of their design proficiency.
Time-Efficient: It allows you to create unique and engaging images quickly, without spending hours in front of a screen.
Cost-Effective: It is a cost-effective solution, as it eliminates the need to hire a graphic designer or purchase expensive image creation software.
---
Related: The Best Free Canva Alternatives for Your Next Design
Advertisement - Continue reading below
---
Pro-Tip
It is important to note that the quality of the image generated by Text to Image will depend on the quality and accuracy of your input text. The more descriptive and detailed your text, the better the image produced by the AI-based system will be. Additionally, it is always a good practice to review and edit the image to ensure that it aligns with your branding or messaging and meets your requirements.
The Images generated are only available on Canva's cloud storage. When you tap on them, they will be uploaded to your Uploads section.
Conclusion
If you are a Canva user looking to enhance your content creation process or an individual looking to create unique images without any hassle, give the AI Text to Image feature a try and see how it can help you achieve your goals. Do let us know in the comment section how you found the whole experience.