The negative effect of spending hours on social media platforms like Twitter, Instagram, and Threads has been a major source of concern for experts and even users themselves. Popular social media platforms are, however, taking steps to help their users manage how long they spend using their platforms. Recently launched Twitter clone, Threads by Instagram, has a feature that helps users regulate how they use the platform. It calls this feature "Take a Break".
The Take a Break feature allows users to set auto-reminders that would notify them to take a break. This will help them regulate the amount of time that they spend on the platform. This initiative by Threads is an excellent one. In this article, we'll show you how to use the Take a Break feature on Threads by Instagram.
Advertisement - Continue reading below
---
---
How to Use the Take a Break Feature on Threads
This reminder can be turned on to take regular breaks while using Threads. When set, the reminders will show up after you've spent a certain amount (the time set) of uninterrupted use of the Threads app. You also get to choose how often you want to see the reminder.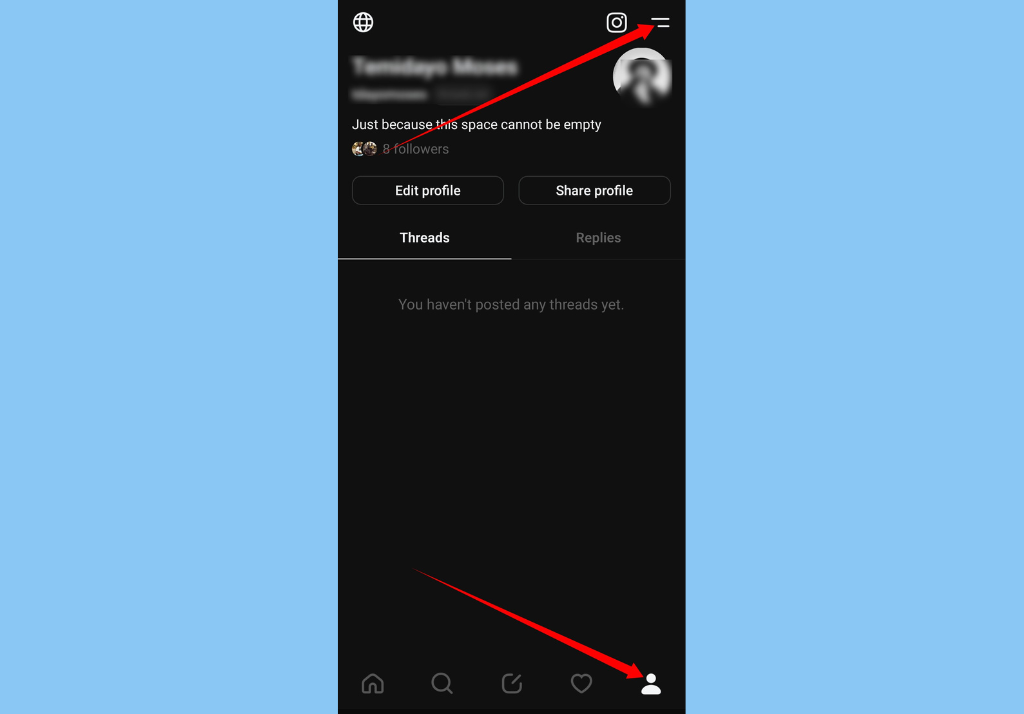 Open your Threads app on your smartphone and tap your profile icon at the bottom-right corner of the screen.
Tap the menu icon in the top right.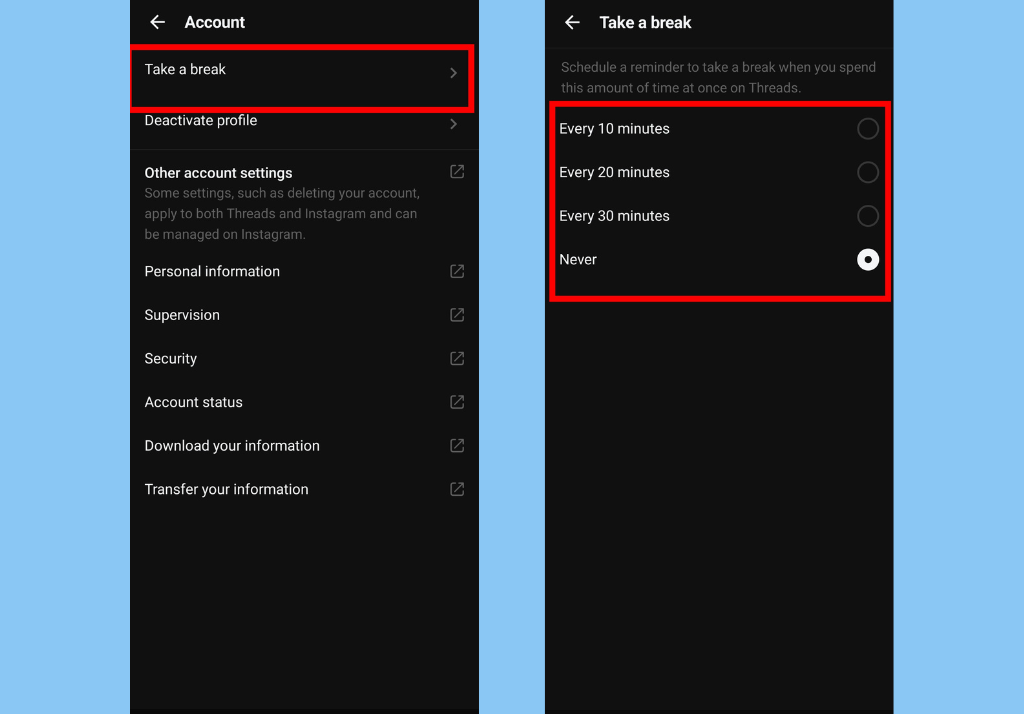 Next, tap Account.
Then click on Take a break.
You'll then need to select how often you want to see the break reminders. You can choose;

Every 10 minutes
Every 20 minutes
Every 30 minutes
Unfortunately, there is no option to set a custom time at the moment. You can dismiss the reminder by tapping Done if you do not want to take a break.
What do you think about this feature on Threads? Do you think it will help regulate the usage of the platform? Please share your thoughts with us in the comments section.