Some months back, Apple unveiled the iOS 15 for iPhone users. With this came a number of new features that let iPhone users get the best out of their devices. One of these features is the ability to create a FaceTime call link so iPhone users can do FaceTime videos with others users on Android and PC.
This further expands the use cases for FaceTime as it is not so limited to the Apple ecosystem anymore. We'd probably begin to see FaceTime calls be used as a more general means of communication for users. Especially with the introduction of more features like Spatial Audio in iOS 15.
Advertisement - Continue reading below
In this post, we'll show how to create a FaceTime call link on your iPhone and share it with users on different platforms. You should read through and follow the steps below.
---
READ MORE: FaceTime vs WhatsApp Calls: How Are They Different.
---
Create & Share FaceTime Link on iPhone
Open the FaceTime app on your iPhone.
Tap on the Create Link option.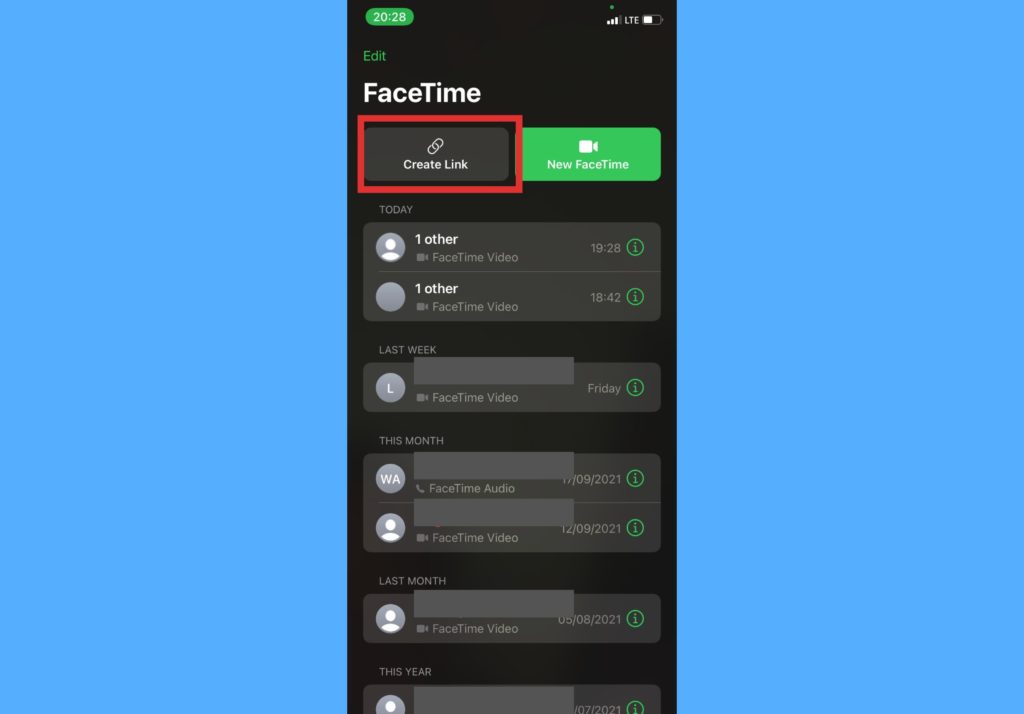 Select Add Name to type in a name for your FaceTime link.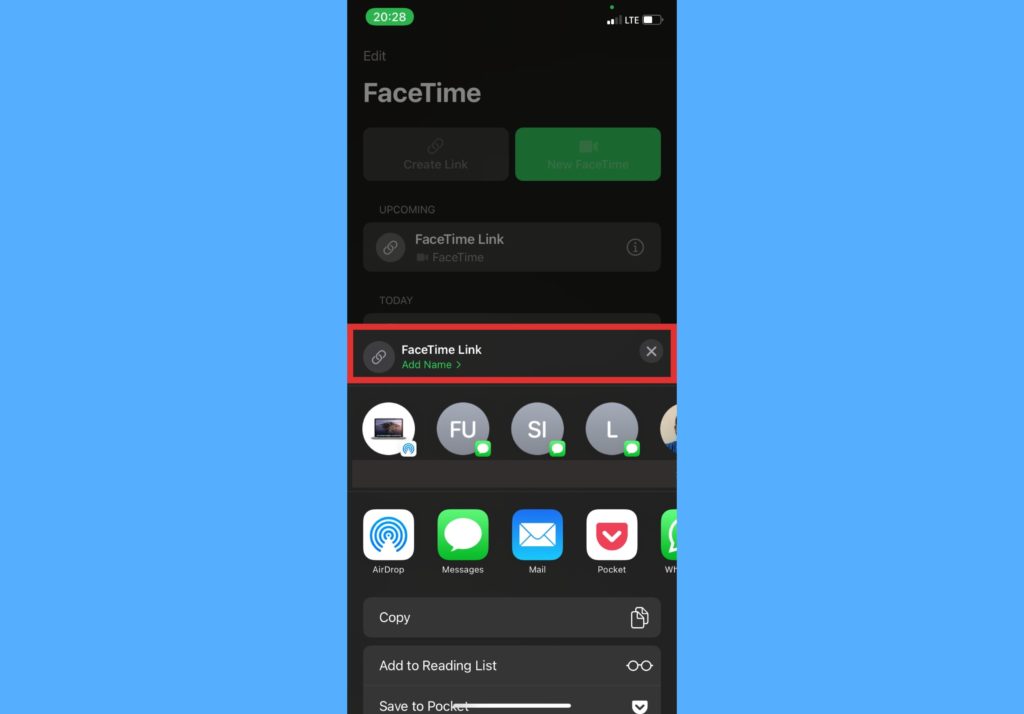 Type in your preferred name and Select OK.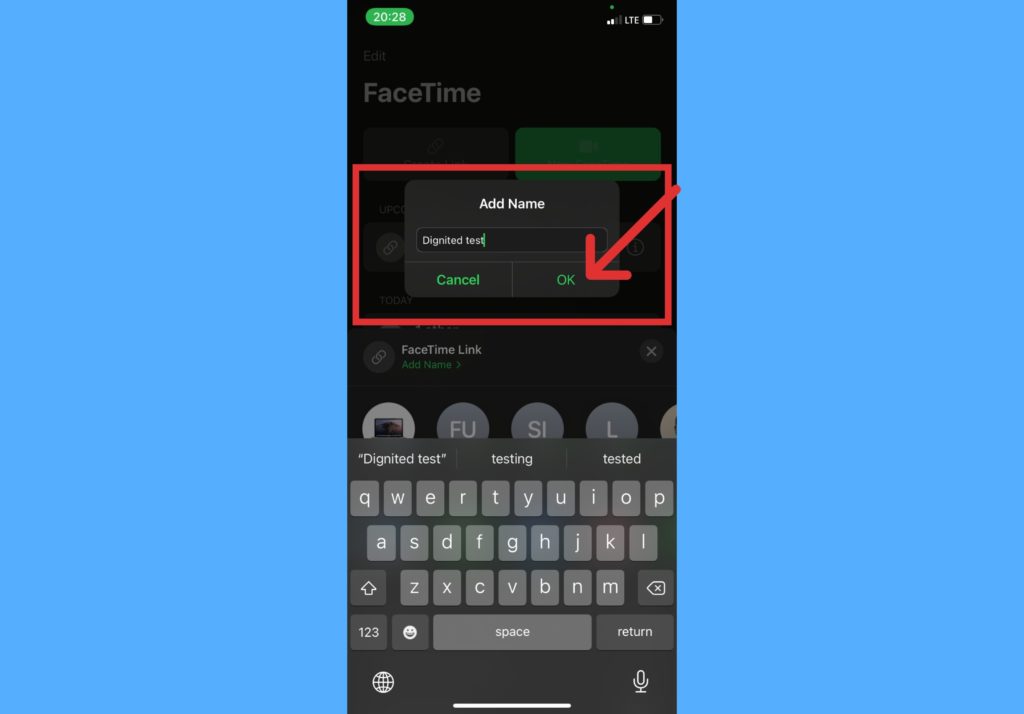 Choose the channel on which you want to share the link e.g WhatsApp, Telegram, Slack, Messages.
You should know that once you create a FaceTime call link, the call name will appear under the Upcoming tab, then you join from there. After sharing the link, once any other user tries to join, the organizer or link creator will need to accept them to join the call.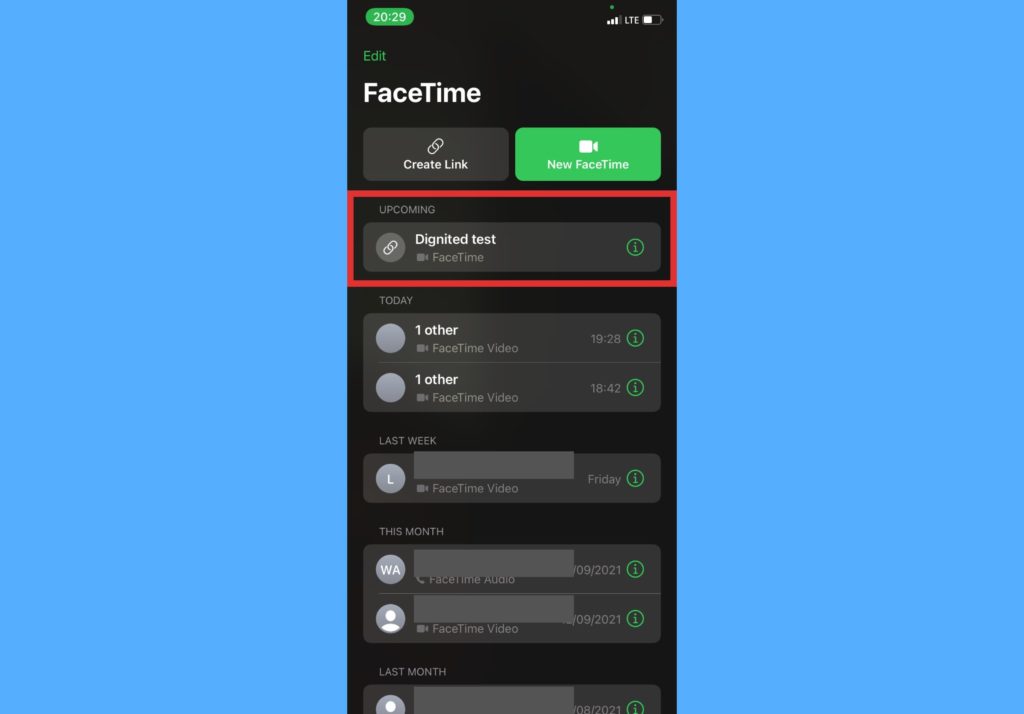 Android and PC users can join a FaceTime call by just clicking on the link > entering their name > tapping on Continue > then Join. It's advisable to do this via the latest versions of Safari, Microsoft Edge, or Google Chrome browsers. If not, users can get a "This browser is not supported" error message.
Also, please note that you must have updated your iPhone to the latest iOS 15 version to gain access to this feature.
Let us know in the comments section if you've tried to create a FaceTime call link and how it went. We'd also love to know if you got stuck in any of the processes, we're happy to help.
Advertisement - Continue reading below