WhatsApp started solely as an instant messaging service back in 2009 and has since grown to over a billion users worldwide. In 2015, WhatsApp added voice calling between two accounts quickly making it one of the preferred ways of making international calls.
FaceTime on the other hand is Apple's proprietary technology for making voice and video calls over the internet first introduced in 2010 on the iPhone. I have been using both services to keep in touch with family and friends and to collaborate with workmates.
Advertisement - Continue reading below
If you are outside of the Apple ecosystem like I have been for a long time, you probably haven't heard about FaceTime. That's because it only works within the Apple iOS ecosystem of devices—iPhone, iPad, and Mac— along with iMessages which is the text-equivalent.
FaceTime is loved among Apple users. It's tightly integrated across Apple devices, so it easy to use as long you have an Apple ID. It's also free. So if you and your close family and friends own iPhones, then you'll greatly appreciate the convenience and user experience that FaceTime delivers.
Now, we'll compare both voice calling services based on their features, call/audio quality, and other criteria.
FaceTime vs WhatsApp Calls
1. Devices and Platform Support
WhatsApp is a universal service that works across multiple platforms including Android, iOS, Windows. While FaceTime is tied to your Apple ID which is an email address and Apple device, WhatsApp is linked to your mobile/phone number which plenty of people have. So it doesn't matter which device your friends are using, as long as they have a phone number and smartphone.
WhatsApp works on both Android and Apple iOS while FaceTime works on iOS devices only. With iOS 15, you can make Facetime calls with Android users through Facetime links. This is the reason why WhatsApp is so popular.
However, WhatsApp is tightly linked to your mobile phone number. So while you can use it on your desktop computer, for instance, it has to be tethered to your phone. You can't use WhatsApp on more than one device without this tethering. On the other hand, you can use FaceTime on all your Apple devices at the same time.
Advertisement - Continue reading below
2. Performance and Call Quality
Since I use a couple of Apple devices and use my Android phone as my daily driver, I interact with both FaceTime and WhatsApp on a regular basis. For some workmates and friends who use iPhones, I prefer to call using FaceTime Audio calls.
Since iPhones are generally faster and more powerful devices relative to most Android phones, there's a performance boost you get which translates into better call quality. But if you're using a high-end Android smartphone, given the same internet conditions, the call quality between WhatsApp and FaceTime calls is unnoticeable.
3. Reach
I generally tend to use WhatsApp calls while communicating with friends using Android phones. The great thing about WhatsApp is its ubiquity. Almost everyone has it installed on their phones. Unless I know very well the person I am calling, I tend to default to WhatsApp calls.
In terms of geographical support, WhatsApp is banned in more countries than FaceTime. As of 2021, FaceTime has banned the United Arab of Emirates and Saudi Arabia. WhatsApp, on the other hand, is not available in China, Cuba, Syria, UAE, Iran, and North Korea.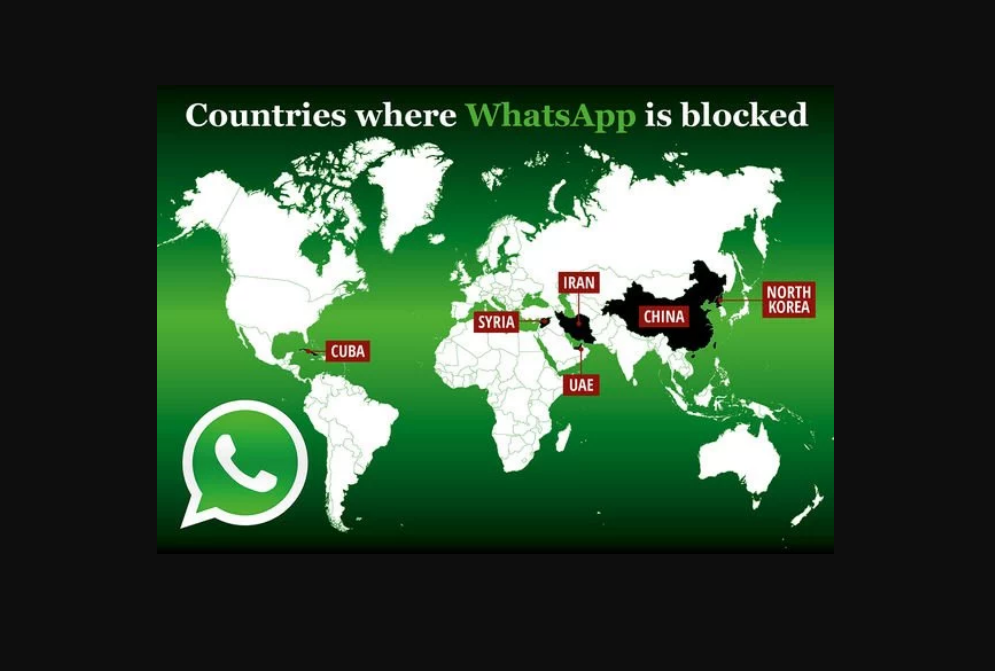 4. Features
WhatsApp is slightly more feature-rich than FaceTime/iMessage. Both have overlapping features: you can send texts, documents, photos, videos, contact information, group messages, read receipts, typing indicators, and then group audio and video calls.
WhatsApp adds the ability to send music files, specify availability, and offers more customization options. FaceTime through iMessages offers a better offline experience and the ability to deliver messages through traditional SMS.
Another benefit to WhatsApp is its integration of all communication channels. You get texting, calls, and video calling all in one platform. On the contrary, FaceTime offers video calls only. You'll have to use iMessage for texting. However, FaceTime and iMessage are so intertwined, you might not know you're switching between either. You can start a call from iMessages or send a text from FaceTime from the menu options.
5. Number of Users on Group Calls
If you're planning to make a group call, then FaceTime supports a lot more users compared to WhatsApp. FaceTime supports up to 32 people on a single FaceTime group call while a WhatsApp group call can only accomodate 8 users simultaneously.
Advertisement - Continue reading below
With FaceTime, all the users must have an Apple device which could be a limiting factor in a real-world scenario given the diversity of devices that people use. Taking from my own sample space of family and friends, a vast majority of them own Android phones. A virtual family meeting will likely work over WhatsApp group call than FaceTime.
6. Privacy and Security
Facebook which owns WhatsApp is known for violating its users' privacy. After the Cambridge Analytica scandal, a lot of users have grown skeptical of Facebook's stance on privacy. While WhatsApp promised to prioritize its users privacy from the very beginning, after it was sold to Facebook, things have changed. Facebook is increasingly pushing for tighter integration of Facebook and WhatsApp.
In fact, Facebook has updated WhatsApp's terms and conditions to force users to allow the sharing of data between the two platforms, else they stand to lose their WhatsApp account by mid-February 2021.
Apple, on the other hand, has a strong track record of prioritizing its users' privacy. "What happens on the iPhone stays on the iPhone" was one of their iPhone 12 Ads. Clearly, FaceTime is a lot more appealing if you're very concerned about your privacy than WhatsApp is.
However, in terms of security, both platforms offer end-to-end encryption. The audio and video contents of WhatsApp and FaceTime calls are protected by end-to-end encryption. So neither Facebook nor Apple can eavesdrop on your conversations. They can't turn over this data to law enforcement either.
That's pretty much the basic similarities and differences between both platform, particularly regarding voice calls. Drop a comment if you think we missed any differentiating factor or if you have a question.