The run-up to the 2023 general elections in Nigeria has been building up to be something we've not seen before. For the first time since the return of our democracy, the youths have jumped to the forefront of the mission to take back Nigeria from corrupt, incompetent, and visionless leadership at all levels.
If you participated in the Continues Voter Registration (CVR) exercise organized by INEC, you should know that you can now check your registration status and details, how to make a claim, or raise an objection to your registration. In this article, we will show you how to do all of these from INEC's portal.
Advertisement - Continue reading below
---
Related:
---
Check Your INEC Voter Registration details
To check your status, use the Voters Verification portal below:
Visit the INEC portal here – cvr.inecnigeria.org.
Tap on sign in if you already have an account or register and fill out the form if you don't. You can just sign in with your Google details.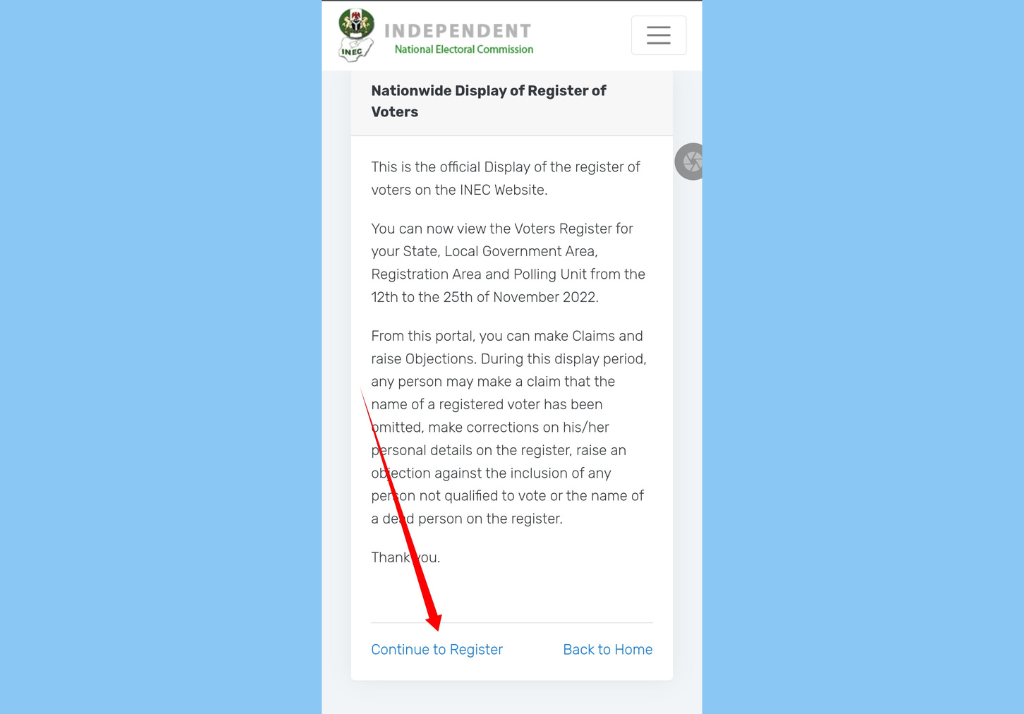 You should then see the Official Display of Register of Voters, tap Continue to register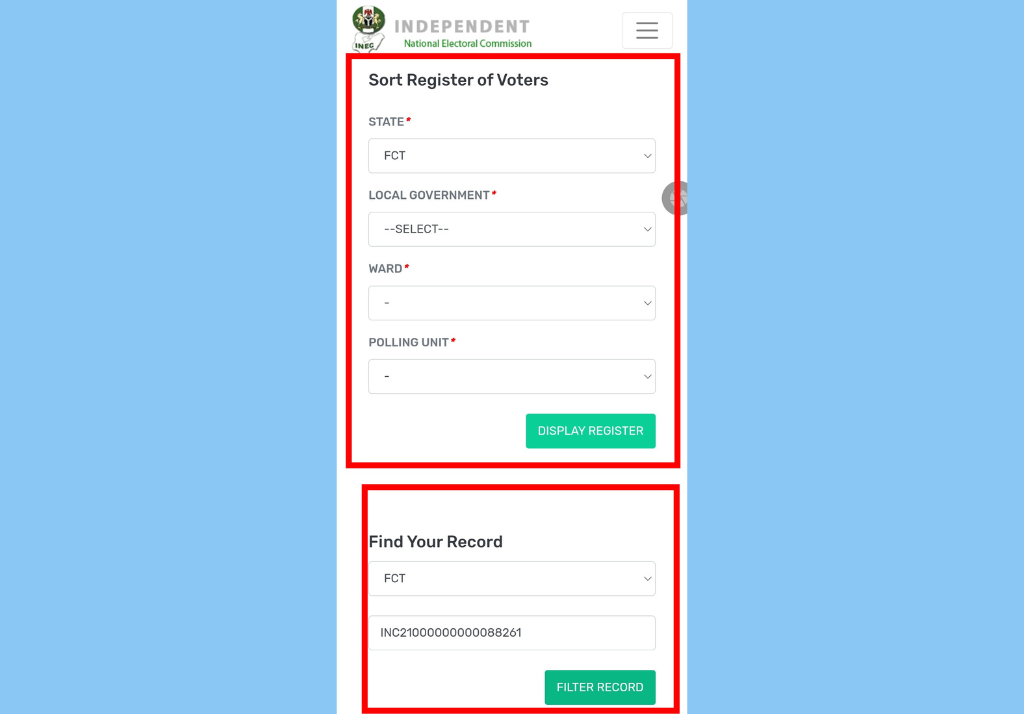 You will then need to 'Sort register of Voters'. There are two options here: You can choose to find your details by polling unit, or find it individually.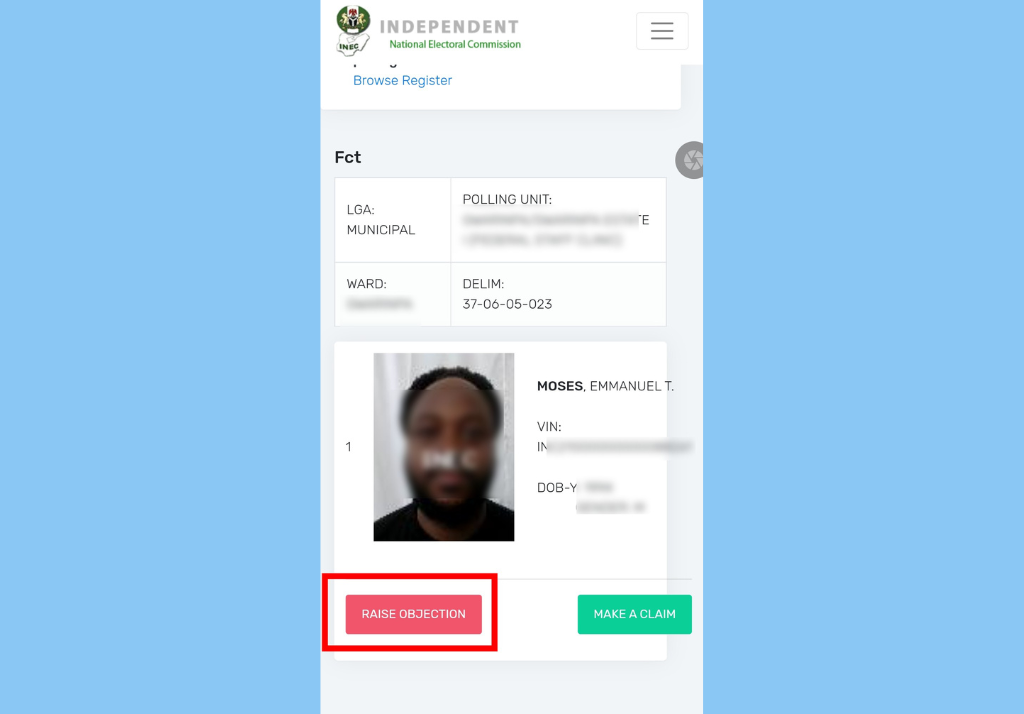 To find it individually, you'll need to type in your VIN number.
If your registration detail is on INEC's server, they'll be displayed immediately.
Furthermore, if the details displayed aren't entirely accurate, you can decide to RAISE OBJECTION. Also, If your details are displayed, it means your Permanent Voter Card is ready and you can pick it up at your Local Government Secretariat when PVC collection starts.