Sometimes, when social media becomes overwhelming, taking a break is ideal and recommended. By 'taking a break,' we mean either deactivating or deleting your Facebook account. Making this decision requires you to think it through as both actions have their respective consequences.
When you permanently delete your Facebook account, you're given a 30-days window period to reverse or undo the account deletion. On the other hand, there's no set window period for account deactivation.
Advertisement - Continue reading below
In this post, we explain concisely what happens when you deactivate or delete your Facebook account. Read through.
---
READ MORE: How to delete your Facebook Account Permanently.
---
What Happens When You Deactivate Your Facebook Account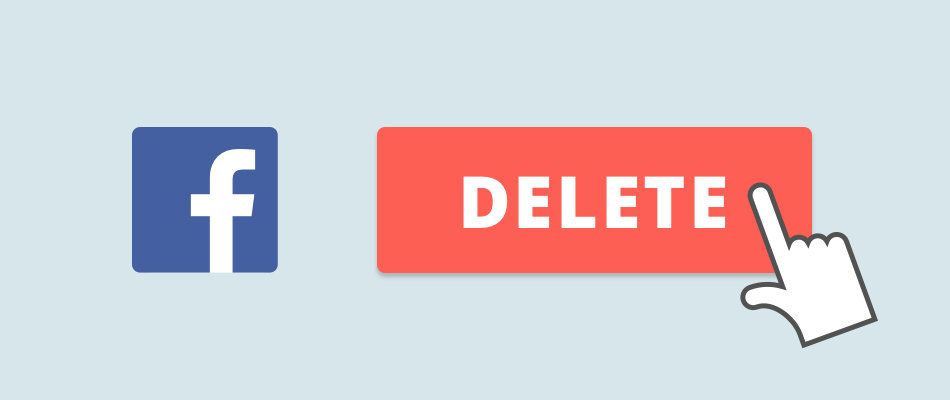 When you temporarily deactivate your Facebook account, the following happens:
No one will be able to view your Facebook profile.
You can decide to come back to the platform and reactivate whenever you want to.
You can still use Facebook Messenger and will be visible to friends wherever they can message you.
You can still use your Facebook credentials to log in to third-party apps.
Temporarily deactivating your Facebook account would deny you access to using Facebook for Oculus products and purchases.
Your information—profile, posts, videos—will be very much intact and not deleted.
What Happens When You Delete Your Facebook Account
There are a couple of things that happen when you delete your Facebook account permanently. Check them out below.
First, you should know that once you do this, you won't be able to reactivate your account.
All information—photos, posts, profiles, videos—you've added to the platform will be permanently deleted. You won't be able to retrieve any of it.
Your Facebook Messenger will also be disabled; you won't be able to use the messaging platform anymore.
If you've used Facebook Login to open an account with third-party apps like Spotify, you will lose those accounts. So, either create a new one or reach out to the platforms to retrieve the accounts.
Messages that were previously sent to your friends will still be visible to them in their inboxes.
If you use your Facebook account to log in to Oculus, deleting the account will also delete your Oculus account.
Doing this wipes your account information completely. Hence, you should think it through properly before making the move.
The decision to either deactivate or delete your Facebook account requires you to properly examine what the trigger was. Do you just want to take a break from the platform? Or you're exhausted and don't want to have anything to do with it anymore?
Advertisement - Continue reading below
Do let us know if you have any more query regarding what happens when you deactivate Facebook or delete your account.