Your international passport is a recognized form of identification across the world. You need it as a country citizen to be able to secure visas and travel to other countries. Before now, most of the processing had to be done physically. But there's a new portal that you can now leverage to apply for your international passport online in Nigeria.
Like with most other applications e.g Driver's License, just the initial part is online. You'll have to still go physically to a processing office you choose for capturing details like your fingerprints and passport. And also go to pick it up when it's ready.
Advertisement - Continue reading below
In this post, I'll take you through how to apply for your international passport online in Nigeria. If you don't want to do it yourself online, there are usually agents at the passport office that can help you. But, read through.
---
READ MORE: How to Apply for Voter's Card Online in Nigeria
---
How Much is International Passport in Nigeria?
Here's the updated pricing for the 3 types of International passports available to you.
| | | |
| --- | --- | --- |
| Number of pages | Validity | Amount |
| 32 pages | 5 years | ₦25,000 |
| 64 pages | 5 years | ₦35,000 |
| 64 pages | 10 years | ₦70,000 |
Apply for International Passport Online in Nigeria
Follow the steps below to begin your application for your international passport online in Nigeria.
Visit the application page on the Nigerian Immigration website.
Select a passport type – which is the Standard ePassport – and country – Nigeria, then click Start Application.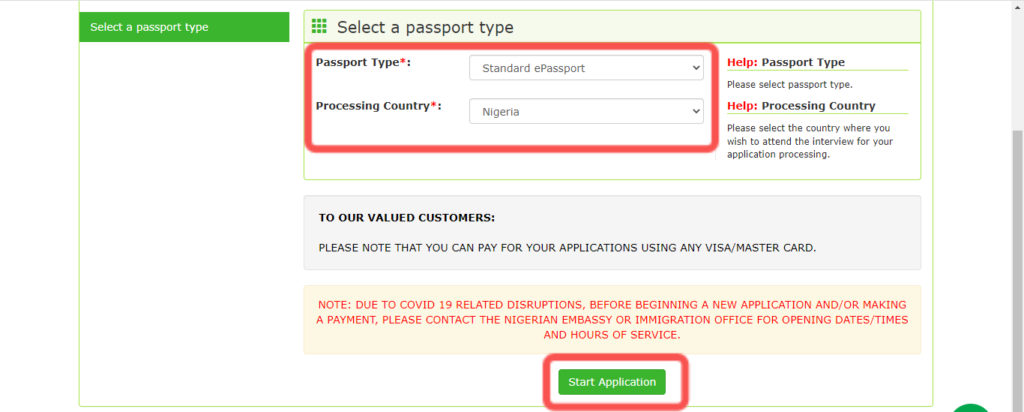 Fill in details about the passport you want and where you want it processed. Here, you will also set how many pages you want your passport to have and how many years you want it to last. Select Continue.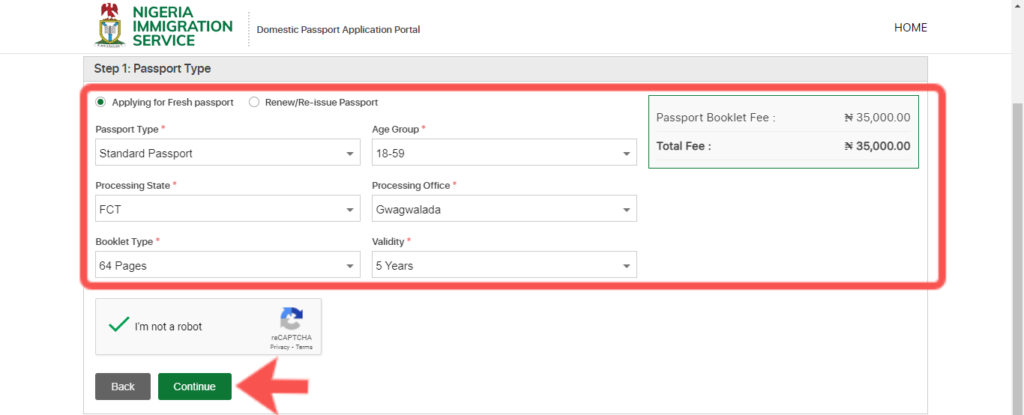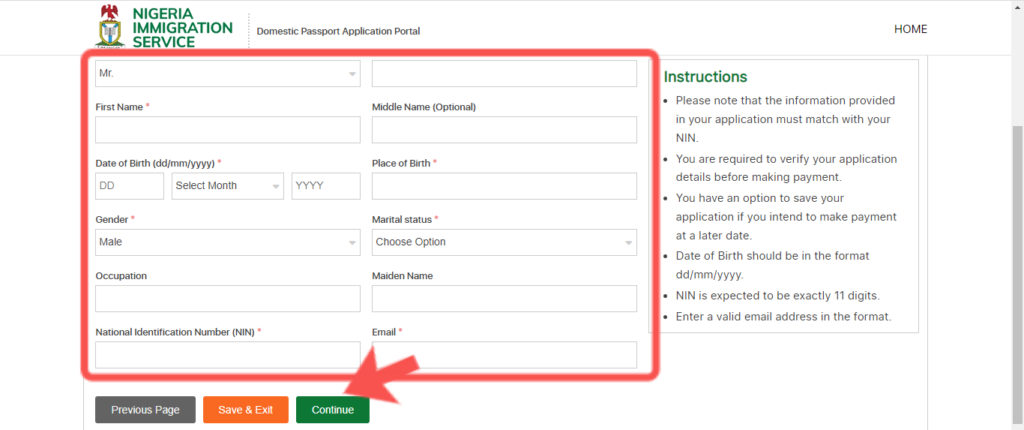 Enter your contact information, and note down the reference number you are given. Select Continue.
Enter your Next of Kin details and click Continue.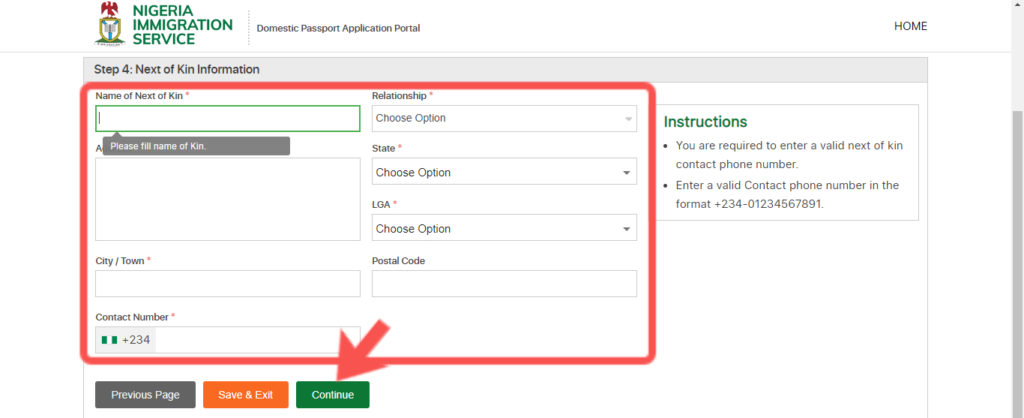 Review & confirm your details, click Confirm & Pay Now to make payment.

You'll be given an application number and reference number. Write that down as it'll be required later.
Proceed to your physical processing office for capturing, then a date will be given to come to collect your passport.
From completing your capturing to picking up your ready passport, it takes about 1 week. Please let us know in the comments section if you faced any issues in any of these stages. Happy to help!
Advertisement - Continue reading below