Threads launched a few weeks ago with a lot of excitement from Twitter users who have grown impatient with Elon Musk's handling of Twitter. In fact, in its first 24 hours of existence, Threads recorded over 10 million registered users – most of whom are Twitter users. As of the time of writing this, Threads has over 100 million users globally.
With users learning about the privacy policy attached to Threads, all the excitement that came with the launch of the app has faded away. As it is a product of Mark Zukerburg's Meta, Threads is tied to Instagram. This means you can only create a Threads account when you have an Instagram account, and you need to delete your entire Instagram account to be able to delete your Threads profile.
Advertisement - Continue reading below
Although deleting your Threads profile comes with such a hefty condition, Meta says "You may deactivate your Threads profile at any time, but your Threads profile can only be deleted by deleting your Instagram account."
---
---
How to Deactivate Your Threads Profile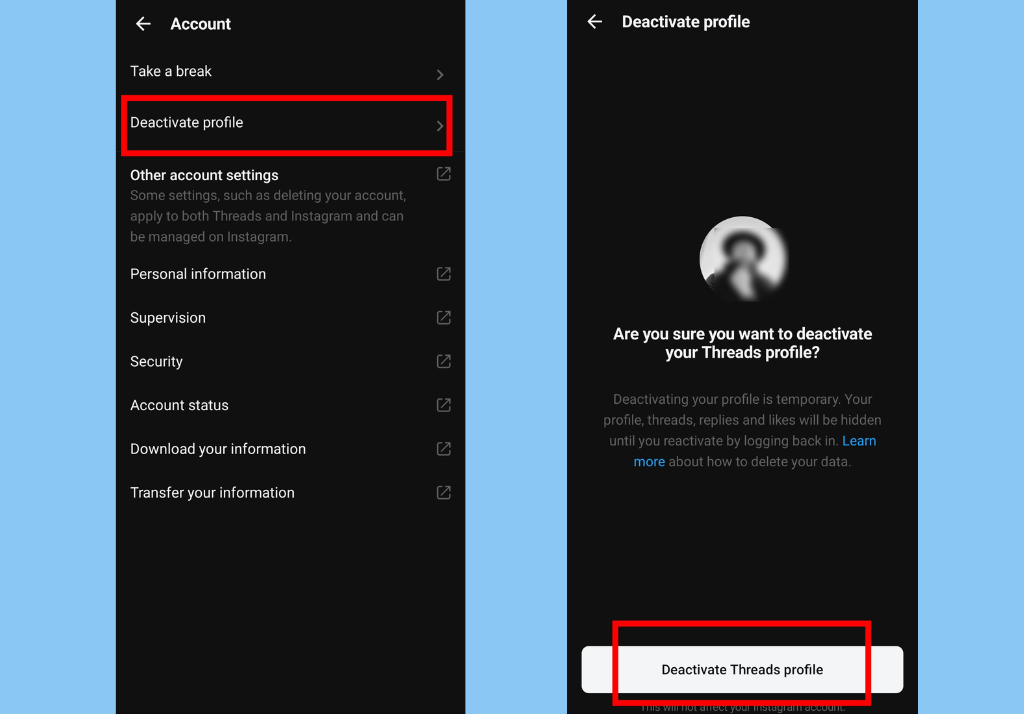 Open your Threads app on an Android or IOS device and then tap on your profile icon. This icon is at the bottom-right corner of your screen.
Tap the Menu icon at the top-right corner of your profile page.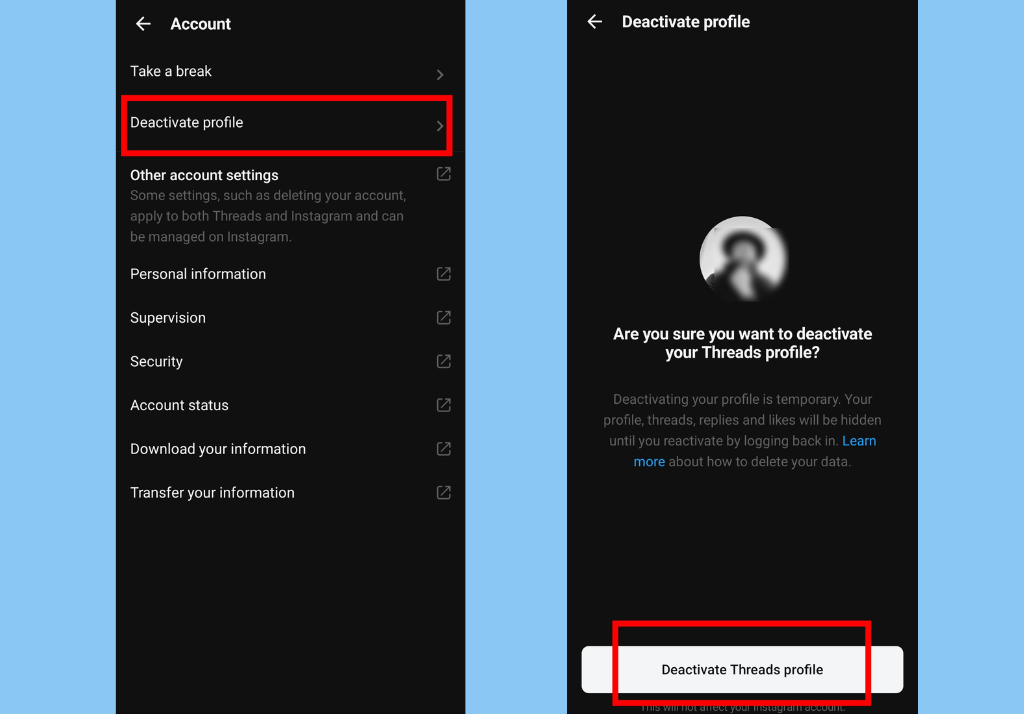 Next, select Account, and then tap Deactivate profile.
Tap Deactivate Threads profile, then confirm your choice.
Once your profile has been successfully deactivated, you will be logged out of the app and redirected to the login screen.
---
Related: Threads: What is this Twitter Clone? Why is it a big deal?
---
Conclusion
While deactivating your Threads profile might seem like a good alternative, you should note that deactivating will only hide your Threads profile and content (threads, replies, likes, and followers) from users. Also, you can only deactivate your profile once a week. Finally, you can reactivate your account at any time. All you need to do is log back in with your username and password.