In the ever-evolving world of social media, new platforms are constantly emerging, each promising a unique experience. One such platform that has recently caught the attention of netizens is Threads, a Twitter clone in many ways, built by Meta, Facebook's parent company.
Threads has been making huge waves, getting 30 million users 24 hours after its launch, but what exactly is Threads, why is it a big deal, and how can you sign up? Let's delve into these questions.
Advertisement - Continue reading below
---
Related:
---
Threads came into existence as a response to the recent challenges Twitter has been facing. On Saturday Twitter began to restrict how many tweets its users could read. This is unheard of in the social media age, but that is the least of Twitter's issues in recent times.
Twitter, once the go-to platform for real-time updates and discussions, has, of late, been grappling with issues of misinformation, hate speech, and censorship. These issues have led to a significant number of users seeking alternatives, and Threads has emerged as a promising option.
So What is Threads
Simply put, Threads is Meta's way of encroaching on Twitter's turf now that Twitter seems to be going through the motions. Officially, Threads is a new app built by the Instagram team for sharing text updates and joining public conversations.
Threads is pitched as Instagram's "text-based conversation app." Users primarily post text-based messages, or "threads," that can be shared with friends or followers, so essentially, Twitter!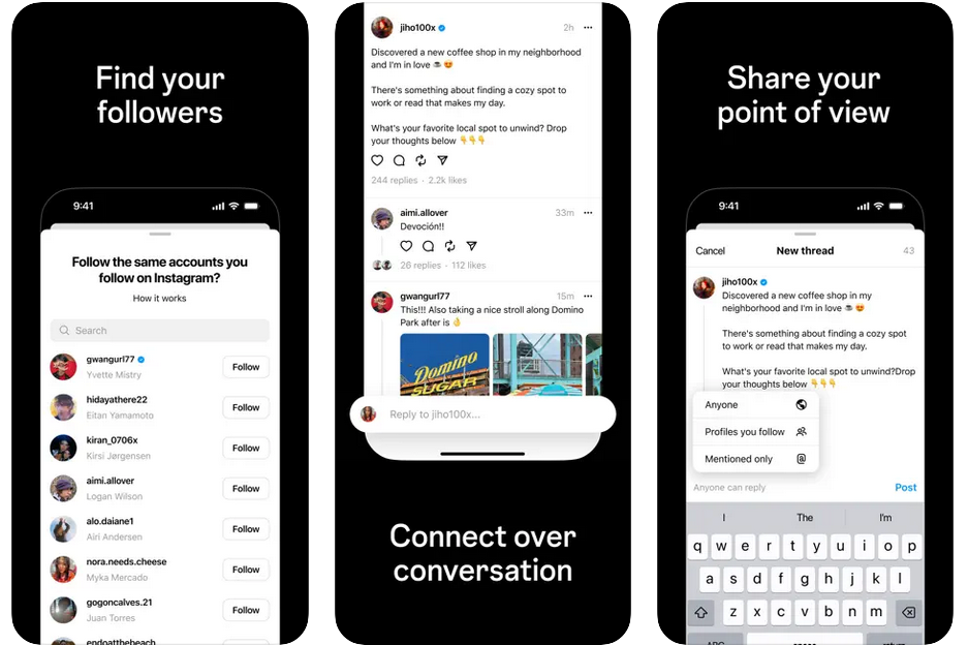 Threads mirrors Twitter in its functionality but aims to address the issues that have plagued its predecessor. It offers a platform for users to share their thoughts, engage in discussions, and stay updated with the latest happenings, just like Twitter.
Advertisement - Continue reading below
Why is Threads a big deal?
Well, I am not a legal person so I won't try to explain to you how different Threads' user policy differs from Twitters. However, I have been around for a while to have seen mySpace, the rise and fall of Facebook and with that, there are reasons why Threads is a big deal.
There have been Twitter wannabes over the past few years but none of those, however promising, held a candle against the embattled titan that holds so much sway in the industry. But never have we seen a solid attempt by a fellow titan like Meta.
Also, the way in which Meta is going about this rollout is borderline genius. I mean, Instagram might have solid competition from Snapchat and TikTok but it is still a force to reckon with. Pegging Threads on Instagram means they aren't starting from scratch, and the way they made the onboarding process seamless is a lot more than others could ever do.
The fact that Elon Musk is already threatening lawsuit against Threads also means that he sees the potential damage that Meta could do.
Conclusion
Threads is a promising new social media platform that offers a refreshing alternative to Twitter. Its commitment to user privacy, freedom of speech, and transparency, coupled with its decentralized nature, makes it a platform worth exploring. So why wait? Sign up for Threads today and experience a new way of social networking.