Apple's annual iPhone unveiling event is always highly anticipated, and this year is no exception. The tech giant has just unveiled the iPhone 15 and iPhone 15 Pro models, and they're packed with new features that are sure to excite Apple fans.
Apple released four new iPhone 15 models, following the same size and naming conventions as the iPhone 14 models. There are two 6.1-inch models: the standard iPhone 15 and the more premium iPhone 15 Pro. There are also two 6.7-inch models: the iPhone 15 Plus and the iPhone 15 Pro Max.
Advertisement - Continue reading below
iPhone 15 and 15 Plus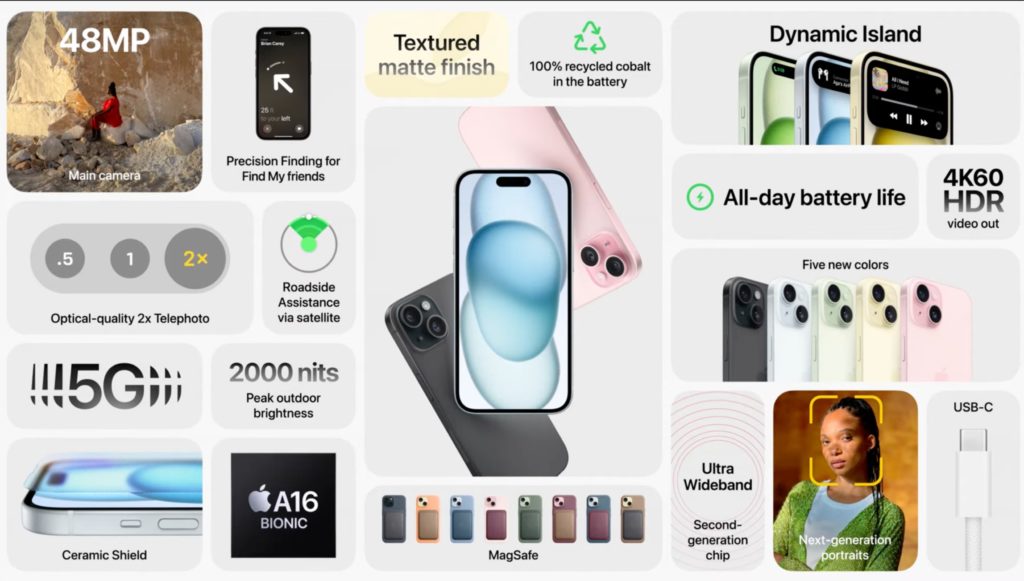 The iPhone 15 models look similar to the iPhone 14 models, but they have a few key differences. The most noticeable difference is the lack of a notch. Instead, all iPhone 15 models have a pill-and-hole cutout that houses the front-facing camera and Face ID sensors. This design is called the Dynamic Island, and it was first introduced on the iPhone 14 Pro models last year.
Another difference between the iPhone 15 models and the iPhone 14 models is the port. The iPhone 15 models have a USB-C port instead of a Lightning port. This is a welcome change for many users, as USB-C is the more common port standard.
Under the hood, the iPhone 15 is powered by Apple's latest A16 Bionic chip. This chip is said to be 20% faster than the A15 Bionic chip in the iPhone 14 models. The iPhone 15 also has a new 48MP camera, which is a significant upgrade over the 12MP camera on the iPhone 14 models.
The iPhone 15 and iPhone 15 Plus will be available for pre-order on September 15 and will start shipping on September 22. The iPhone 15 will cost $799, and the iPhone 15 Plus will cost $899. Both models will be available in five new color options: light pink, yellow, blue, green, and black.
---
READ ALSO: Apple Wonderlust Event Highlights: All the Devices Launched This Year
---
iPhone 15 Pro and 15 Pro Max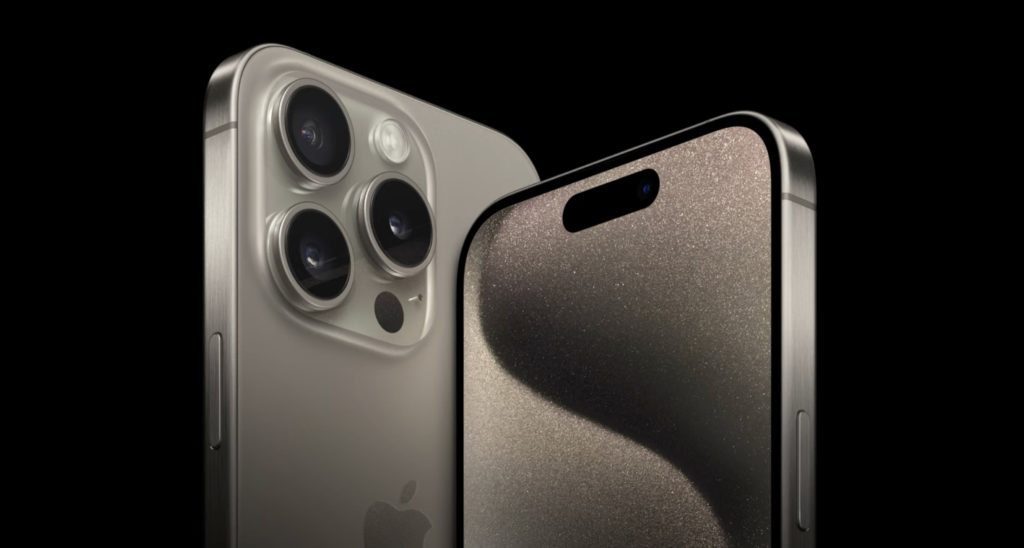 All the new iPhone 15 models will use a USB-C port. But, there are some special features just for the iPhone 15 Pro and Pro Max. These phones have cool new stuff, like a tough titanium frame, a powerful A17 Pro chip, an Action Button, and more.
Advertisement - Continue reading below
Now, let's talk about the ‌iPhone 15 Pro‌. It has this cool Action button instead of the regular mute switch. When you press and hold it, you can switch your phone between ringing and silent modes. You'll feel a little buzz to know it worked. Plus, you can use this button to do other things like start recording voice memos, open the camera, activate your favorite accessibility feature, or run a shortcut. These new phones also have Apple's fancy A17 Pro chip, which is made using a super-tiny 3-nanometer process.
If you're thinking about colors, the ‌iPhone 15 Pro‌ comes in Black Titanium, White Titanium, Blue Titanium, and Natural Titanium. The starting price for the ‌iPhone 15 Pro‌ is $999, and you get 128GB of storage. If you want the ‌iPhone 15 Pro‌ Max, it starts at $1,199, and you get 256GB of storage.
The iPhone 15 is a minor upgrade over the iPhone 14. However, the lack of a notch and the new USB-C port are welcome changes. The new 48MP camera is also a significant upgrade, and it will be interesting to see how it performs in real-world usage.
Overall, the device is a good phone, but it is not a major leap forward. If you are happy with your iPhone 14, there is no need to upgrade to the 15. However, if you are looking for a new phone with a few new features, the iPhone 15 is a good option.