In the ever-evolving landscape of smartphone technology, Apple continues to redefine the boundaries of innovation. With the release of the iPhone 15, Apple introduced groundbreaking features that promise to transform the way we connect, communicate, and navigate our increasingly interconnected world. One of these features is the 2nd-Gen Ultra-Wideband Chip.
In this article, I'll delve into the exciting capabilities of the iPhone 15, highlighting its second-generation ultra-wideband (UWB) chip, precision finding technology, enhanced audio quality, and its vital role in safety through satellite connectivity.
Advertisement - Continue reading below
The Evolution of Ultra-Wideband
Apple's legacy of pioneering technological advancements in the smartphone industry is undeniable. Among its many innovations, the integration of ultra-wideband capabilities into the iPhone was a watershed moment. This technology revolutionized the way we locate our belongings, making it effortless to find lost items, such as car keys attached to an AirTag discreetly nestled within couch cushions.
Now, with the launch of the iPhone 15, Apple is taking UWB to the next level. The iPhone 15 is equipped with Apple's second-generation UWB chip, allowing it to establish connections with other compatible devices at distances up to three times greater than before. This remarkable leap in connectivity opens up a world of possibilities.
Imagine effortlessly locating your friends in a bustling crowd, where previous smartphones may have faltered. The enhanced UWB capabilities in the iPhone 15 will make it easier than ever to spot your companions, even amidst the chaos of a crowded concert, a labyrinthine train station, or a bustling farmers market.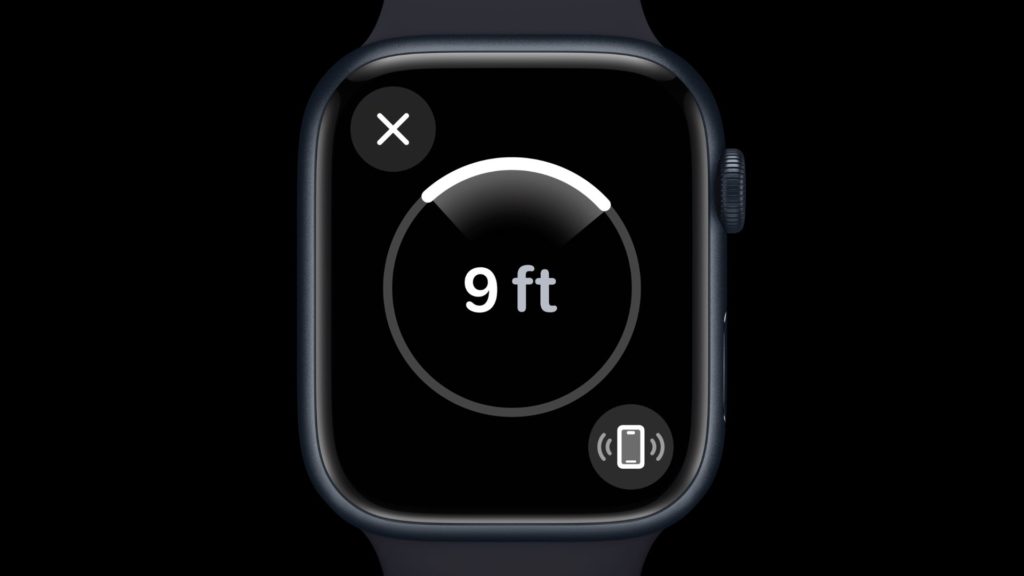 Precision Finding for Seamless Navigation
Precision finding is one of the standout features of the iPhone 15. This remarkable technology enables you to navigate through crowded venues with pinpoint accuracy. How does it work? When your friends share their locations with you, precision finding steps in as your trusty guide.
The improved finding capabilities of the iPhone 15 provide clear directions and distance indicators, ensuring that you can reach your friends with ease. No more lost connections in a sea of faces; the iPhone 15 has got you covered.
---
Related Articles:
Advertisement - Continue reading below
---
Crystal Clear Communication in Any Environment
Communication is the cornerstone of any smartphone experience, and the iPhone 15 excels in this domain. It introduces enhanced audio quality that prioritizes your voice, ensuring that your conversations remain clear and crisp, even in noisy surroundings.
Whether you're coordinating plans with friends at a bustling market or catching up amidst the hustle and bustle of daily life, you can trust that your voice will be heard, without the interference of background noise.
Safety Redefined: Satellite Connectivity and Emergency SOS
The iPhone 15 comes equipped with features that provide peace of mind in even the most extreme situations. The Emergency SOS feature, already available in 14 countries across three continents, is expanding to include Spain and Switzerland. This life-saving feature allows you to make satellite calls when you find yourself off the grid, offering a vital lifeline in remote locations.
Furthermore, the iPhone 15 introduces a groundbreaking new feature: roadside assistance via satellite. In times of need, you can simply send a text to access a roadside assistance provider. This addition ensures that help is never too far away, even in the most challenging circumstances.
As we explore the features of the iPhone 15, it's clear that this smartphone marks a significant step forward in the world of mobile technology. Whether you're intrigued by its enhanced UWB capabilities, precision finding, improved call quality, or safety features, the iPhone 15 offers a well-rounded package for users looking to stay connected and informed.