Oraimo as a brand has made a name for itself in the Kenyan market and many other African countries for that matter. And it is pretty easy to see why. They have solid quality products at relatively affordable prices. First with cables and chargers and earphones and today, they offer almost anything you need in your home or smart life.
From TWS to vacuum cleaners, blenders, and smartwatches, Oraimo quality oozes from almost all the products that the company finds itself in. But as we all know, there is no such thing as a perfect product and even Oraimo is not immune to this.
Advertisement - Continue reading below
---
Related:
---
Recently, I got the Oraimo Watch 3 Pro. Overall a solid watch for the price with few compromises. One of the best features of this watch in my opinion is the battery life. This watch lasts a week and then some. When I got the watch, I charged it fully, then got back on my review.
A week later my watch was running low on juice. On plugging it in, nothing. My new, one-week-old Oraimo Watch 3 Pro wasn't charging. But fret not, it is still under warranty, right?
Oraimo Warranty
Oraimo offers the Watch 3 Pro and many of its products with a 12-month warranty. This can be taken advantage of at Carlcare Centers. These have been set up across various regions and these same centers help users of Tecno, Infinix, and iTel devices get their devices repaired.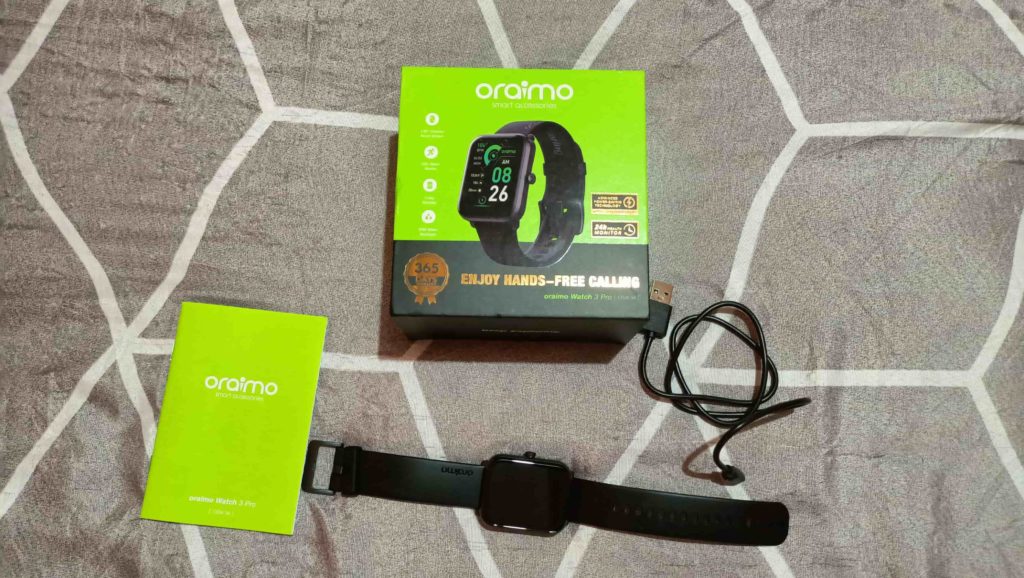 This, in my opinion, is a very noble move, especially in this era of big tech pushing to fight right to repair. This also allows users of these devices to have some sort of peace of mind and immunity from extortion and botched repairs from third-party repair shops.
CarlCare
I called Oraimo customer care and I was redirected to visit my nearest Carlcare center. Since I ordered my watch online, I needed to print the order confirmation from my email and use that as the return receipt.
Advertisement - Continue reading below
I packed up the watch with all its accessories and handed it over to the Carlcare center. The watch was received and my receipt got stamped, and I was made to understand that wearables and such accessories aren't usually repaired, only replaced by the company.
This, they added, was subject to availability of replacement units and would take anywhere between 2 to 3 weeks. Dismayed, I started my wait.
Update 1
It's been a little over a week with no word from Oraimo or Carlcare on the status of my replacement so I had to call and follow up. Carlcare says they still don't have an update for me as they still haven't heard from Oraimo. The wait continues.
Update 2
Three weeks later, today 7th October I got a call from Oraimo, asking if I got my replacement. Don't they have a record of this? Anyway, he says my unit is being shipped but being a Saturday, I might receive it on Monday or Tuesday. Finally, something to look forward to.
Update 3
Finally, I got a call from Oraimo on 9th October with a replacement unit for me. That means it took 3, almost 4 weeks for Oraimo to sort out the issue and finally get me a unit. In my case, I had something to use in the meantime but for others, this is probably not the case.
Takeaways
Well, I am just so glad this whole thing ended well. However, the follow-up process after handing over my watch to Carlcare wasn't as I had expected as there was little to nothing in the form of communication on the status of my replacement, and keeping your customers in the dark is really not ideal.
How about an online tracking portal like we get with Jumia deliveries? Also, if it is not a repair, surely you can get that wait time down to a week, right? And as I have been reliably informed, such wearables are only replaced, not repaired.
All in all, these are minor issues to complain about. Imagine if they refused to replace the watch like other companies which try to weazel their way out of compensation? What if they never got back to me? What if I never got a replacement altogether?
Advertisement - Continue reading below
Carlcare services are God-sent and we can only hope to see them open more centers across the country. Other brands might also want to learn a thing or two, set up their own customer service centres.