Pros
The price!!
No additional equipment is needed.
Low power consumption (9W)
Cons
Issues with Google Home integration (if it is available at all)
B22 To E27 adapter is required for many users.
App connectivity and reliability issues.
The advent of smart home technology has brought about a revolution in the way we interact with and control our living spaces. Among the myriad of smart devices available in the market, smart bulbs have gained significant popularity due to their affordability and ease of use.
In this review, we'll take an in-depth look at the Oraimo Smart Bulb, an entry-level smart lighting solution that promises to be a solid choice for those looking to kickstart their smart home conversion.
Advertisement - Continue reading below
Like many Smart Bulbs, this is product allows you to control your lights from your smartphone, change their color and brightness, and set schedules for different times of the day.
---
Related:
---
Unboxing and Setup
The Oraimo Smartbulb comes in pairs and I got mine from the official Oraimo Kenya store. The unboxing is a little underwhelming I'd say. In the box, you get:
2 Oraimo Smart Bulbs
User guide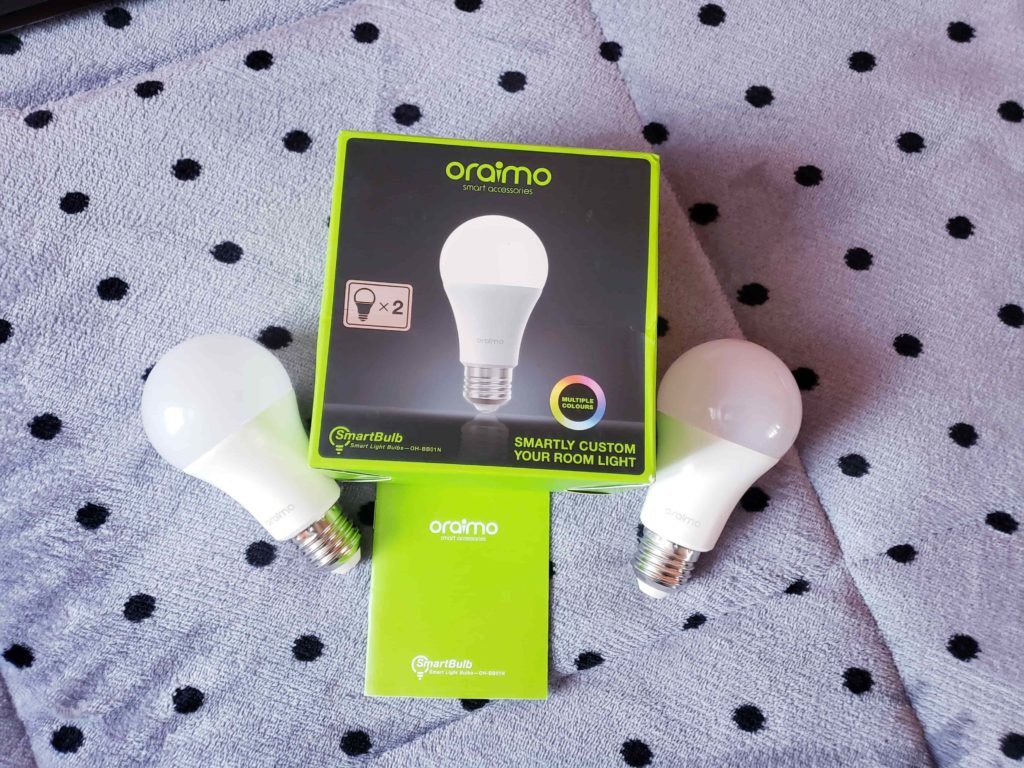 The Oraimo Smart Bulb is a 9W LED bulb that fits into any standard E27 socket. It comes in a pack of two, which is a nice bonus. You can adjust the color and brightness of the bulbs using the Oraimo Home app, which is available for both Android and iOS devices.
So set up the Oraimo Smartbulbs, simply plug it into the E27 socket in your home. You might need to get an adapter if your home is fitted with the B22. B22 To E27 Screw Base Bulb Adapter or Converter Sockets are available in local electrical shops or online for relatively cheap.
---
---
Once plugged in and the switch turned on, the Oraimo Smart Bulb should start flashing. Simply open the Oraimo Home app and follow the on-screen prompts to complete the setup.
Advertisement - Continue reading below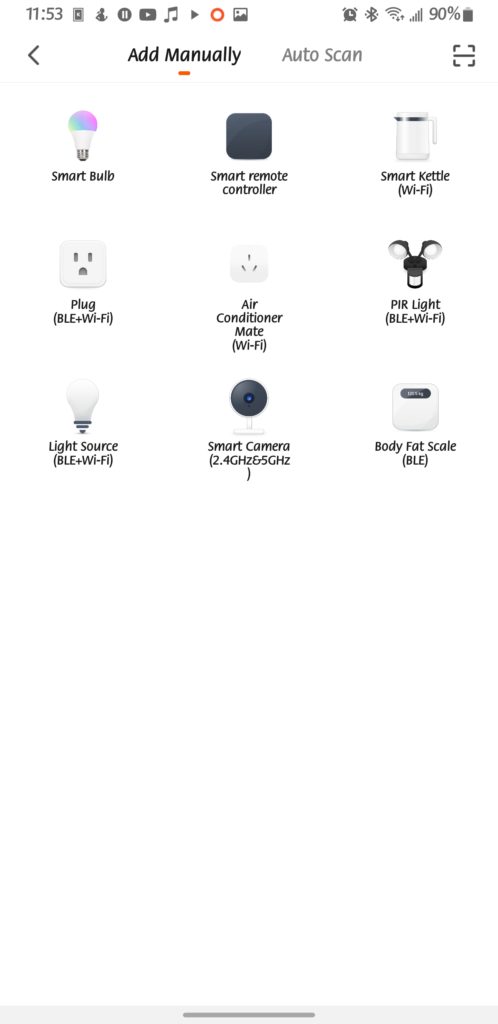 And that's it! Just your phone, an app and you're ready to roll. No Routers, no Hubs or any extra equipment. And that is the genius of these bulbs.
Oraimo Home
The Oraimo Home app is the main interface for controlling the Oraimo Smart Bulb. When completing the setup process, you can name each bulb and assign it to a room for easy identification.
The app has several features that let you customize your lighting experience. You can choose from different preset scenes, such as Relax, Party, Reading, etc., or create your scenes with your preferred colors and brightness levels.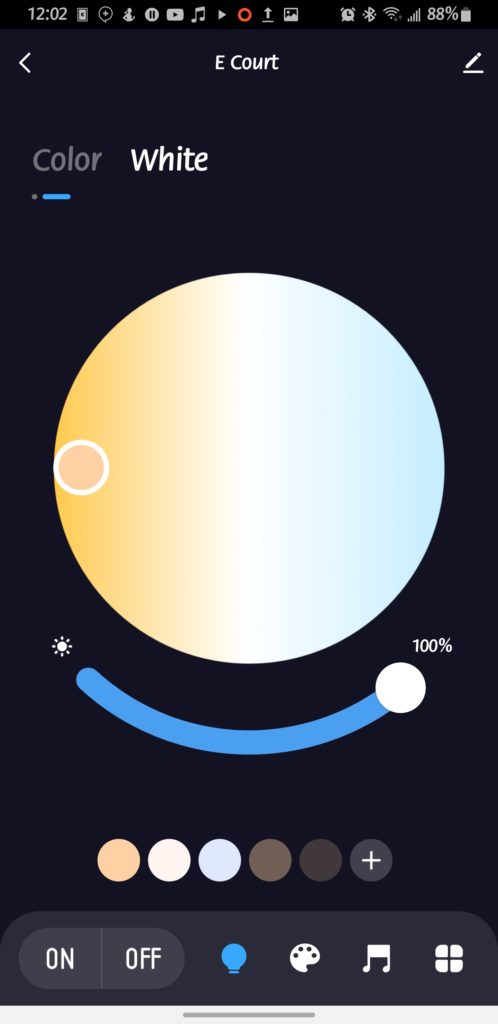 You can also set timers and schedules for the bulbs to turn on or off automatically at certain times or days. You can also use the app to turn the bulbs on or off remotely, as long as your phone is connected to the internet.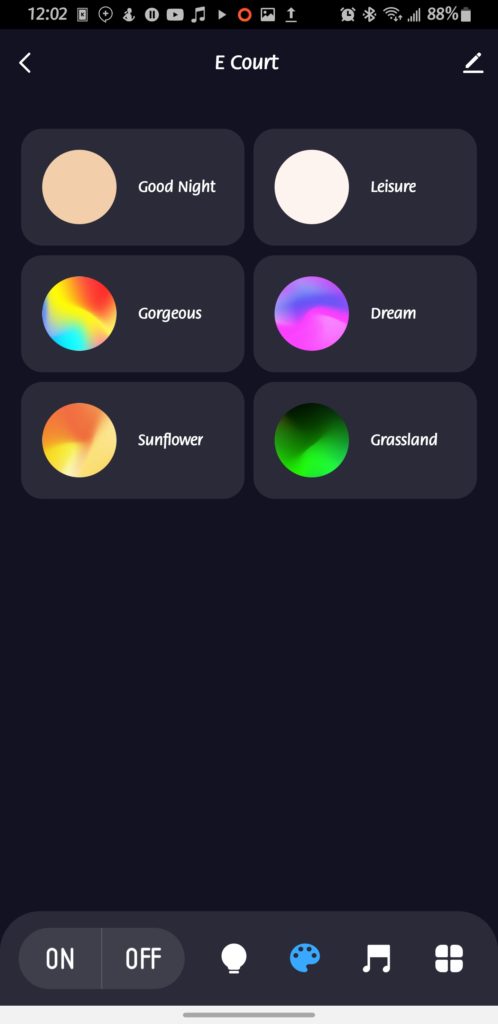 As mentioned, one of the advantages of the Oraimo Smart Bulb is that it does not require any additional equipment, such as a hub or a router, to work. You only need your phone and the oraimo Home app to control the bulbs. This makes it easy to install and use. However, this also means that the bulbs rely on your phone's Bluetooth connection, which can have some drawbacks.
Also from within the Oraimo Home App, you can group multiple bulbs and control them as one.
What's Not to Like?
No product is perfect and the Oraimo Smart Bulb isn't either. In my testing period, a few things really stood out.
Lack of Google Home or Alexa Support
See, one of the perks of a smart home is having the various products talk to each other. Google Home is one such platforms that these smart devices plug into, offering you a one-stop-shop for all your home controls.
Advertisement - Continue reading below
Well, you cannot control the smart bulbs with voice commands. Google Home is not supported, or at least I couldn't find it at all in the app. I even tried to add the bulb manually from the Google Home app but Oraimo seems to be missing from that long list of OEMs with devices that can plug into the Google Home ecosystem.
App Reliability Issues
Another drawback is that the app can be buggy and unreliable at times. Sometimes, the app would lose connection with the bulbs or fail to sync with them. Sometimes, the app would not reflect the actual status of the bulbs or show incorrect information. These issues made it frustrating to use the app sometimes.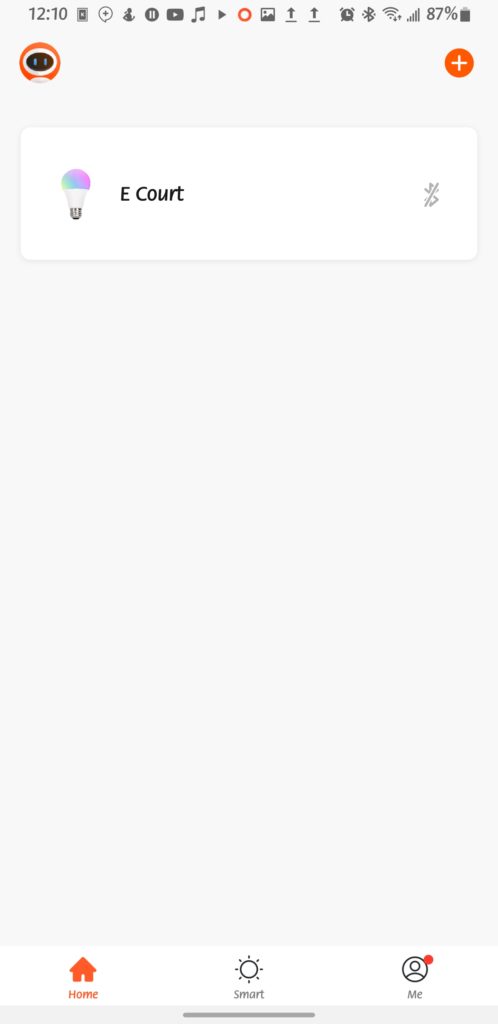 In a smart home setup, consistency in connectivity is vital, and this is an area where the product could see significant improvement.
Issues with Multiple Device control
One of the worst scenarios that I encountered was when I switched devices and had to reinstall the oraimo Home app on the new device. I expected that I could just log in to my account and restore my settings and preferences.
However, I found out that there was no way to do that as the app said the bulbs were paired to a different device. I had to pair the bulbs again from scratch and set up everything again. This was very inconvenient and time-consuming.
I also realized that there was no straightforward way to reset the bulbs. I wish there was a reset button on the bulbs or a reset option in the app.
---
Related:
---
The Competition
Compared to other smart lighting options, such as Philips Hue or Ring Smart Lighting, the Oraimo Smart Bulb is cheaper and simpler. However, it also lacks some features and functionalities that those options offer.
Advertisement - Continue reading below
For example, Philips Hue and Ring Smart Lighting have more compatible devices and integrations, such as motion sensors, cameras, doorbells, etc., that can enhance your smart home experience. They also have more reliable apps and better customer support.
Is the Oraimo Smart Bulb Worth It?
In the realm of budget-friendly smart bulbs, the Oraimo Smart Bulb has its merits. Its low cost of entry, lack of a required hub, and included pair of bulbs make it an attractive option for those looking to start their smart home journey. However, it's essential to consider its limitations, including app reliability issues, compatibility concerns with Google Home, and the challenge of regaining control if you lose access to the app like I did.
When compared to industry giants like Philips Hue and Ring, the Oraimo Smart Bulb holds its ground in terms of affordability. Still, it may not match their level of integration, customization, and reliability. Your choice should depend on your budget and your specific smart home needs.
If you're willing to invest more for a comprehensive and reliable smart lighting experience, Philips Hue might be the better choice. On the other hand, if you're looking for a simple and cost-effective solution, the Oraimo Smart Bulb could be a solid starting point for your smart home conversion.