Growing up, I always wondered if I could one day turn off my room light just by clapping or at the snap of my finger. All of that thinking was just for the fun of it. Technology has, however, evolved since then: Everyone is now talking about and making attempts to turn their homes into smart ones.
Smart speakers, smart displays, smart plugs, and smart light bulbs are a good starting point if want to begin the smart home journey. We will, in this article, explain the differences between smart light bulbs and regular bulbs, and why you might need one.
Advertisement - Continue reading below
---
Related Article: Yeelight Smart Led Bulb Review (Color Version): Best Value for Money
---
Smart Light Bulbs vs Ordinary Bulbs
Controls
With your regular light bulb, you'll need to walk up to the switch to turn it on or off. You also cannot schedule when you want it to go off or on. But when you have a smart light bulb installed in your room, you can control the brightness of the bulb, set timers, and schedule when you want the light to go on and off. The interesting thing is, all these can be done from your smartphone.
Change Colors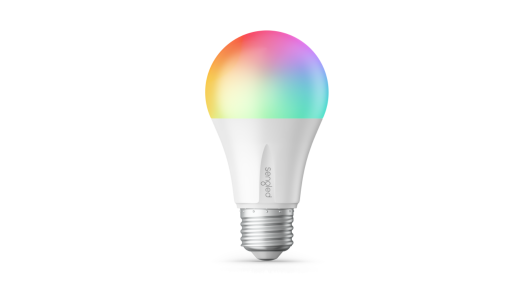 There are different smart bulbs variants and they work differently when it comes to color change. Some smart bulbs change color temperature – they can't just change to any color. Instead, what you will get is different shades of the color they emit. There are others (RGB Smart bulbs) that can change to any color using a combination of red, green, and blue light.
Virtual Assistant
Some smart bulbs are fitted with virtual assistants. Smart light bulbs from Amazon, for instance, feature Amazon's Alexa, Apple's HomeKit has Siri, and Google Assistant for Google smart bulbs. With a virtual assistant, you can control your home lighting with your voice.
---
Related Article: Control the (Yeelight) MI Led Smart Bulb With Google Voice Assistant
---
Time to Step up
Smart light bulbs are becoming increasingly popular and our regular light bulbs are quickly going out of fashion. And although Smart bulbs are way more expensive than regular ones, they are a lot more convenient. Furthermore, the experience (virtual assistant and color change) is priceless.
Advertisement - Continue reading below