Apple, at its recent event, launched the HomePod mini, an affordable version of the HomePod. The new version is more compact and will cost just $99.
While we need to get our hands on the HomePod mini to qualitatively differentiate the audio and other features, there are other sections that we can compare.
Advertisement - Continue reading below
Key Specs
HomePod mini
HomePod
Price
$99
$299
Dimensions
3.3 x 3.9
6.8 x 5.6
Weight (pounds)
0.76
5.5
Processor
S5
A8
Speakers
Full-range driver and dual passive radiators,
Custom acoustic waveguide
High-excursion woofer with custom amplifier,
7 horn-loaded tweeters with custom amplifiers.
Microphone
4
6
connectivity
802.11n Wi-Fi
Bluetooth 5.0
Thread
Ultra Wideband
802.11ac Wi-Fi
Bluetooth 5.0
Colors
White, Space Gray
White, Space Gray
HomePod vs HomePod mini: Design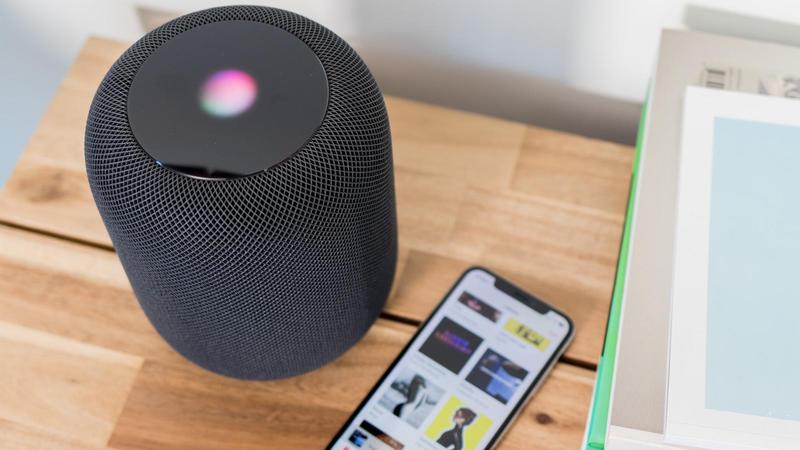 The HomePod mini is a smaller version of the HomePod Apple launched back in 2018. At 3.3 inches tall and 3.9 inches wide, the HomePod mini is less than half the size of the original HomePod which is 6.8 inches tall and 5.6 inches wide.
Also, while the HomePod spots an oblong, cylindrical design, the HomePod mini comes with a more compact, spherical design, making it a device that can sit nicely on any size of desk or shelf.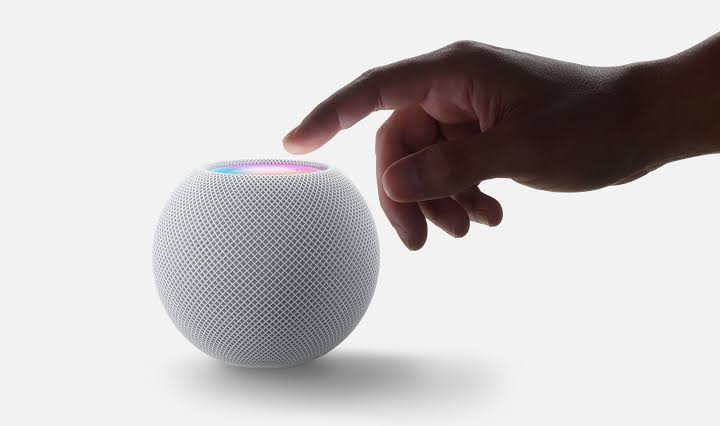 A few things didn't change though. The fabric covering, the colors (space gray and white), and the small touchscreen on the top of the HomePod mini are design cues picked up from the original HomePod.
HomePod vs HomePod mini: Sound
The original HomePod is packed with a high-excursion woofer at the top of the speaker for bass; each speaker comes with a custom amplifier and seven tweeters. 
On the other hand, the HomePod mini —due to its spherical design and small size— cannot accommodate all of the HomePod's speakers. But Apple claims it features a single full-range driver and an "acoustic waveguide" on the bottom that delivers a consistent 360-degree sound experience.
Yes, we'll need to hear the HomePod mini in action to know how it measures up against the original HomePod. But if we're to go by Apple's claims that they've been able to bring some of the audio qualities of the HomePod to the new HomePod mini, then I guess we are looking at an affordable smart speaker that offers great value. 
Advertisement - Continue reading below
HomePod vs HomePod mini: Other Features
Just like the original HomePod, the new HomePod mini can also be used as a stereo pair when placed side-by-side with another HomePod mini.
Both smart speakers support a variety of music streaming services including Apple Music, iHeartRadio, Pandora, TuneIn, Amazon Music, and more. Spotify is, however, still absent.
Also, there's the new 'Intercom feature' which works on both smart speakers. This feature will allow individuals to quickly send voice messages to each other from one HomePod mini or HomePod to another in the house. It will also send notifications to connected iPhones, Apple Watch, and AirPods.
Which Should You Buy
Which HomePod smart speaker should you buy? Well, that should largely depend on a couple of factors. First is your budget. Secondly, what you facny the most on a smart speaker. Is it visually appealing aesthetics? Great audio? Or smart home capabilities?
While the original HomePod might be a step ahead of the HomePod mini in the audio department, the new smart home features, portability, as well as affordability, makes the HomePod mini feel like a better option.