You are probably comfortable with your home the way it is. It's a living space you withdraw to at the end of the day, recline and chill and maybe raise a family. You don't want to change anything about it. But the home is changing just like everything around you. It's converging and merging with your smartphone which is now many things in one including entertainment hub, social media graph, work tool and now a device to control your home.
The smart home is an attempt to make your life easy — at least on paper. You shouldn't be opening doors, or manually switching off lights or turning up/down the thermostat or any of the things you now do manually. A combination of sensors, a central gateway or hub and your itnernet-connected smartphone should help save you some time and even money by automating some of these mundane tasks you perform everyday in your home. That's the idea of a smart home.
Advertisement - Continue reading below
Now not everyone is sold yet. Smart home is still a novel idea that geeks like us are excited about to explore. Smart home Tech is still relatively high-tech for Ordinary Joe to plug in. But it's getting better and easier everyday as more Tech heavy-weights like Google, Amazon, Apple, Samsung and Xiaomi weigh in and as standards are developed. In fact last year they came together to form an open standard for the smart home. So, the ship has just left the harbor but hasn't quite reached the deep waters.
As a tech enthusiast, I jumped on the Smart home bandwagon which has been a rollercoaster ride for the past two months at my humble abode which I now share with my 2-year old and my wife. They are not as geeky as I am, so what motivates me isn't the same as what drives them. They just want to get into the room and switch on the lights, not look for a smartphone app and fidget around with unpolished and unfamiliar user interfaces. But there's always room for experimenting even with those that aren't as curious.
So to kick off my Smart home journey, I turned to Aliexpress for any affordable Tech I was willing to lose money on. Luckily for me, I landed on the Xiaomi Smart home ecosystem of devices. Xiaomi is a 10-year old Chinese company that has built a reputation for producing absolutely great tech for cheap. After some research, I decided to a Smart home bundle which included;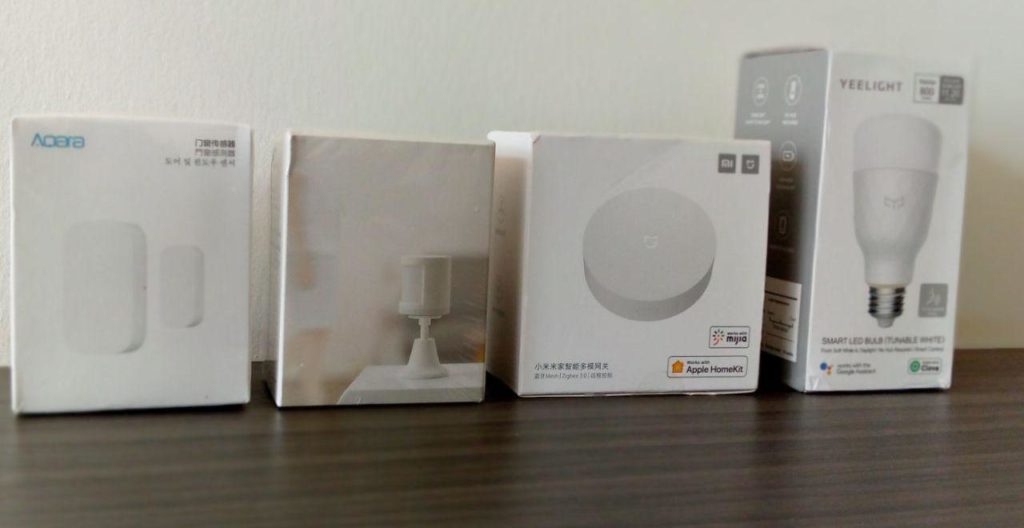 Xiaomi Mijia Smart Home Multifunctional BLE Gateway ($24)
AQara Smart Window Door Sensor ($11)
Aqara Body Sensor & Light Intensity Sensors($15)
Xiaomi Yeelight Smart LED Bulb Colorful ($17)
The Xiaomi Mijia Smart Home Multifunctional BLE Gateway works like a wireless router for all Xiaomi smart home devices. Just like you need a wireless WiFi router to share the internet across your devices, you also need this Gateway to connect and run commands across connected devices. However, not all smart home devices need a gateway. The Yeelight smart lights for instance don't need the gateway to work. The window/door sensors, body sensors won't work by themselves. They need to connect to a central gateway to send data signals.
Smart home standards: Bluetooth, Zigbee and WiFi
When you are going out to shop for smart home Tech, I should warn you of potentially confusing and misleading technologies and standards. On the platter of standards and protocols is Bluetooth, Zigbee and WiFi. Each vendor supports one or a combination of these, but as general rule of thumb, stick to one vendor such as Xiaomi or Wyze or Philips. Also generally prefer WiFi-supported versions of devices that are also compatible with either Apple's Homekit or Amazon Alexa or Google Assistant for voice commands support. If that's not the case, then be prepared to fully commit to one single vendor for a better and seamless experience.
Xiaomi Mijia Smart Home Multifunctional BLE Gateway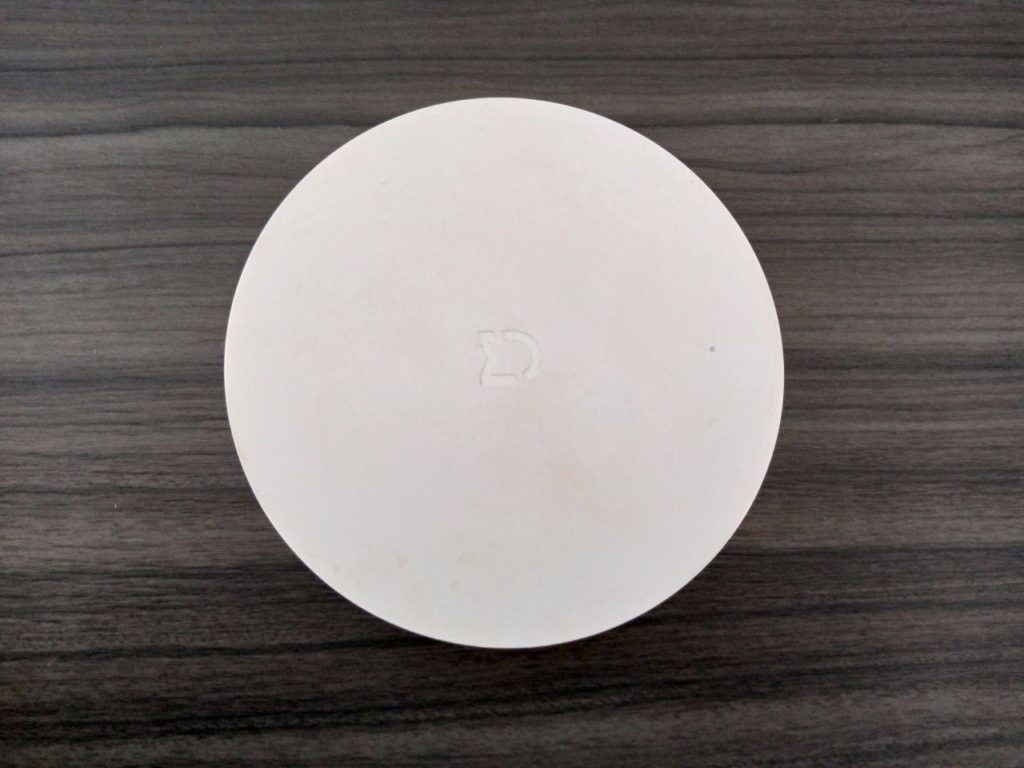 If you are going to invest in building a Smart home using the Xiaomi ecosystem of devices, then start here. The Xiaomi Mijia 3 gateway doesn't do anything by itself. Instead it connects all your other Smart devices together and links to the internet via the Mi Home App.
Advertisement - Continue reading below
The Xiaomi Mijia 3 gateway supports WiFi 4, Zigbee 3.0 and Bluetooth 5.0. As you can tell, the Smart home industry is still heavily divided on what wireless Technology to use. Some devices only Support Zigbee while others support WiFi, so it's helpful to have a gateway that supports all the smart home wireless standards to increase chances of supporting a wide variety of devices.
Xiaomi Mijia Gateway 3 Specs
Brand: Xiaomi Mijia
Product Model No.: ZNDMWG03LM
Rated input: 5V == 1A
Product size: Medium 90 x 25mm
Operating humidity: 0% -95% RH, non-condensing
Support system: Android 5.0 or ios 12.0 and above
Number of sub-devices:32
Working temperature: -5 ° C ~ 50 ° C
Wireless connection: Wi-Fi IEEE 802.11b/g/n 2.4GHz, Zigbee 3.0, Bluetooth 5.0
The first thing you want to do is download the Mi Home App from Android and iOS stores and then connect the gateway to your WiFi router. Note that at this time only WiFi 4 on 2.4Ghz is supported, so it's important that your router supports the 2.4GHz band, otherwise it won't connect. The Mijia gateway 3 can connect upto 30 devices.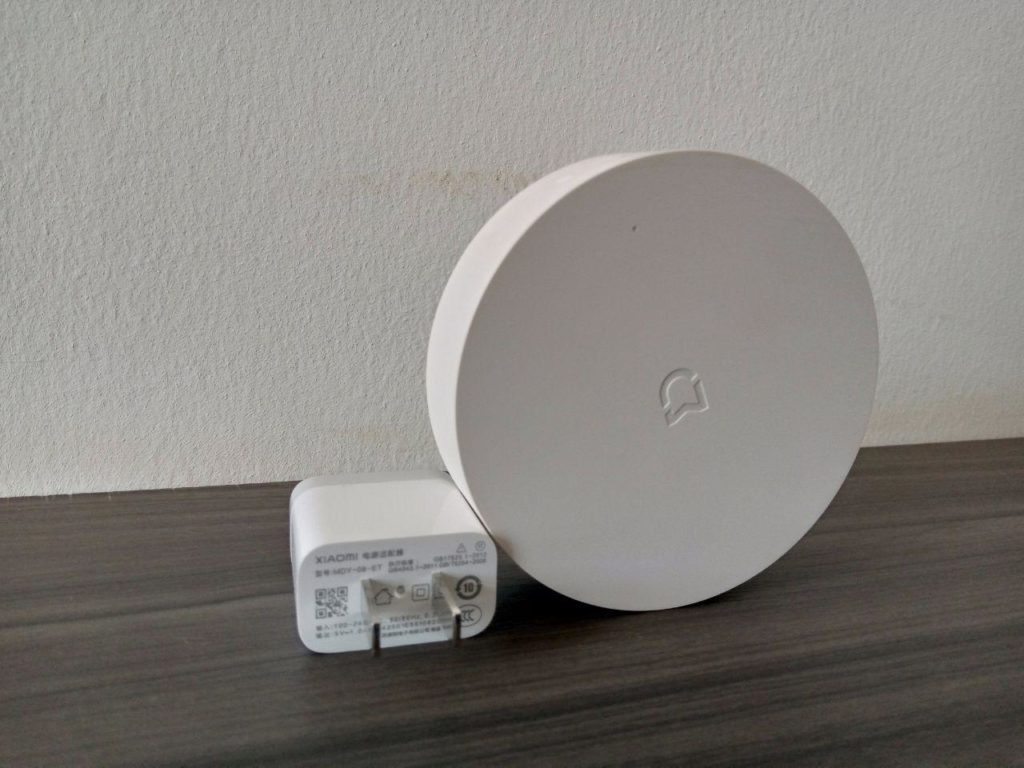 Xiaomi Mijia vs Aqara Gateway: If you are going to shop for a Xiaomi gateway, you'll get confused about two brands; Mijia and Aqara Gateway and sometime referred to as Hub. Both of them are Xiaomi subsidiaries but with different features and for different markets. Generally speaking Aqara has wide support of devices, is more targeted towards U.S and European markets and supports Apple's Home Kit while Mijia is more targeted towards Chinese consumers. Ideally, I should have got the Aqara gateway, but given I was shopping from Aliexpress, they only had Chinese version. Read more here. Consequently I had to set the server location to China while setting up the Mijia devices before they could work.
I bought the chinese version of the Xiaomi Mijia Gateway at $23 on Aliexpress. If you are looking for the international version, then you should get the Aqara Gateway from Amazon US ($45) and UK(54 pounds).
Xiaomi Yeelight Smart LED Bulb Colorful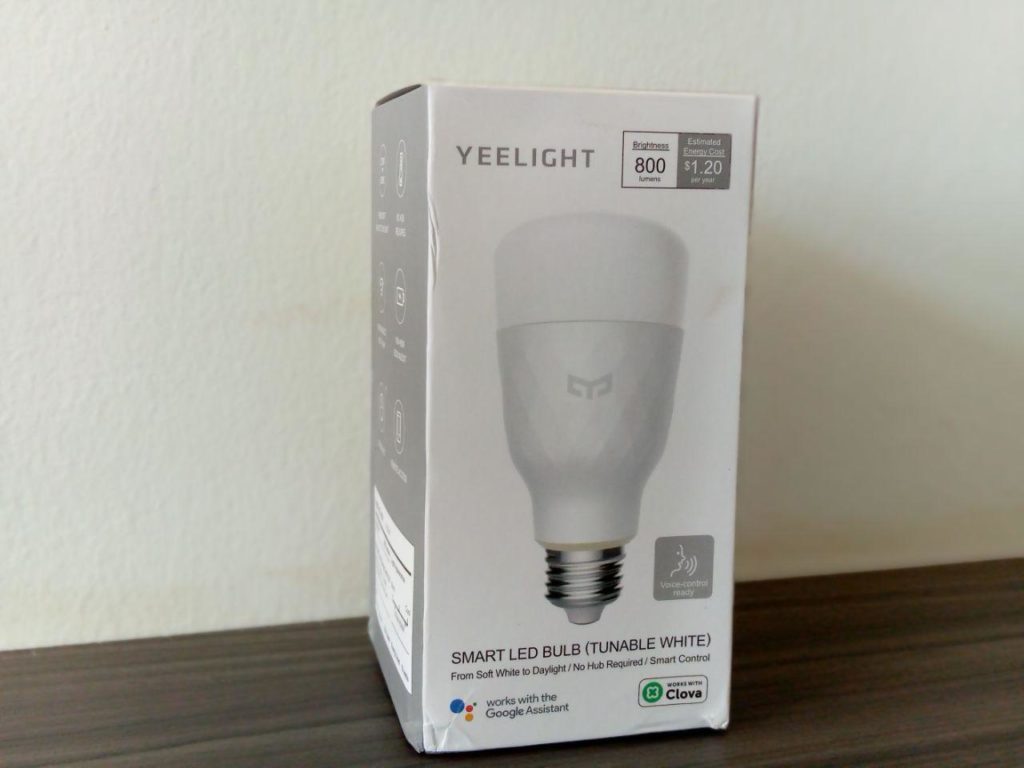 If you are looking to test the smart home waters without committing too much in this unknown, then I would recommend getting yourself the Xiaomi Yeelight smart LED bulb. Why it is an easier route is because it doesn't need a Hub or Gateway such as the Mijia or Aqara hub I have just discussed to work. And you can just use it as a regular light bulb without all the bells and whistles of smart home such as automation and voice controls.
The Yeelight comes in two versions; the colored one and the white version. The colored one has over 1 million colors you can change to via smartphone App while the white version just has white light. We have already done a thorough review of the Yeelight smart bulb. Summarily, you can control the bulb via the usual ordinary on/off switch or via the Yeelight App, Mi Home app or using Google voice assistant. The light supports schedules and a timer, so you can program it to turn on/off at your preferred times. I actually have one as a security light turning on at 7:00 pm at sunset and then off in the morning at 7:00 am at sunrise.
Advertisement - Continue reading below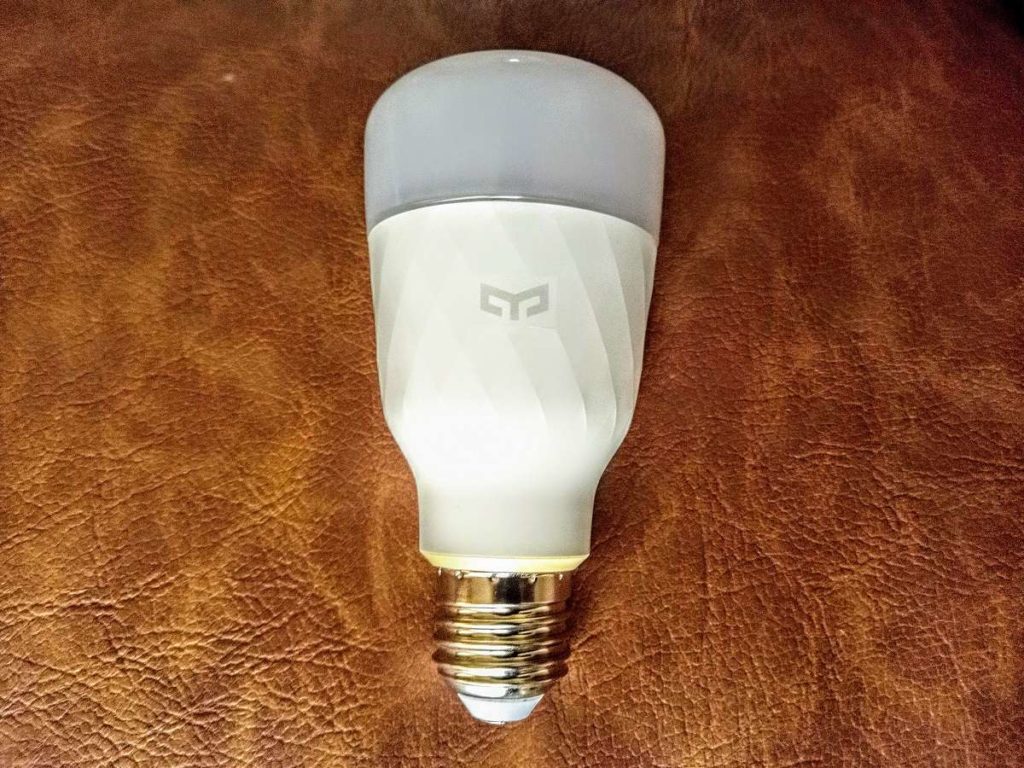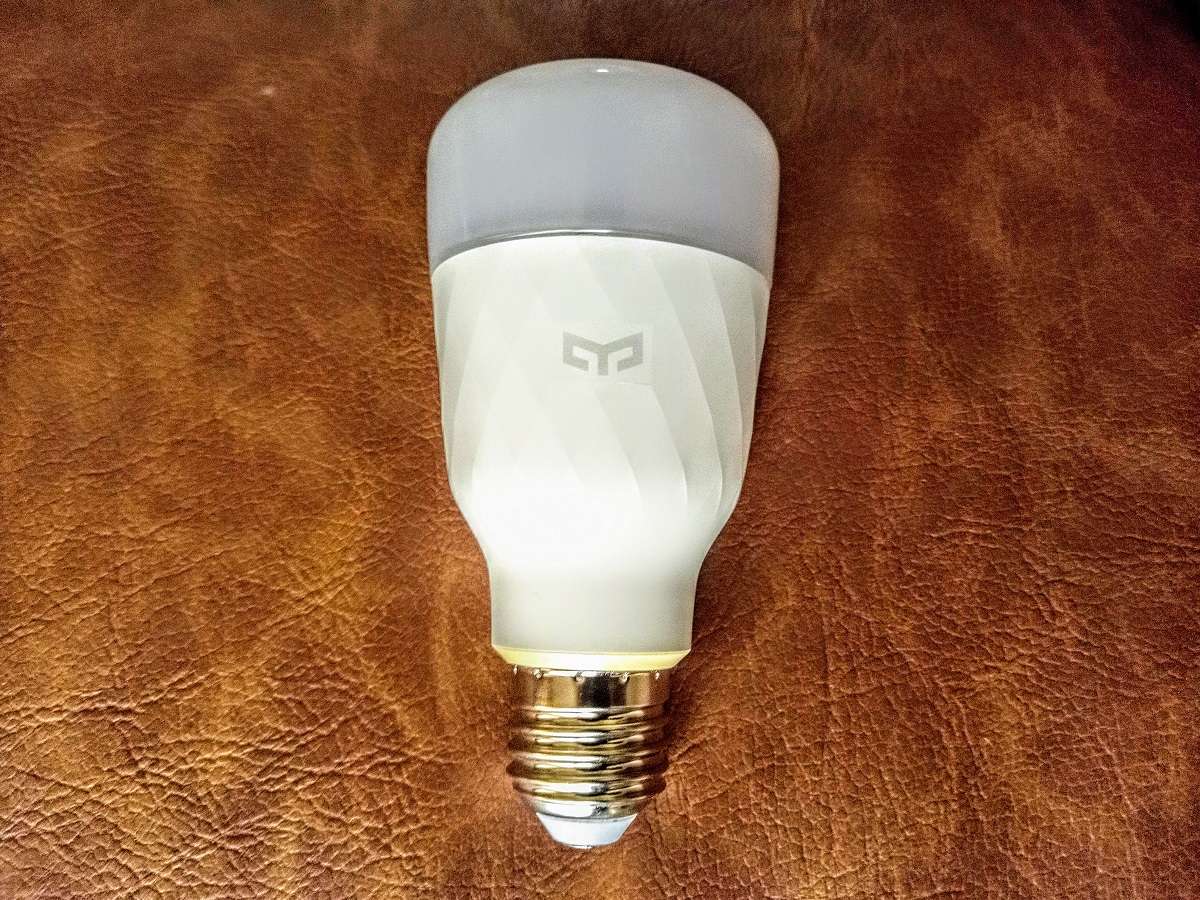 If you want fancy automation features such as turning on the bulb when you enter the bathroom or passing through corridor for instance, then this is where the Mijia Gateway/Aqara Hub comes in. With a combination of door/window sensor and Body motion sensor, the bedroom and bathroom Yeelight can automatically be turned on when you enter the room and off when you leave. All this is done via the Mi home app through automation "scenes". We shall talk about these in subsequent posts.
Read more: Control your lights with your phone: Yeelight Smart LED Bulb (Tunable White) Review
I bought the Yeelight white at $15 and the colored one at $17 from Aliexpress. Comparatively, you can purchase the Yeelight on Amazon at $17 or Philips Hue set (3 lights, hub, smart button) at $100 on Amazon.
AQara Smart Window Door Sensor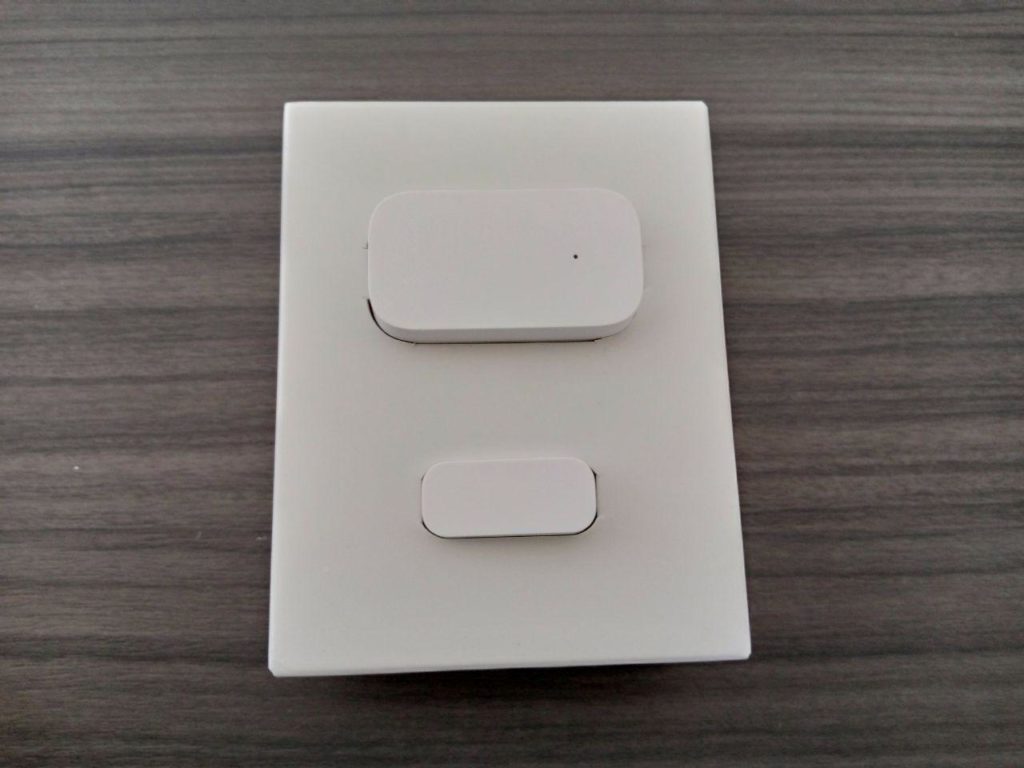 If you really want to start making serious sense of the smart home experience, then you need a couple of sensors. These sensors simply pick data signals from the environment and then send feedback to a central hub which can be setup to perform certain tasks accordingly such as switching on/off lights, turning up the lights, turning up the thermostat, recording video on smart camera etc.
The Aqara smart window/door sensor is a great starter sensor to have. I have two of these and I basically use them to control lights in the bedroom and bathroom. With the Mi Home App, I setup an automation "scene" to turn on the bedroom Yeelight bulb when the door is opened and then turn off the lights when the door is closed. This way I don't have to manually turn on the lights via switch. The Aqara smart windows/door sensor simply detects when the door opens and shuts and I set up automation scenes for each action. It communicates with the Gateway/Hub via Zigbee wireless connection.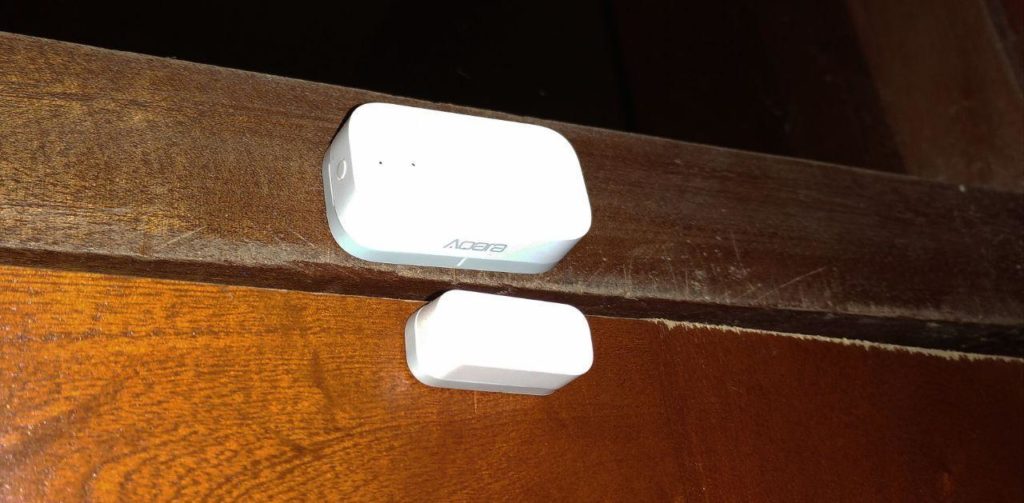 The sensor powered by an internal removable battery that lasts at least 2 years due to its low energy consumption. No special installation is required, just use paste to stick it to a surface.
The Aqara smart windows/door sensor costs about $11 on Aliexpress or about $16 on Amazon.
Aqara Body and Light Intensity Sensor
Another good sensor you should definitely have in your Smart home setup is the Aqara Body and Light intensity sensor. This sensor will detect human body movements using across 170 degrees angle. Aqara Motion Sensor adopts Japanese infrared sensor to detect human motion through heat and US Polyolefin Fresnel lens for high precision detection.
Advertisement - Continue reading below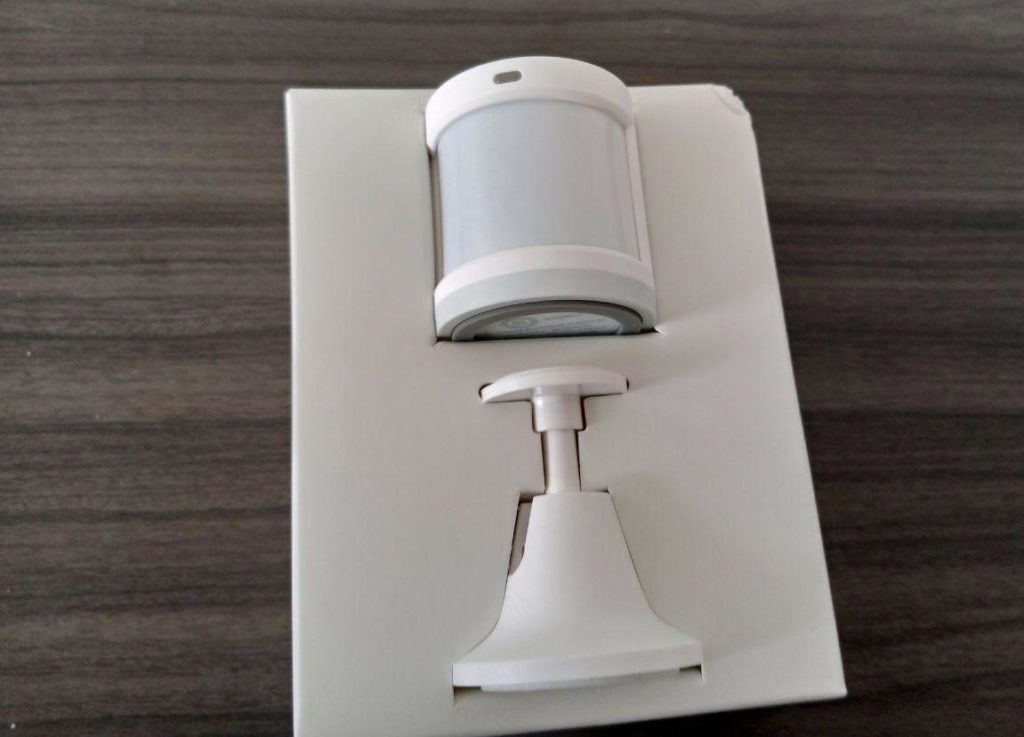 The motion sensor comes with a sensor stand that you can mount anyway. You can rotate it 360 degrees around the vertical axis and 90 degrees downwards.
This sensor is also able to detect light illuminance and provide smart lightning information. You can use it to tell if a room is dark, dim or brightly lit and then perform certain actions based on that information. For instance you can create an automation scene that turns up the Yeelight bulb lights when the room is dark.
Personally I use the Aqara body sensor to turn on the Yeelight bedroom light when somebody moves into the room. Also I set it to turn on the corridor lights when someone is passing through.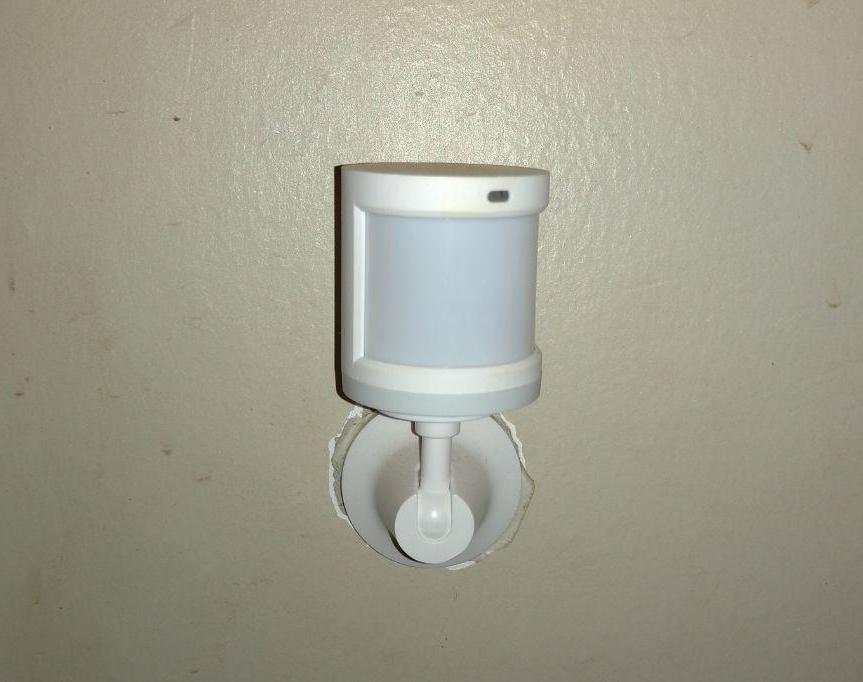 The sensor powered by an internal removable battery that lasts at least 2 years due to its low energy consumption. No special installation is required, just use paste to stick it to a surface.
Xiaomi says it has 15ms response time, but unfortunately according to my tests, I found it really wanting. The response times were really slow for me.
The Aqara body and light intensity sensor connects to the Gateway/Hub via Zigbee. This sensor costs $15 on Aliexpress and $19 on Amazon.
Xiaomi Mijia Smart Socket/Plug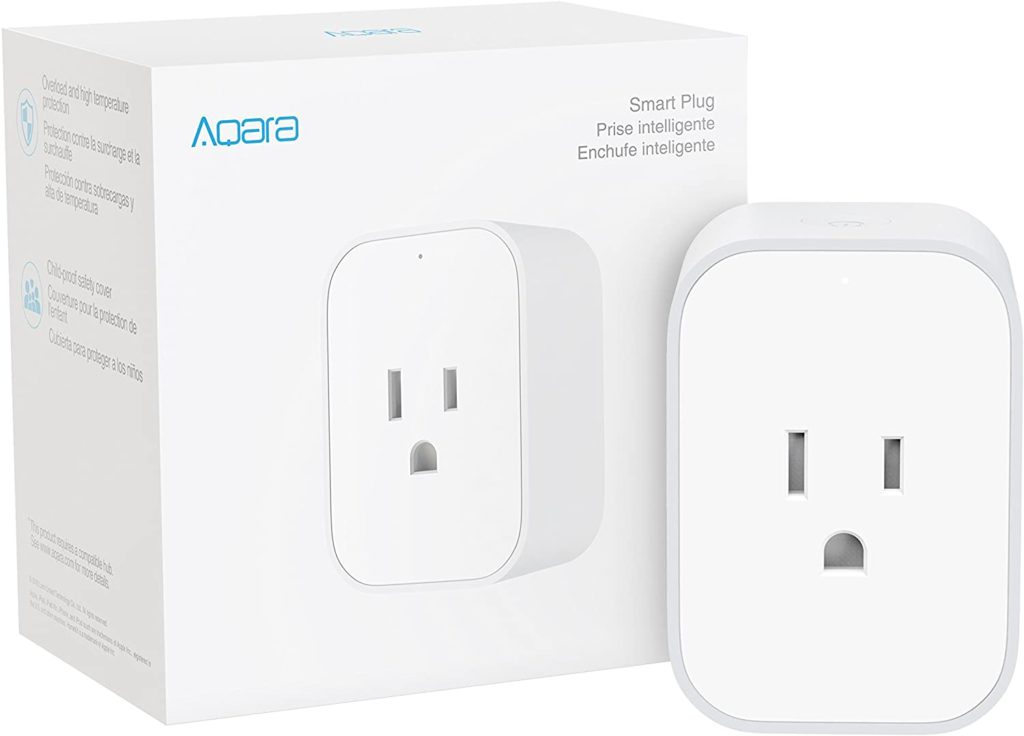 To top it all up, you probably want to have the Xiaomi Mijia Smart Socket or the Aqara Smart plug(I suggest you go with this instead). The Smart socket or Plug lets you remotely control lights, fans, and other ordinary appliances from your smartphone.
With this plug, you can also create schedules, timer and automation scenes using the Mi Home App or Aqara Home App if you have the Mijia version to help you automate daily routines around the house.
Advertisement - Continue reading below
Depending on the version, you can also monitor the power consumption of connected appliances to help you save more energy.
I didn't purchase any of this because I couldn't find one that has a UK plug which is what we use in Uganda, so I skipped it. However, if you live in China or the U.S, they definitely have compatible plugs.
The smart socket needs the Mijia Gateway or Aqara Hub depending on what you've gone for to work. This is in order to enable the automation for switching on/off appliances, settings schedules and timers.
The Mijia smart socket is about $10 on Aliexpress while the Aqara smart plug costs about $23 on Amazon.
Final word
I have been living in a "smart home" for over two months now here in Kampala. Liquid home unlimited internet has been my primary driver despite its issues. Generally the experience hasn't been noticeably groundbreaking for the most part. Some of the automation doesn't really work sometimes such as automatically turning on lights when motion is detected. The benefits of investing in all these gear never mind setting up don't really outweigh the costs yet. However, it's likely to change as the Tech gets improved. For instance having home appliances and lights that automatically turn on/off without your intervention could save you on your power bill. For now, if you are quite adventurous and don't mind spending at least $200, then dive in.
Feature image: Pixabay