Sometimes you want to factory reset your Philips Hue bulb for a number of reasons. Maybe you're reselling your bulbs or giving them out to a family member or maybe you want to set up your smart home afresh. Whatever the reason, factory resetting your Philips Hue lights in most cases requires a Hue bridge. If you're like me, I bought my Philips Hue lights without the bridge.
If you get the Bluetooth compatible Hue lights, you don't need the Hue bridge. You can control your lights using the Philips Hue Bluetooth App(it's different from the main Philips Hue App which requires a bridge). You can tell if your Hue lights are Bluetooth compatible by checking if there's a Bluetooth logo printed on the box.
Advertisement - Continue reading below
Related post: How to update Philips hue bulb without bridge
So if you have the Bluetooth-compatible Hue lights that you have set up with the Philips Hue Bluetooth(Hue BT) App as I described in this post, then you can factory reset your Hue lights without the bridge. To do that, make sure your lights are turned on.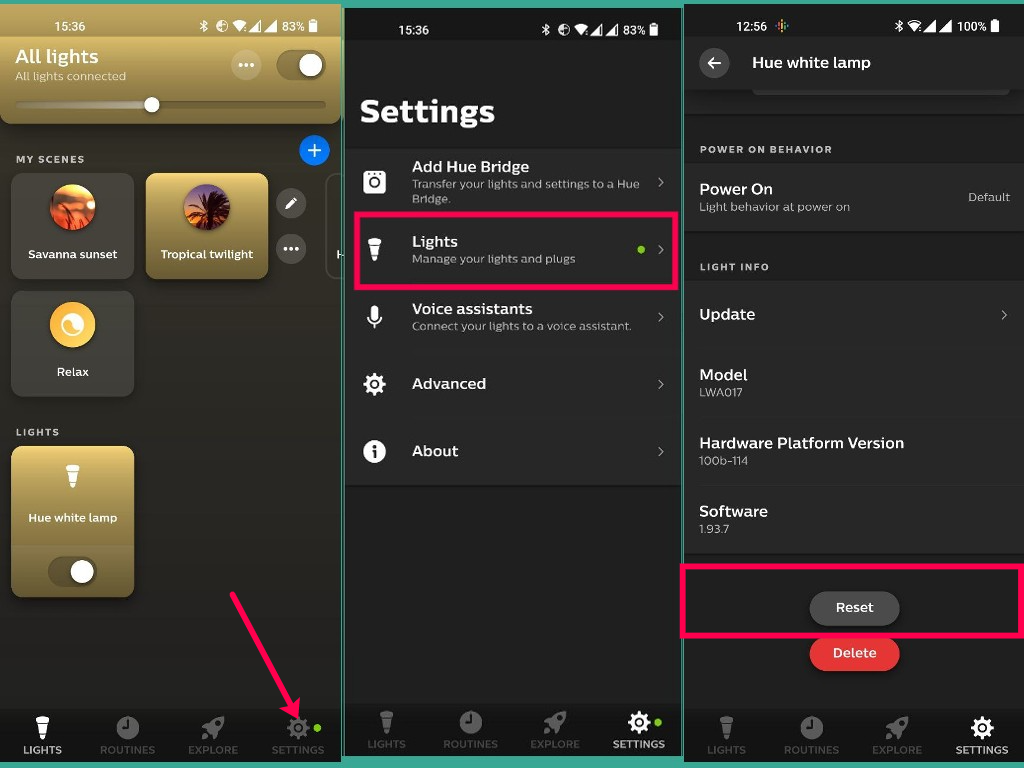 Now open the Hue BT App, go to Settings, select Lights, select your bulb of choice. It'll open a screen with your Hue light model details and firmware version. Scroll down until you see the Reset button. Tap on it. You'll be asked if you wish to return this lamp back to factory settings. Tap on Reset. The light will flicker or turn on/off temporarily. And that's it.
You might be taken to the first screen where you can set up your Hue lights afresh as I described in this post.