Do you smell that? It's tech savvy-ness in the air. The year has just begun, goals and resolutions have been set. Did you plan to buy your first smartphone this year? Is it for a friend who has been using feature phones and you need to set them up for the smartphone life? Here are the cheapest smartphones in Uganda for first time smartphone buyers, cost-conscious handset hunters and those that just need a basic smartphone.
Related: 5 proven ways to buy a smartphone cheaply in Uganda
Advertisement - Continue reading below
The devices on this list won't replace your mid-range or flagship device any day. Their specs are basic and blunt especially for people who have explored the smartphone world. However, for the uninitiated, the specs are ahead of the feature phones and will bring a bit of excitement. We have compiled a list of devices that deliver basic smartphone experience for the least price. There were lots of budget smartphones, but we narrowed our list down to the cheapest five with reasonable specs:
Why these five? Well, these are some of the cheapest smartphones with a reasonable specs in Uganda right now. We also think they're the phones you're most likely to see on display in your local phone store. So without further ado, let's break down some of the cheapest smartphones in Uganda right now.
Cheapest smartphones on Uganda
MTN Fero A4001
PRICE: UGX 129,000
WHERE TO BUY: MTN Shops around Kampala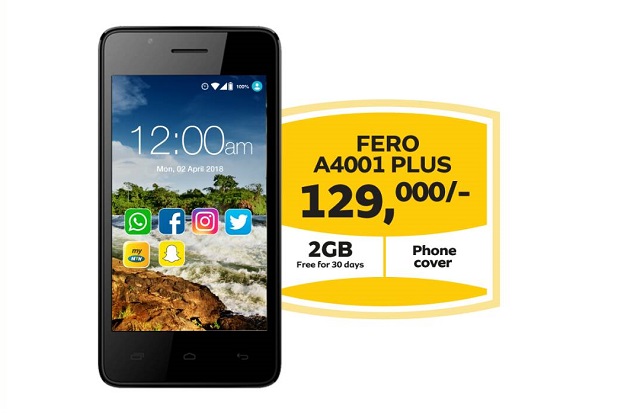 Key Specs
Network: 2G and 3G
Operating System: Android 6.0, Marshmallow
Processor / GPU: 1.3 GHz Quad Core Cortex A53 / Mali
Display / Resolution: 5.0 Inches / 854 x 480 pixel
RAM: 512 MB
Internal / External Memory:8 GB / Expandable by up to 32 GB
Camera: Back / Rear (2 MP), Front (VGA)
Battery Capacity: 1300 mAh Li-Ion
Sensors: Accelerometer,Proximity, Light, Compass
Related: List of phones you can buy from MTN Uganda and their prices
Advertisement - Continue reading below
Itel A14
PRICE: UGX 160,000
WHERE TO BUY: Jumia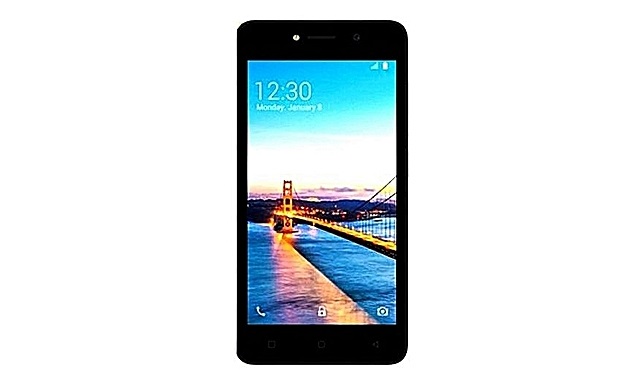 Key Specs
Display: 4.0" screen
Memory: 8GB HDD, 512MB RAM
Camera: Back 2 MP, Front 0.3 MP
Operating System: Android 8.1 ( GO edition)
Processor: Mediatek 6572
Battery: 1500mAh
MTN KaFit
PRICE: UGX 165,000
WHERE TO BUY: MTN shops and Jumia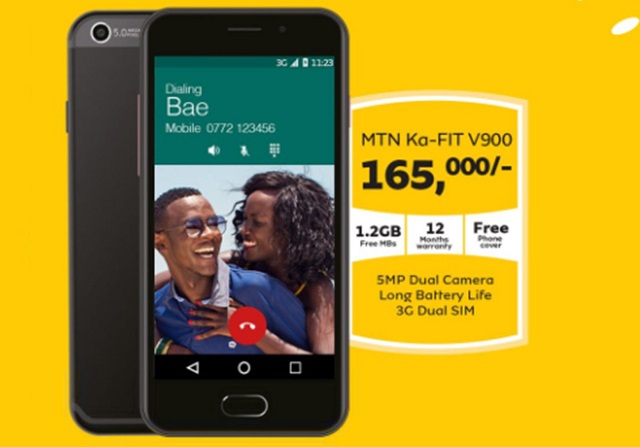 Related: MTN Ka-Fit is a duo-SIM smartphone made just for you
Key Specs
Display: 5.00-inch
Processor: 1.1 GHz quad-core
Front Camera: 2-megapixel
RAM: 1 GB
OS: Android 5.0
Storage: 3 GB
Rear Camera: 5-megapixel
Battery Capacity: 2200mAh
My First 4G Smartphone
PRICE: UGX 200,000
Advertisement - Continue reading below
WHERE TO BUY: Airtel Uganda shops and Jumia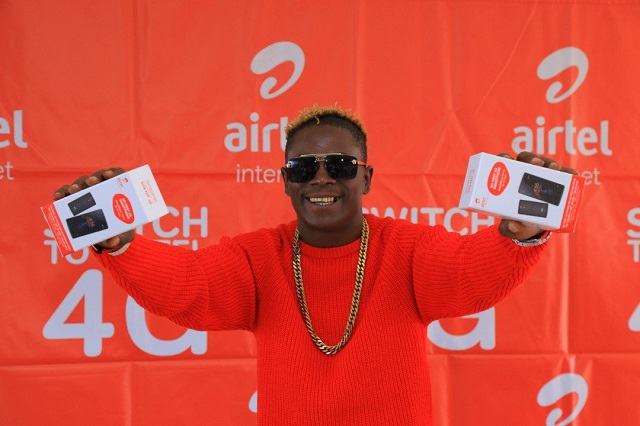 Key Specs
SIM Count: Dual SIM Dual , SIM 1 locked to Airtel
Storage: ROM+RAM: 8GB+1GB
Screen: Size: 4.5" Inch
Camera: 2MP + 5MP
Battery: 1800MAh
Accessories: one battery, one USB charger, one USB cable (micro 5pin) and one headset (3.5mm)
Bonus: Free 4G SIM card, Free 5GB per month for 3 months (15GB in total), 1-year warranty, Dial *175*9# to activate the free data offer.
Itel A11
PRICE: UGX 190,000
WHERE TO BUY: Jumia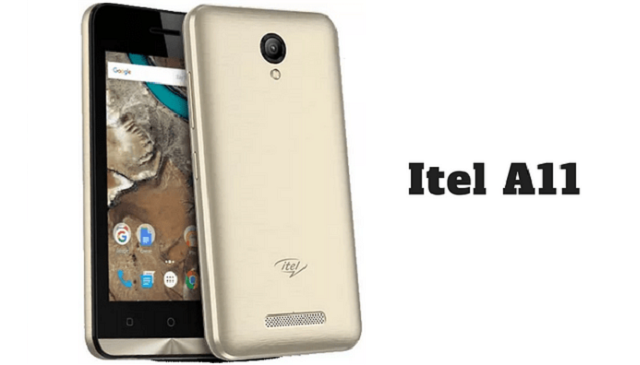 Key Specs
Display: 4.0 Inches
Memory: 8GB ROM
Camera: Back / Rear (2 MP), Front (0.3 MP)
OS: Android 6.0, Marshmallow
Processor: GPU: 1.2 GHz Quad Core
Battery Capacity: 1500 mAh Li-Ion