It is 2019 and we are on the brink of the advent of 5G, which means 4G really is gaining traction in many regions. See, 4G phones are all over the place now and you would be hard pressed to purchase any modern device at any price-point that doesn't support 4G.
We know the next big thing in mobile technology is 4G LTE. This mobile data standard is 5 times faster than 3G and twice as fast at 3G+. That means the experience of using your smartphone will seem like your phone is faster than you. For more on 4G LTE, simply see this breakdown of 4G on Dignited Answers.
Advertisement - Continue reading below
Now before you check for 4G LTE compatibility on your smartphone, you need a network that supports the fast mobile network. In Uganda, 4 mobile networks support 4G LTE and they include MTN Uganda, Vodafone, Smile and Africell. Smart telecom also claims to have 4G, but we have not confirmed that yet.
---
Read More: Here are the 5G smartphones you can buy in 2019
---
With 4G mobile networks in mind, it's easy to know if your smartphone supports the standard. On Android smartphones, go to settings > Network settings > mobile network. It should give you a dropdown menu of mobile standards such as 2G, 3G or LTE (4G). If you don't see 4G or LTE, then your smartphone doesn't support the standard. On the iPhone, go to Settings > General > cellular > Enable 4G LTE.
On Windows Phone, go to Settings > Celluar + Sim > Highest connection speed and check if LTE is part of the options.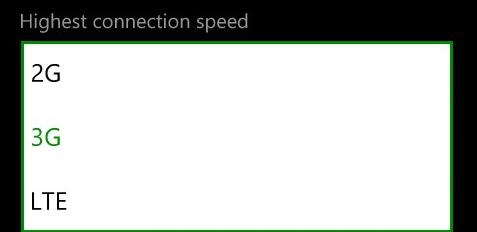 Once you've selected LTE and you've on a 4G network, the "LTE" symbol will appear on the phone status bar replacing either "3G", "H" or "2G" symbols.
Check the specifications for your phone.
GSM Arena lists out the various LTE bands that the Samsung Galaxy E7 can support. As per these specifications, the E7 can support LTE in the 1800 and 2300Mhz bands currently used by operators like Aircel, Airtel, Vodafone and Idea to provide 4G services in India.
Advertisement - Continue reading below
To upgrade from 2/3G to 4G LTE, you'll need replace your existing Simcard with a new 4G LTE card from your mobile network. Africell Uganda is giving away 250MB of free data for users who upgrade to 4G LTE according to Techjaja. Unfortunately, both MTN and Vodafone Uganda are not incentivising their customers to upgrade to faster speeds.
So there you have; how to know if your smartphone or mobile network supports 4G LTE in Uganda.