Alcatel isn't known for pushing high-end smartphones the way that the likes of Apple, HTC, Samsung do. They majorly produce feature phones (Katochis), entry-level and mid-range phones which are usually sold through partnership with select mobile telecom networks.
Alcatel Mobile Phones is a phone brand that's a result of a joint venture between Alcatel-Lucent of France, a telecom equipment vendor and TCL Communication of China. It's a French-Chinese phone company which is becoming quite common nowadays.
Advertisement - Continue reading below
MTN Uganda and Jumia Uganda have the largest catalog of Alcatel phones currently although Africell Uganda also has a handful. Now between MTN and Jumia, buying your device from either of the two has pros and cons. Buying a phone from MTN shops for instance means you might also get some data to go along with your new device.
The Alcatel Pop C5 for instance from MTN Uganda priced at Ugx 265,000 comes with a cool 500MB. But the device might be locked to the MTN network which will require you to unlock it if you switch providers. This is where buying a smartphone from an independent vendor such as Jumia might come in handy. Devices at the online store are unlocked giving you the liberty to use them on whichever network you wish. In otherwords you are buying some freedom from independent retailers.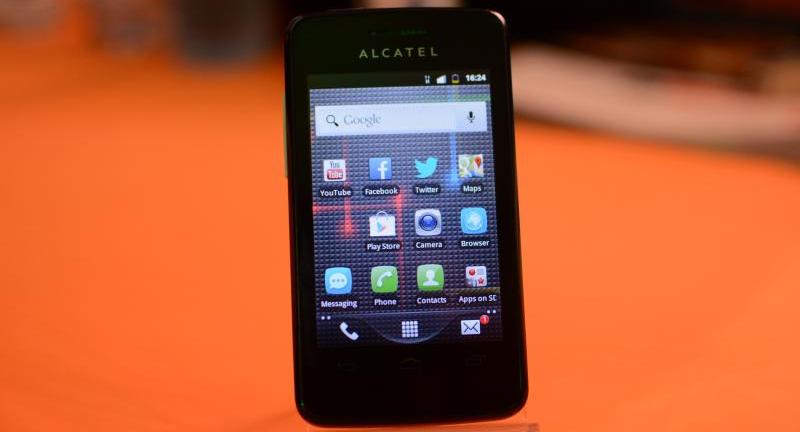 Generally speaking, we find better phone deals with MTN Uganda shops although Jumia gives you more options. Here's a complete list of Alcatel smartphone prices right now in Uganda.
MTN Uganda Alcatel smartphone prices
Alcatel Idol Alpha priced at Ugx 1,050,000
Advertisement - Continue reading below
Alcatel OT 6012-Idol Mini priced at Ugx 370,000
Alcatel Pop C5 priced at Ugx 265,000
Alcatel Pop D1 priced at Ugx 160,000
Alcatel OT 1040D priced at Ugx 45,000
Africell Uganda Alcatel smartphone prices
Alcatel Pixi 3 OT4009D priced at Ugx 149,000
Alcatel OT-1010 D priced at Ugx 30,000
Jumia Uganda Alcatel smartphones prices
Alcatel One Touch Idol Alpha 6032x priced at Ugx 695,000
Alcatel 6012D Idol Mini priced at Ugx 424,000
Advertisement - Continue reading below
Alcatel 7041D POP C7 priced at Ugx 413,500
Alcatel 5036D Pop C5 priced at Ugx 296,000
Alcatel 2007D priced at Ugx 108,000
Alcatel 1011D priced at Ugx 35,000
Alcatel smartphones are great for those of you looking for feature phone, low-end smartphones and mid-range devices. We are speaking 512MB to 1GB of RAM, 1.2GHz single or dual-core processors, 4-8GB of ROM, 3-4 Inch screen and not more than 1800mAh battery smartphones. If you have a brother or sister at secondary school or at Campus or maybe you want smartphone that doesn't do too much online stuff, this Alcatel phones are your choice.
This we leave out a great Alcatel phone you think deserves to be in the list? Let us know in the comments.