Yesterday, Google announced two major updates to its Android operating system: a change in the Android naming system (from dessert-based names to numbers only) and a rebranded Android logo. Change this big, coupled with previous announcements can only mean one thing: the arrival next version of the Android OS is nigh.
We already know that it would be officially called the 'Android 10' and not 'Android Q' as earlier planned. Google has also given users a peek of some of the features to expect but what the search engine giant has been mum about is the exact date/time that the Android 10 would roll out to users.
Advertisement - Continue reading below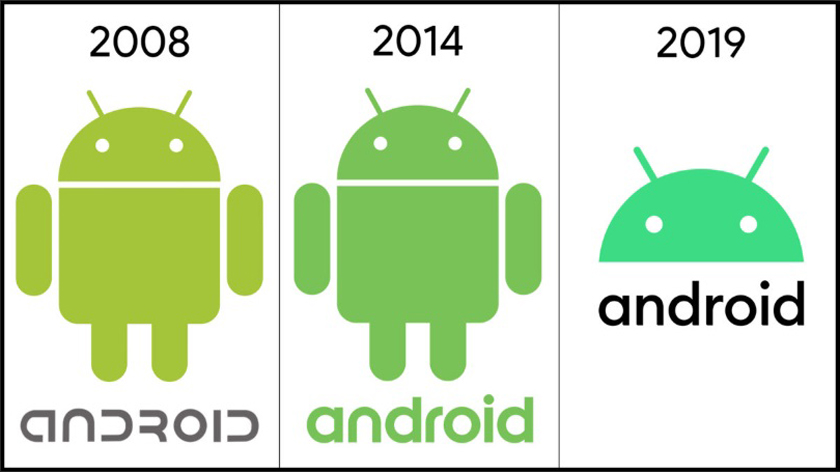 You (and the billion other Android users) might be oblivious of the Android 10 release date but we think we do know when Google will officially take wraps off it😎
Android 10 Release Date
It's definitely happening in Q3 2019
The previous three (3) versions of the Android OS (Nougat, Oreo, and Pie) were all released in August in the year they were announced — August 22, August 21, and August 6 respectively. These dates have passed in this year's calendar and there's no sign of Android 10 yet. The Android 10 will most likely not launch in August this year but will definitely still be launched in Q3 — just like previous versions. Here's how we know.
When Google announced the new changes it made to the Android logo, it pointed out that it would "officially start using the updated logo in the coming weeks with the final release of Android 10." Keyword: "In the coming weeks." We suspect that that would be in about a week or two, since that how long it usually takes the company to roll out the final version of its operating systems.
Additionally, the final Beta update of the Android 10 OS was released on August 7. And since Google usually releases the final Beta of its OS in the same quarter as the stable/official version, we are very positive that the Android 10 will roll out to smartphones by the end of Q3 2019 (i.e September).
Pre-Pixel 4 launch
Another indicator of a Q3 rollout of the Android 10 operating system is the proposed date of the Pixel 4. Typically, Google releases a new version of Android OS about a month before announcing its flagship Pixel smartphones. Since the Pixel 4 and Pixel 4 XL are rumoured for an October/November launch, it is expected that the Android 10 would be officially available in September.
Advertisement - Continue reading below
All signs point to the Android 10 being released in Q3 2019 (September, precisely), really, but there just seem to be no exact date announced yet by Google. If you use a Pixel smartphone, be on the lookout for a September rollout of the stable Android 10 OS on your smartphone.
OEM confirmations
Although Google is yet to roll out the official Android 10, some smartphone manufacturers (OEMs) have confirmed when some of their flagship devices would be getting the yet-to-be-released OS. This helps give a hint to when Google intends to make the stable version available to all users.
Majority of the OEMs we have seen so far have all pointed to a Q4 2019 rollout of the Android 10 OS to their devices, leaving us to believe that Google will launch the OS in September — since Pixel smartphones are always the first to get the updates. Other OEMs and non-Google smartphones usually get new OS updates a month after it rolls out to Pixel devices.
HMD Global (i.e. Nokia), for example, already released a timeline showing which of its devices would be getting the Android 10 OS and when. Xiaomi is another manufacturer that has confirmed that some of its smartphones would be getting the Android 10 update in Q4 2019.
There's no official confirmation of the exact Android 10 release date but all signs and hunts point to a September rollout of the OS. So… anticipate a new Android; it's closer than you think.😉