Google introduced the latest iteration of Android OS (the Android 9 Pie) in 2018 but what should you expect from the tenth version of the operating system? What would it be called? We know that, definitely, the Android 10 would be unveiled later this year (most likely in the last quarter) but what are the features that you as an Android user/fan should look forward to? What improvements and fixes would Google bring on board? Find out in the paragraphs and headers below.
But before that, if you haven't used the newest version of the OS, you might want to check out some of the amazing features of the Android 9 Pie OS and some of the devices that would be getting updated.
Advertisement - Continue reading below
Overview of the Android OS in 2019 (Expectations)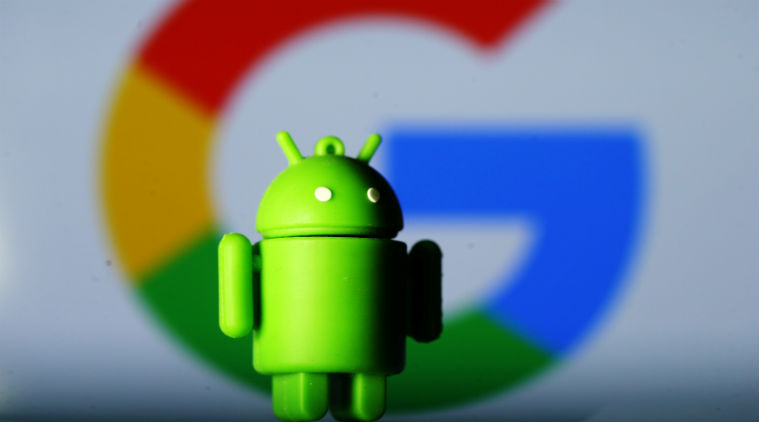 Just as it is with previous versions of Android, Google always brings on improvements to existing Android features as well as new features that are in line with technological developments and innovation in the smartphone ecosystem. That said, it might be too early to predict anything concerning the next Android OS given how Google is always tight-lipped about the operating system until its near official unveiling. However, according to several available information and rumours we've been able to garner from a number of sources, we can expect the following from Android in 2019.
What will the next Android OS be called?
The latest Android OS was named the Android P, and if Google's standard of naming each version of its operating system in alphabetical order is anything to go by, the next one will be called Android Q. And of course, it will also be named after a dessert. But what "Q-named" dessert will Google name the next Android after? Here are some options Google will most likely pick from:
Quesadilla
Quiche
Quinoa
Qurabiya
Quail
Qottab
Quaker Oats
Quesito
Quenelle
Quinoa Pudding
Expected features of the Android Q
As mentioned earlier, the Android Q will bring a lot of improvements and fixes to some old Android features as well as new exciting features. We, however, cannot categorically state if the OS will be largely skewed towards bringing improvements to old features or will be more focused on introducing new features to the Android platform. While nothing is certain or promised at the moment, the following are the expected features the upcoming Android Q is expected to being on board:
1. Dark Mode
To make all Android smartphones more gentle on the eye without the need for third-party apps, Google will be introducing a system-wide Dark mode with the Android Q update.
Reported by TechAdvisor, Dark Mode is a confirmed feature on the upcoming Android 10 as a product manager at Google by the name of Lukasz Zbylut confirmed the development;
"Dark mode is an approved Q feature. The Q team wants to ensure that all preloaded apps support dark mode natively. In order to ship dark mode successfully, we need all UI elements to be ideally themed dark by May 2019."

Advertisement - Continue reading below
2. Support for Foldable Phones
Foldable Phones are fast becoming a thing; every OEMs is making/wants to make one. Royole introduced the very first foldable smartphone in the world in 2018 and Samsung followed suit by announcing the Infinity Flex Display concept for its own foldable phone; it even showcased a prototype.
We are excited about the concept of foldable smartphones, so is Google. This is why the search engine giant has pledged support for phones with foldable designs on its next Android OS iteration to ensure that users enjoy better services as well as reduced battery consumption
3. Assisted Dialing
On the Android 10, your phone will be able to automatically detect the country code of number(s) you dial.
4. Enhanced Call Blocking
This is another new addition to the Android dialer which the Android Q will be bringing on board. The enhanced call blocking feature will automatically block private numbers as well as pay phone and unknown numbers from reaching you.
5. Emoji 12.0
Android Q will be coming with new emojis as well as updates to previous emoji sets and sequences on the Android platform. Expect to see emojis for a deaf person, a service animal vest, a parachute, yawning face, onion emoji, garlic, a kneeling person, waffle emoji, Hindu temple, Kite emoji, and an entirely interesting collection of new emojis. You can check out emojis to expect on
Emojipedi's page about Emoji 12.0
.
6. Pre-installed File Manager and Password protected folders
Google is reportedly working on a native/default file manager for the Android OS starting from the Android Q. This means all smartphones that will run the Android 10 OS will have the same file manager irrespective of their manufacturers. Also, users will also be able to password-protect folders directly from the file managers.
7. Enhanced Printer support
The Android 10 will now allow users easily hook up their devices with their printers using WiFi Direct.
8. Multi-Resume
This is one of the interesting features of the Android Q I'm looking forward to. Multi-resume isn't an entirely new feature but rather, an improvement of the split-screen feature that launched with the Android Nougat 7.0.
The difference, however, is that split-screen limits the scope of multitasking in that only one app can be active at a time when two apps are opened in a tab. Google will be fixing that limitation on the Android Q with the Multi-resume feature –which will allow two or more (for foldable phones) apps that are opened in a tab on the screen to run simultaneously.
Advertisement - Continue reading below
[With Multi-resume] All the apps will run simultaneously, independent of your interaction with the other opened app screens. This will enable the present generation to enjoy working with multiple apps on their smartphones, i.e., do multitasking.

appinventiv.com
9. 'Old App' Installation warning
On the upcoming Android Q, users will be delivered some sort of warning whenever they try to install an app that was specifically designed to work on Android Lollipop and/or older operating systems.
10. Desktop Experience
The Android Q will have an interface that would allow tablet owners use their devices like a PC. Reports have it that Google will structure this Android 10 feature to function similarly as Samsung's DeX feature which turns your smartphone into a full-blown computer.
When will the Android Q be released?
With the Android Q (Android 10), Google is expected to follow the typical release timeframe as adopted on previous OS versions. A Developer Preview build of the Android Q is expected to be available sometime in about 2 months (March 2019) while the Public Beta version would be rolled out between May and June.
The stable and official version of the Android Pie is expected to be rolled out first to Google's Pixels and Android One devices in August while other OEMs will release in subsequent months.
Will your phone get the Android Q update in 2019?
While we cannot categorically tell if your device will receive the Android Q update in 2019 or not, it is expected that if you own a pricey high-end flagship smartphone that was released at least 2 years ago, your manufacturer will most definitely push an OTA update to your device.
However, if you own a Pixel smartphone or a recent Android One device, it is certain that the Android 10 update will roll out to your phone this 2019.
That said, what feature of the Android Q (Android 10) are you most excited about? What improvements or addition would you love Google to introduce on the Android 10 OS in 2019?
Advertisement - Continue reading below