For most Ugandans, eating out is as simple as stopping by the nearest restaurant. That sometimes has unintended consequences such as terrible experience, unfair prices or just poor food. But if you are really up to some serious date or honeymoon or family dinner, then you probably want to look at available options before you spend your hard-earned money.
Enter Spotfinder. Another great online Ugandan travel and restaurant guide. According to their about us page, "Spofinder is a trusted business marketplace for people to list, discover, and inquire about unique and popular, travel destinations, eating places, vacation spots and much more around Uganda — online or from a mobile phone or tablet."
Advertisement - Continue reading below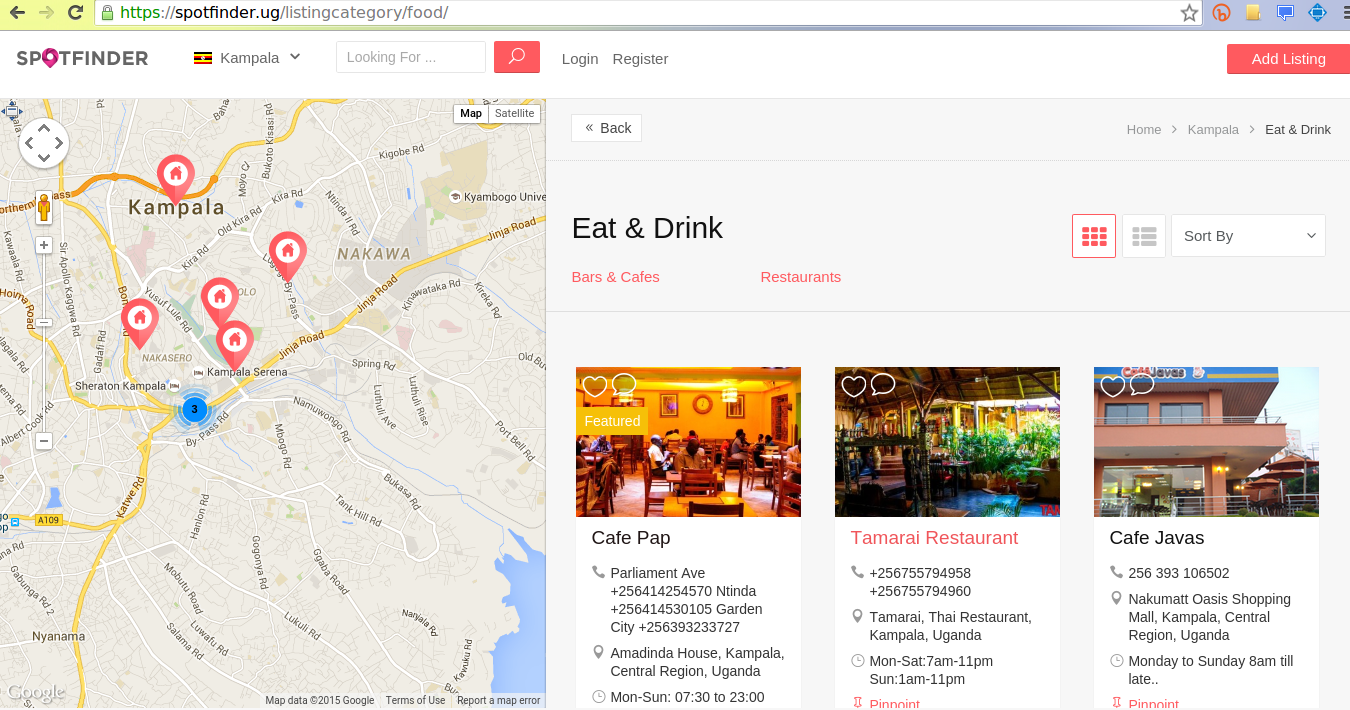 The website has a great design suited for a travel and eat-out guide. Particularly unique about Spotfinder are stunning images about travel destinations, hotels, resorts and restaurants that you wish to visit. The site also include a Google map to all the listings including contact info like phone numbers, email and website. Users can also leave reviews of destinations they've visited on the website while restaurant and hotel owners can create listings of their businesses for Free.
Spotfinder certainly isn't the only online travel and restaurant guide in Uganda. The site will compete against The Pearl guide, Guide2Uganda, Rocket Internet's Jovago, HotelLinks.ug, The Eye Magazine, Online food ordering site HelloFood itself among several others.