Many times, we make calls in the most uncomfortable locations with background noises and distractions. This can create a very poor user experience for parties involved. And since Apple has been trying to expand use cases for FaceTime, they have included a new way to reduce background noise while you're on a FaceTime call.
With the new iOS 15 update which was unveiled in April and rolled out to the public months later, FaceTime users can now block out background noises during calls. This is possible with a new Voice Isolation which does exactly what the name implies. The feature blocks out other noises and isolates the voice of the speaker to make it clearer.
Advertisement - Continue reading below
Voice Isolation is only supported on iPhones with an A12 Bionic processor and later, and that are running iOS 15 or later. The devices that fit into this category includes iPhone XR, iPhone XS and XS Max, iPhone 11, 11 Pro, and 11 Pro Max, iPhone SE (2020), iPhone 12, 12 mini, 12 Pro, and 12 Pro Max, iPhone 13, 13 mini, 13 Pro, and 13 Pro Max.
In this post, we'll take you through how to activate the Voice Isolation feature for FaceTime. Thereby making hearing your voice easier for the person on the other end of the call. Read through.
---
READ MORE: How to Create a FaceTime Call Link on iPhone (and Share With Android or PC Users).
---
Reduce Background Noise on Facetime With Voice Isolation
Open the Control Center on your iPhone during a FaceTime video or voice call. Or even when you open the FaceTime app.
Select the Mic Mode option.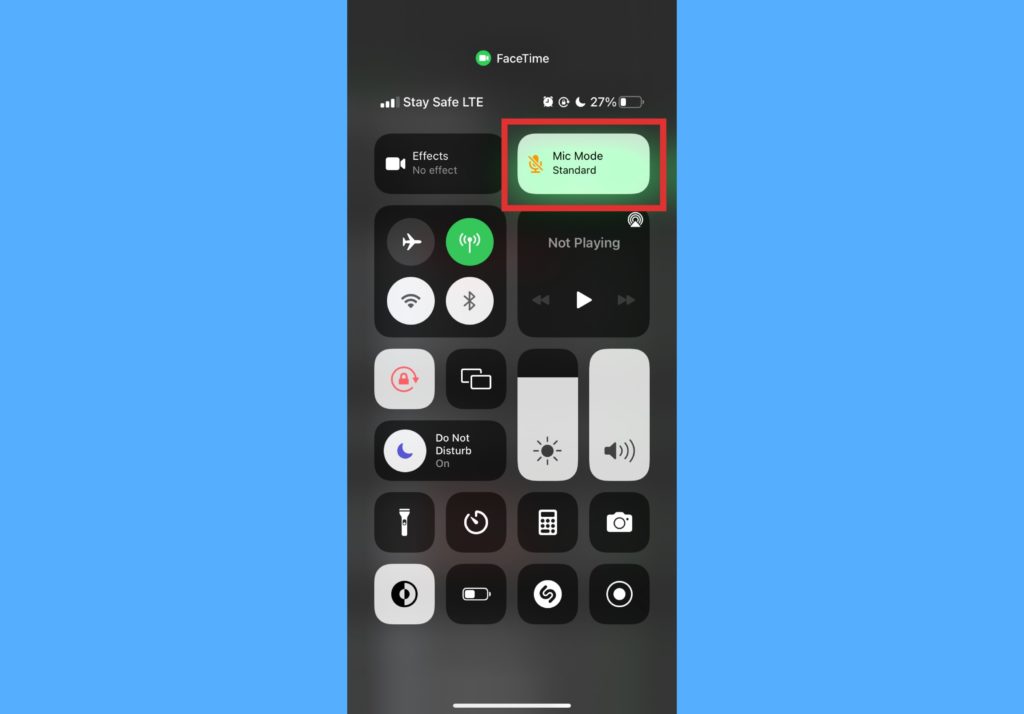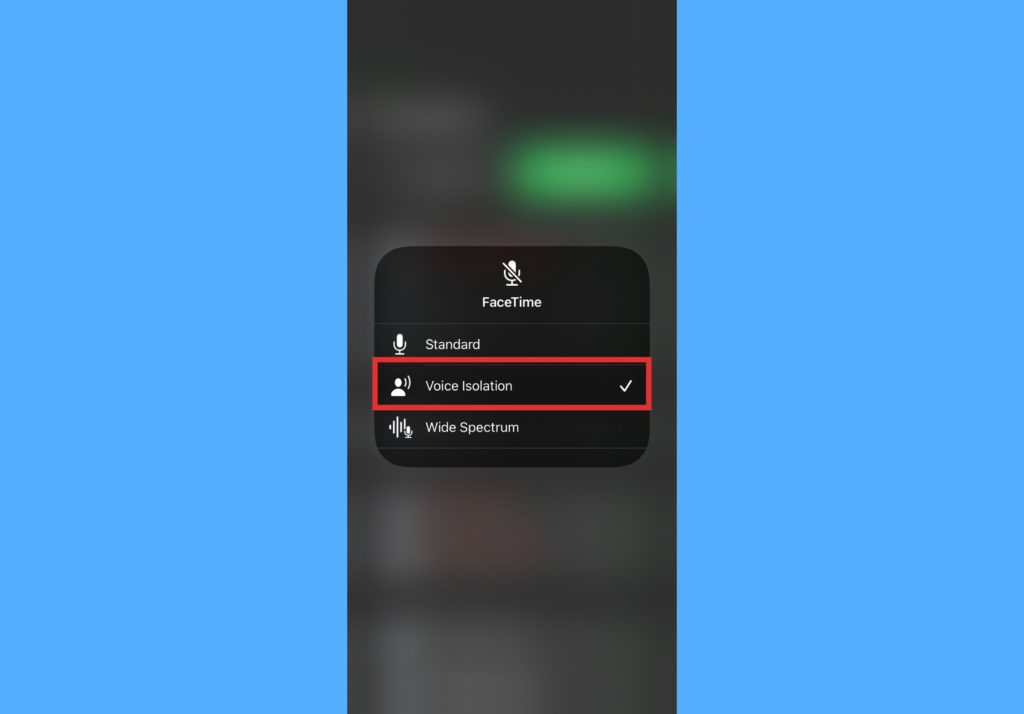 With Voice Isolation, your FaceTime (video and voice) calls should be a lot better and clearer. You can always change between all three modes – Standard, Voice Isolation, and Wide Spectrum during the call.
Asides Voice Isolation, there's Wide Spectrum. Wide Spectrum does the exact opposite of Voice Isolation. Instead of isolating your voice and blocking out background noises, it opens to pick them up. For example, when you're in the forest and want someone you're talking to to hear the birds chirp, Wide Spectrum is your go-to.
Let us know how much impact the Voice Isolation feature had to reduce background noise during your FaceTime call. If you still get stuck trying to activate it, please also let us know in the comments section.
Advertisement - Continue reading below