Sometimes you just want to talk only to your followers. Twitter recently created Twitter Circles, a new way to Tweet to a smaller crowd. With Twitter Circle, people now have the flexibility to choose who can see and engage with their content on a Tweet-by-Tweet basis. This makes it easier to have more intimate conversations and build closer connections with selected followers.
Twitter began testing Twitter Circle in May last year, and the response was overwhelmingly positive. So starting in late August, they made the highly-requested feature available to everyone on iOS, Android, and web apps globally.
Advertisement - Continue reading below
What is a Twitter Circle?
Twitter Circle is a lot like Instagram's "close friends" feature that lets you share your posts with a limited group of people. On Twitter, you can add up to 150 people to your Circle, even if they don't follow you.
The thought is that perhaps you don't need each of the companions, family, partners, outsiders, bots, and brand accounts that follow you on Twitter to see all that you post.
Before you post on Twitter, you'll now see an option to share your Tweet with either your circle or your full follower list
---
Related Articles:
---
How To create a Twitter Circle
It is important to note that you can only have one Twitter Circle of about 150 people max. These people may not necessarily have to be your followers. So let's see how to create one;
Open Twitter in a web browser and log in to your account.
Click More on the left side of the page to open the main menu.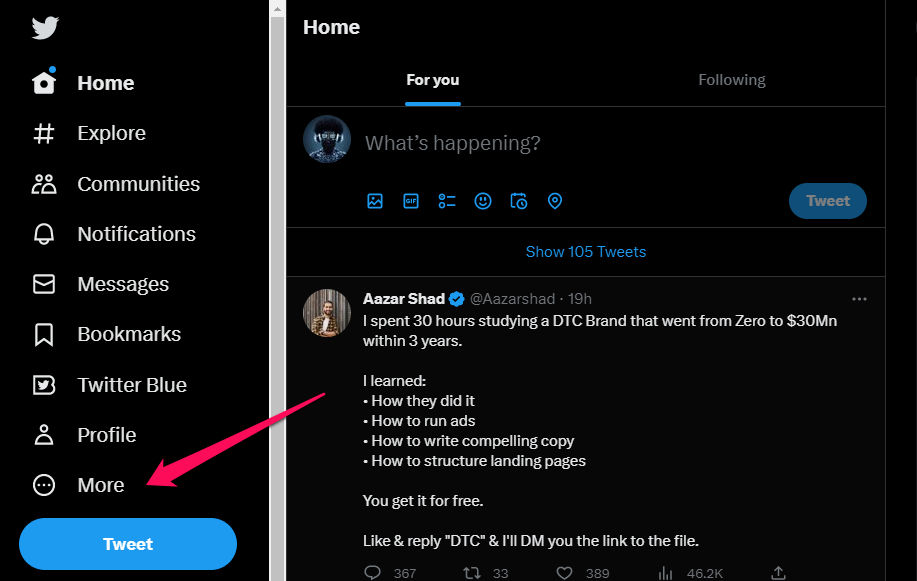 From the menu, choose Twitter Circle.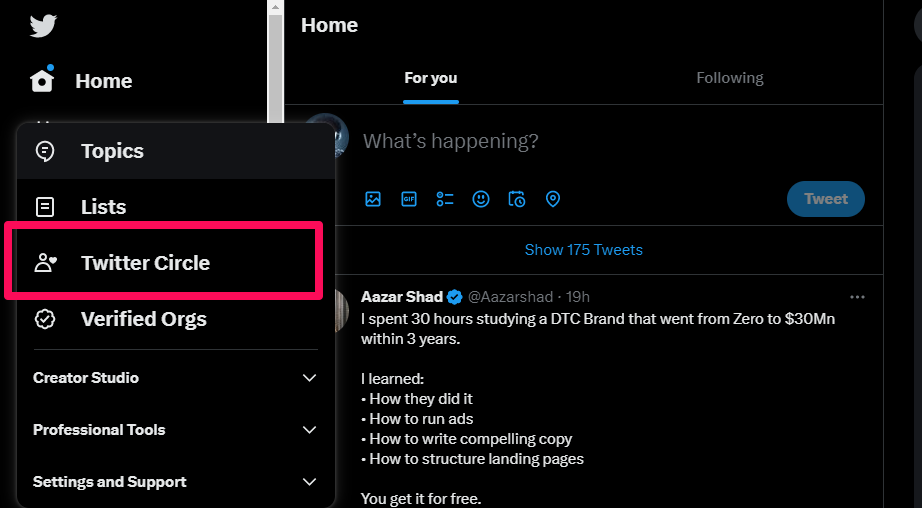 Switch to Recommended tab
Use the search bar to look up and select the users you want to include.
You can alternatively add from the list when you scroll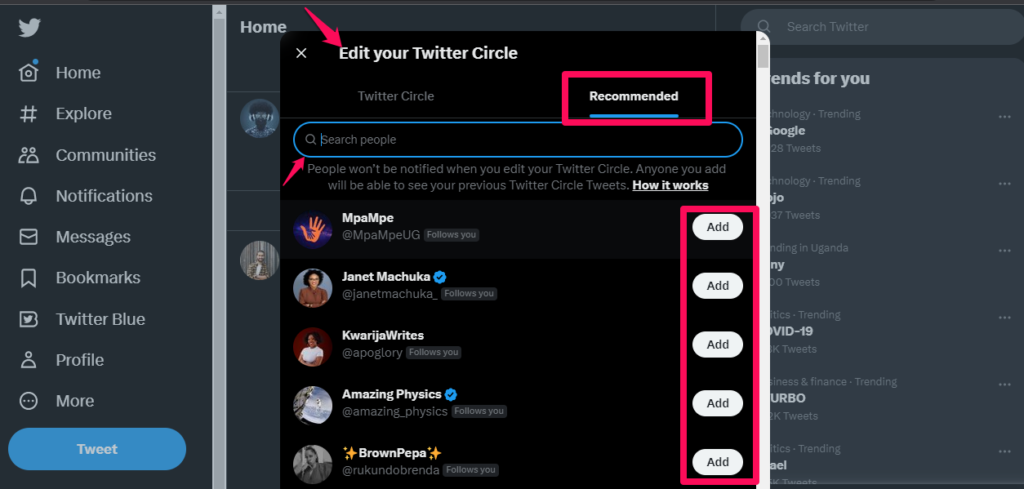 After setting up your circle, follow these steps to send a post to your Twitter close friends.
Advertisement - Continue reading below
Open the tweet composer.
Select Everyone to pull up the Choose Audience menu.
Select Twitter Circle.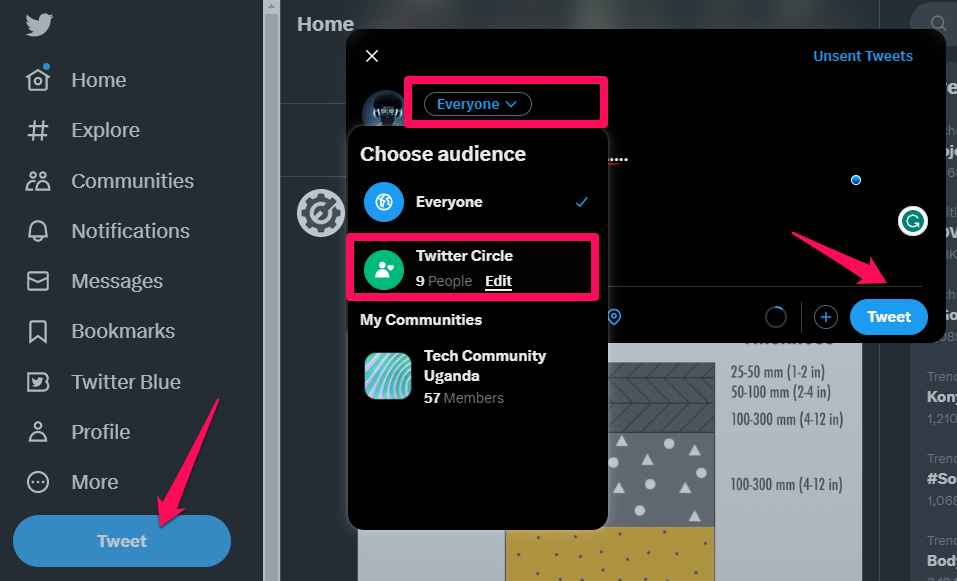 Write and share your tweet.
It is not so different from mobile versions. The setup is almost identical.
---
Related: How to Freely Add Two-Factor Authentication (2FA) on Twitter
---
Twitter Circle Vs Twitter Communities
A Twitter Circle refers to a group of people on Twitter who regularly interact with each other and share similar interests or opinions. These circles can form organically or be established by a user intentionally following and engaging with a specific group of people. Twitter Circles are typically smaller and more personal than Twitter Communities.
On the other hand, Twitter Communities are groups of users on Twitter who share a common interest, topic, or goal. These communities can be created by any Twitter user and allow members to share content, engage in conversations, and connect with others who share their interests. Twitter Communities can be public or private and can include a large number of members from around the world.
Conclusion
With Twitter Circles, you don't have to make every tweet visible to every reader anymore. You choose your own crowd and people who will get to see your tweets or only interested audience. Get to read more here. Do let us now in the comment section if you have found this article helpful.