Most iPhones announced usually come with a Pro version. Think of how great all of the features of an iPhone is, now the Pro version is all of these things, but on steroids. Apple has now released the iPhone 13 Pro and 13 Pro Max smartphones. And you're about to find out if it's worth the talk.
Apple released this alongside the iPhone 13 and iPhone 13 Mini in a virtual event that streamed on the 14th September 2021. They also announced new generations for the iPad, iPad Mini, Apple Watch, Apple Fitness+ and more features.
Advertisement - Continue reading below
In this post, we'll take you through the specifications, upgrades and updates, features, and price of the newly released iPhone 13 Pro and 13 Pro Max smartphone. Read through.
---
READ MORE: iPad Mini 6: New Design, Improved Performance, Camera, Price.
---
Design and Display
One of the first things you'd notice about the iPhone 13 Pro and 13 Pro Max is its beautiful colors. It comes in four colors – rich deep graphite, gorgeous gold, silver, and sierra blue. It has a newly designed front that reduces the TrueDepth camera system by 20%.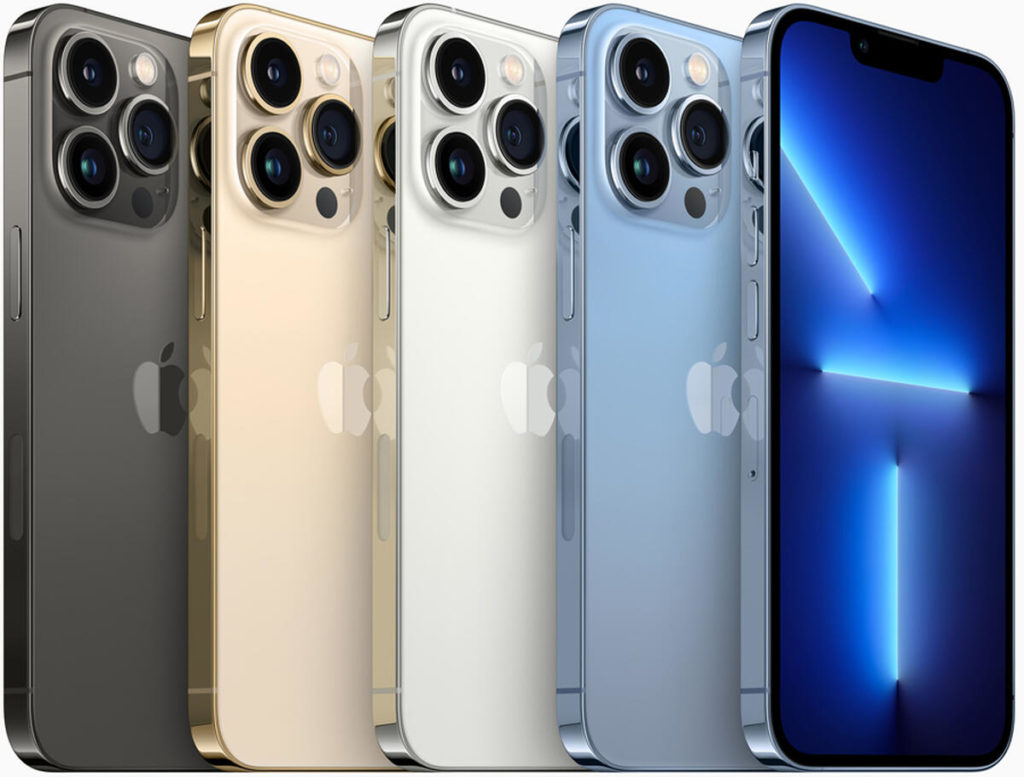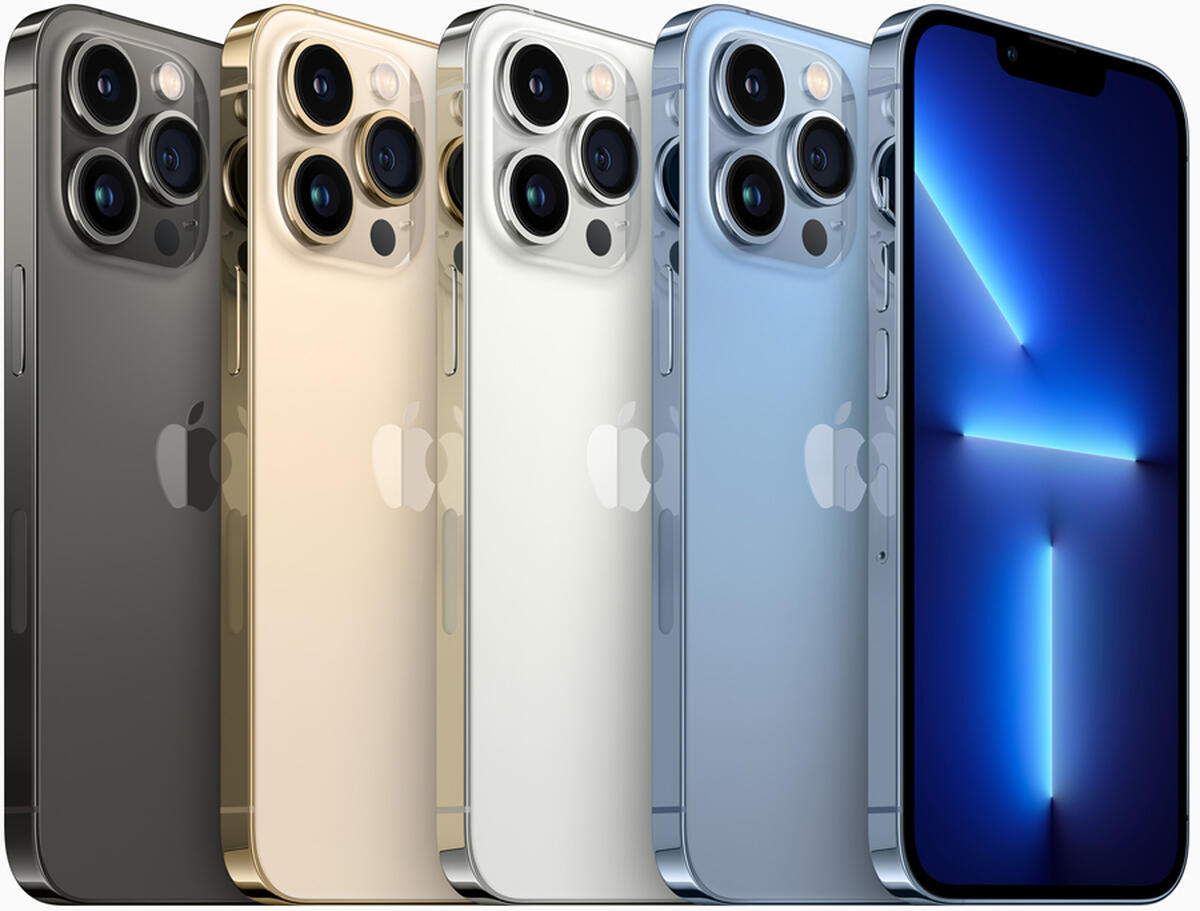 On the back, a stainless steel trim perfectly surrounds the three camera lenses that come with it. The front of the iPhone 13 Pro and Pro Max features a ceramic shield which Apples says is stronger than any smartphone glass and is IP68 certified – water resistant.
Apple is introducing an entirely new Super Retina XDR display with the iPhone 13 and a more efficient OLED panel.
ProMotion, is also for the first time, coming to iPhone. The ProMotion display has been designed to automatically repond to match your content and result in a fast, fluid, and responsive experience while using your iPhone 13 Pro. Using your apps becomes a lot better with ProMotion.
Advertisement - Continue reading below
The iPhone 13 Pro comes with a 6.1 inch display size while the iPhone 13 Pro Max has a 6.7 inch display.
Performance
As expected, the new and powerful A15 Bionic chip powers these new iPhones. The chip features a CPU with two new high-performance cores and four new high-efficiency cores. This also includes a faster neural engine. These guarantee a really fast and smooth device usage.
A15 Bionic also promises the best graphics with a new 5-core GPU. According to the manufacturers, this provides up to 50% fater graphics performance than the leading competition. Your graphics-heavy games and apps are about to run as smooth as ever.
iPhone 13 Pro and 13 Pro Max Camera
Apple calls it their most advanced camera system ever. It comes with a new 77-millimetre telephoto camera with 3X optical zoom, a new ultra-wide camera with auto-focus, and a new wide camera. These promises beautiful photos regardless of the camera or background situation.
With macro photography, which is available to the iPhone 13 Pro and 13 Pro Max, users can magnify subjects with a minimum distance of 2 centimetres. This can be useful to view more details in photos.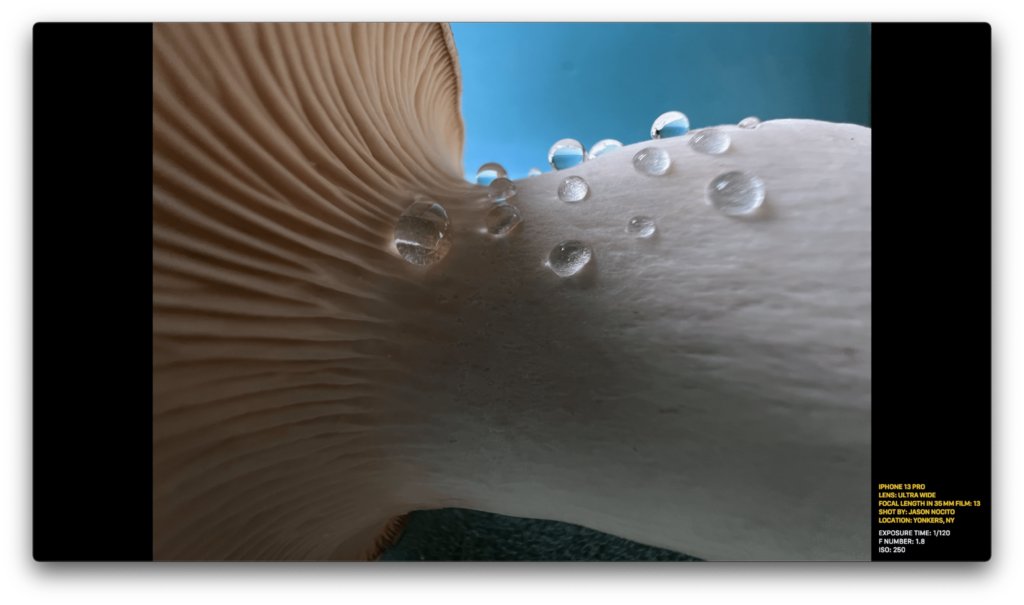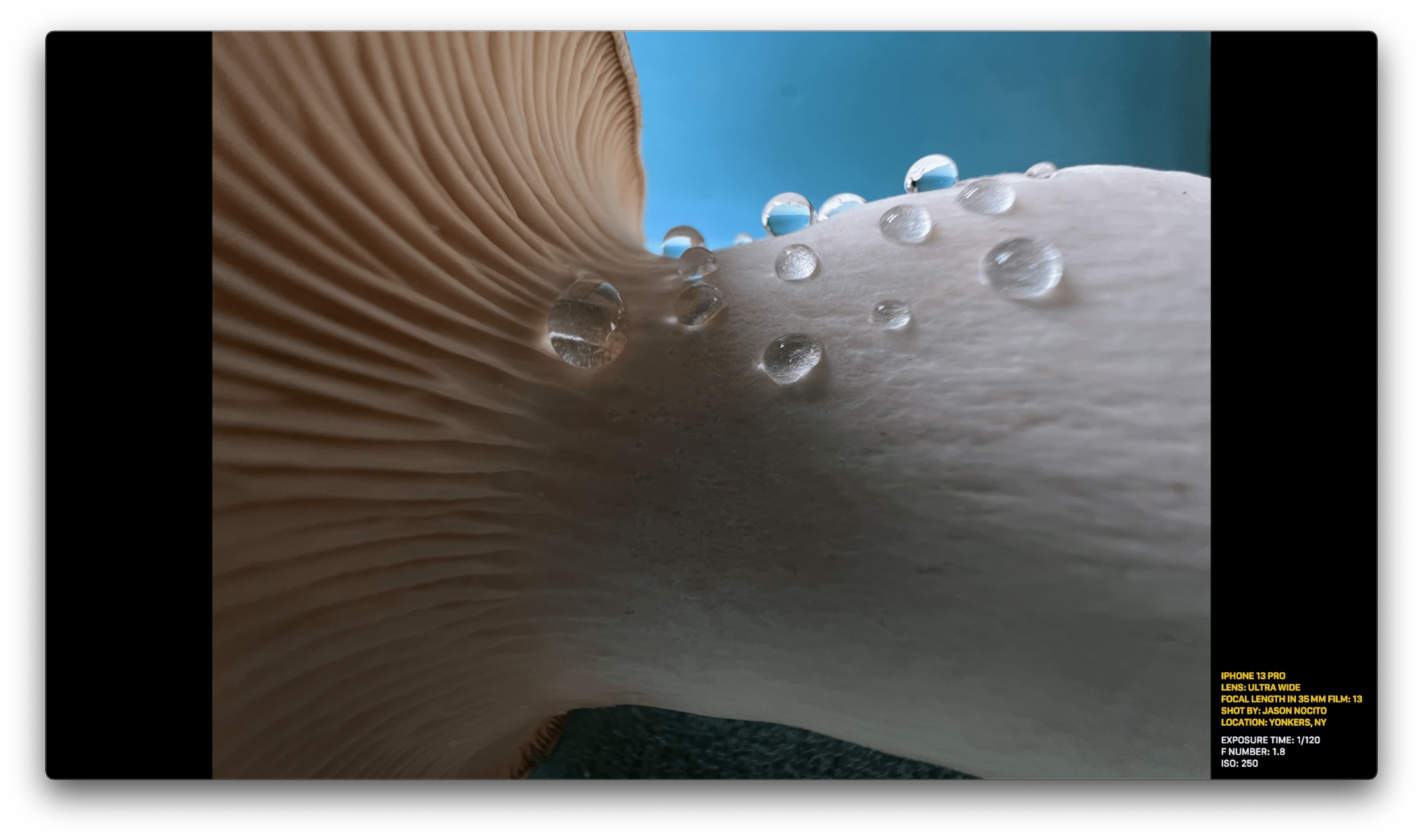 Another feature that comes with the iPhone 13 Pro device is the smart HDR 4 which improves color, contrast, and lighting for each subject in a group photo.
Photographic styles is also here to help pro photographers personalize their iPhone camera. It brings the user's individual preferences into the advanced image pipeline and apply local edits all in real time.
For video, the Dolby Vision HDR recording helps users to create incredible videos with the device. Like with the iPhone 13 and 13 Mini, the cinematic mode also comes to the iPhone 13 Pro and allows filmmakers change focus easily from one subject to another, thereby telling a really compelling story.
Advertisement - Continue reading below
To complete the story for filmmakers, there's ProRes video. Users can now record up to 4K at 30 frames per second in ProRes from the camera app. Basically, the iPhone 13 Pro provides and end-to-end workflow for recording and editing with ProRes.
Battery
iPhone 13 Pro lasts 1.5 hours longer than the iPhone 12 Pro while the iPhone 13 Pro Max lasts more than 2.5 hours longer than the iPhone 12 Pro Max. This means that the iPhone 13 Pro Max has the longest battery life of all Apple iPhones.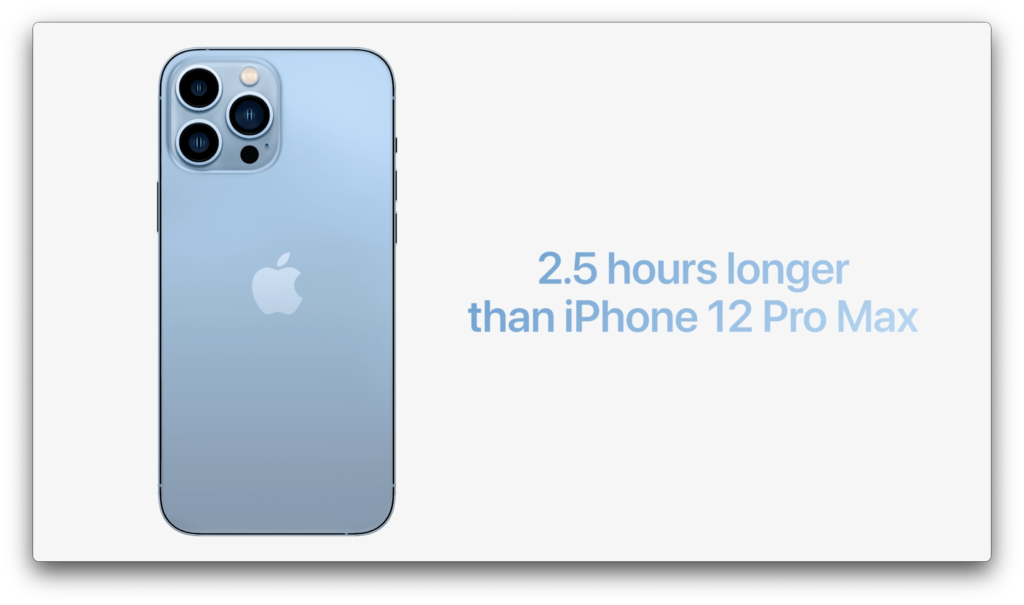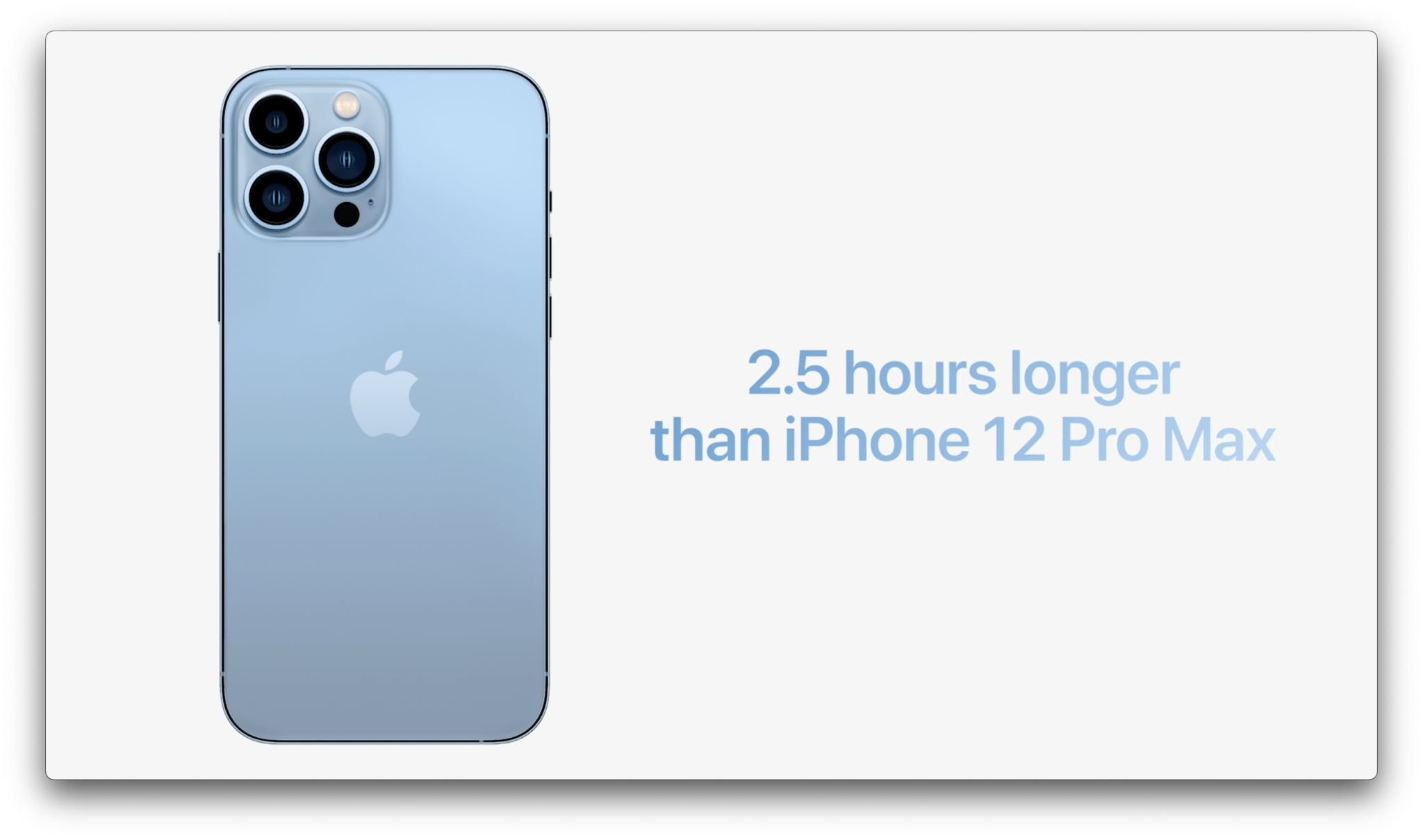 iPhone 13 Pro and 13 Pro Max Price and Availability
The price of the iPhone 13 Pro starts at $999 while the price of the iPhone 13 Pro Max starts at $1099. There are different variants of the iPhone 13 Pro available and these include the 128GB, 256GB, 512GB, and 1TB variants.
Pre-order for all the iPhones in the 13th generation has started on 17th September 2021 and they'll be available from 17th September 2021.
Those were a lot of exciting updates to the iPhone 13 Pro. Tell us which of them you found really exciting and if you'd be upgrading from your iPhone 12 Pro to this latest iPhone. We're looking forward to hearing from you in the comments section.