Apple fitness+ is a great way to stay healthy with the Apple Watch. It's a fitness service designed around the watch and brings the gym into your home, office, or space. There are various workouts and workout types for almost everyone on fitness+.
At the California streaming launch event on 14th September 2021, Apple announced new features to the fitness+ service. Apple fitness+ has about 12,000 workouts in HD and has new content dropping every week. That's one massive database of workout videos.
Advertisement - Continue reading below
There's also a real-time connection between fitness+ and Apple watch that makes your workouts really engaging. You're able to track things like heart rate, amount of calories burned, timers, and celebrations for hitting your activity goals.
In this post, we're taking you through the new features that have come to Apple fitness+. Read through.
---
READ MORE: Apple One: Access All of Apple's Services With a Single Subscription.
---
Fitness+ in New Countries
Before now, Apple fitness+ was only available in 6 countries. These countries include Australia, Canada, Ireland, New Zealand, United Kingdom, and the United States. However, 15 new countries will now have access to fitness+.
The new countries include Austria, Brazil, Colombia, France, Germany, Indonesia, Italy, Malaysia, Mexico, Portugal, Russia, Saudi Arabia, Spain, Switzerland, and UAE. Hence, a lot more people now have access to fitness+ workouts.
Fitness+ workouts will still be in English. But there'll now be subtitles in 6 languages for more people to get along.
Advertisement - Continue reading below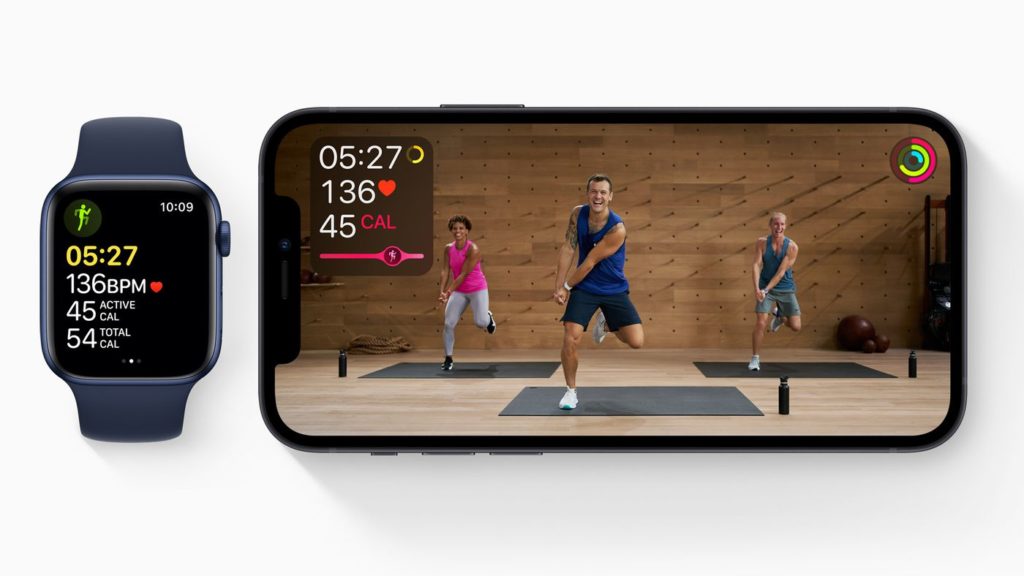 More Workouts Types
Apple has added some new workout types to fitness+. We have listed some of these below:
Pilates: This is a low-impact workout that targets the core and helps improve strength and flexibility.
Guided Meditation: Helps you meditate daily. These meditations can help you recharge and better connect with yourself.
Get ready for Snow season workouts: These help you prepare for skiing and snowboarding activities.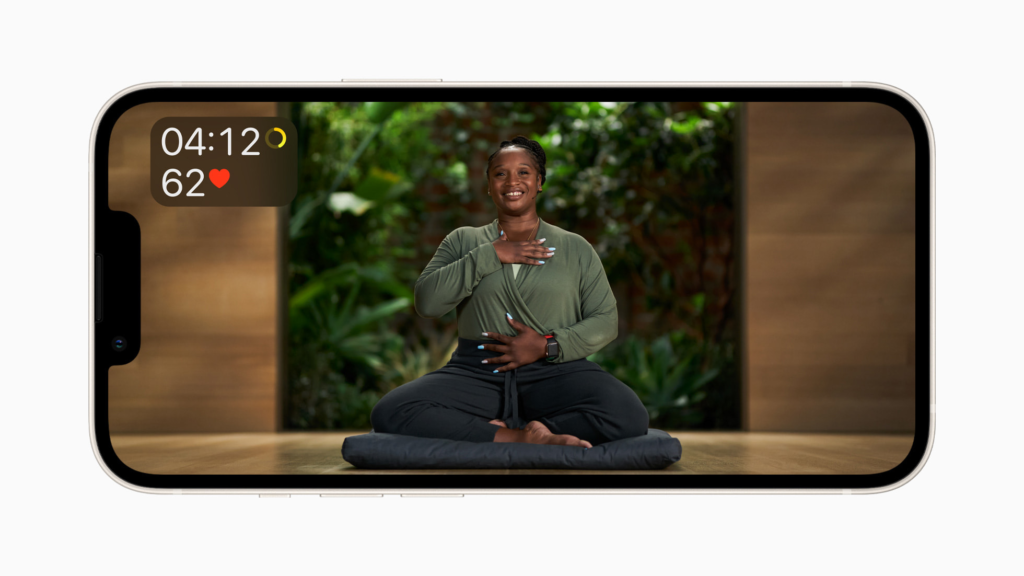 Group Workouts on Apple Fitness+
You can now have shared experience with group workouts on fitness plus. This is powered by Shareplay. You can navigate to the Fitness+ app from Facetime or a message thread. Your workout metrics still show on your screen and can see when your friend or workout buddy moves ahead.
Group workouts are available on iPhone, iPad, and Apple TV through Airplay. They can support up to 32 people at the same time.
Apple Fitness+ Pricing
After your free 3 months subscription, you can renew your fitness+ subscription at $9.99 only. This can be shared among 6 different family members.
Those are the updates that have come to Apple Fitness+. You get three months free subscription if you purchase an Apple watch. Tell us, which of these updates stuck out for you? And which are you most excited about?