The wearable market of the tech industry is, today, as vibrant as ever with competition from renowned and seasoned players and newbies and underdogs alike.
Of course, we have top-of-the-range smartwatches from Apple and Samsung but there are also countless affordable options from players like Amazfit, Xiaomi, Fitbit, and so on. We have a breakdown of some of the best smartwatches you could get in 2022 linked in the posts below.
Advertisement - Continue reading below
---
Related:
---
Recently, we have seen the addition of yet another compelling offer from Amazfit in the form of the Amazfit GTS 4 Mini. This smartwatch comes to succeed its predecessor, the Amazfit GTS 2 Mini as there wasn't a GTS 3 Mini produced. Why Amazfit chose to skip that build remains to be speculated.
5 Things to Love About the Amazfit GTS 4 Mini
The Amazfit GTS 4 Mini offers some sort of middle ground between the premium smartwatches from renowned brands like Apple and Samsung, and the fitness trackers from the likes of Fitbit, Amazfit, Huawei, and Xiaomi by looking a lot more like a smartwatch but still not costing a lot more.
With that, we should probably look at some of the things that make the Amazfit GTS 4 Mini a compelling offer for someone looking for a decent smartwatch.
Slim Profile on your wrist
The Amazfit GTS 4 Mini spots a pretty slim and minimalistic profile on your wrist, unlike the bulky full-fledged smartwatches we have seen in the market today.
The GT4 Mini is stylish and offers a better fit than what you'd get from say a slim-fitting fitness tracker like the Mi Bands of the world. All in all, a simple unassuming design that should appeal to many, sexes notwithstanding.
Advertisement - Continue reading below
GPS
For outdoor activities like walks and runs, you need GPS for the fitness tracker or smartwatch to get better readings of parameters like distance traveled and route taken. Oftentimes, smartwatch makers cheap out by not including GPS functions on the watches and fitness trackers.
---
Related
---
This means that the watch has to rely on your smartphone's GPS lock. This means you must bring your phone along for these activities. This also means degraded battery life for your phone as it has to maintain a GPS lock throughout the workout.
Amazfit added GPS support to the GT4 Mini, meaning that the watch can track your activities outdoors on its own, something we hope becomes mainstream in the industry today.
Bigger brighter display
This watch comes with a 1.65-inch AMOLED display with curved edges around all 4 sides. This makes the screen appear pretty sleek. The bigger display compared to the 1.55- inch on its predecessor means that you have a bigger canvas to work with. Your mini apps and other smartwatch functions should benefit from this roomier display.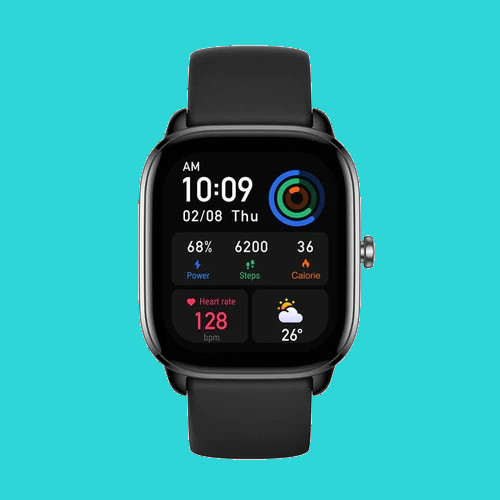 Always-on Display is present meaning you don't need to always wake up your watch to see the time, date, and notifications. There is also a wide selection of Watch Faces and an option to upload and use one of your own photos to use it as your watch face.
Built-in Alexa
The GTS 4 Mini runs on Zepp OS. This system promises a Smooth and Powerful experience with a growing Mini App Ecosystem.
Advertisement - Continue reading below
Perhaps one of the most notable mini-apps is that of Alexa. The Amazfit GTS 4 Mini comes with Amazon Alexa Built-in. This should give users access to the robust network that is the Amazon ecosystem although the functionality of this version of the Mini app remains to be seen.

Continuous SpO2, Heart rate, and Stress Monitoring
Like many fitness trackers we have seen launched this year, the Amazfit GT4 Mini also comes with a slew of health tracking features. Most notable is the addition of 24-hour Heart Rate, SpO2, and Stress Monitoring features.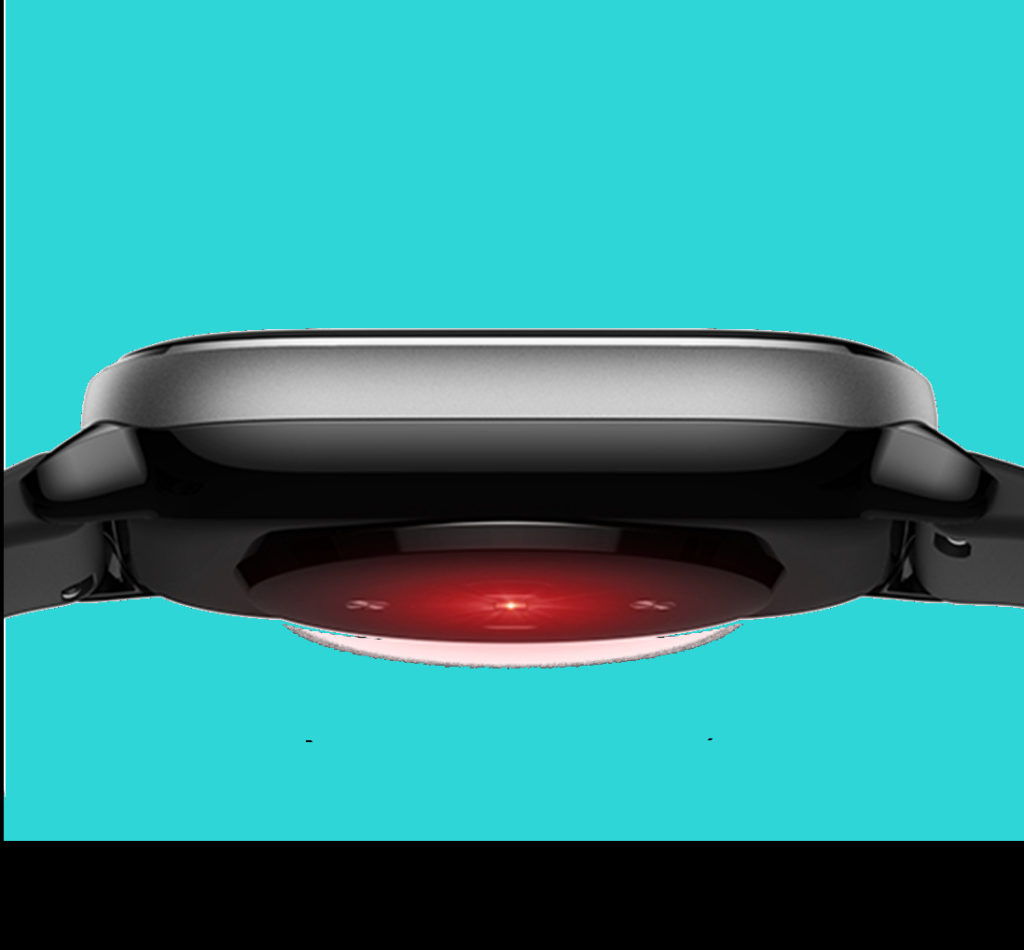 These together work to give you a more accurate view of your Sleep Quality, heart health, and overall wellness. With these, you can test 3 Health Metrics in 1 Tap. The SpO2 is particularly useful in these COVID times but you might want to rely on a more accurate medical device for such readings.
Over 120 Sport Modes with smart recognition
Well, this is probably nothing new for anyone that has used a fitness tracker produced in the past few years. These trackers use their built-in sensors to track your steps and have the ability to track the number of activities throughout your workout.
What I think is more interesting is the GTS 4 Mini's ability to recognize your workouts and ask whether you want to track that. My Redmi Watch 2 Lite has a similar feature but that only works with an outdoor walk and run.
It will be interesting to see how well Amazfit has managed to enable this feature for the other workout modes that are supported.
Pricing and Availability
The Amazfit GTS 4 Mini is available across many e-commerce platforms in various markets around the world.
On Amazon, the smartwatch is listed for around $119 but you might find it cheaper on other stores and even in select physical stores depending on your region.
Advertisement - Continue reading below
Conclusion
The Amazfit GTS 4 Mini promises a lot of value for money and the features doesn't look bad either. It should offer a solid watch experience for users that aren't too keen on dropping smartphone money on a smartwatch, but still want a good-looking, stylish and functional device.