For persons in the Apple Ecosystem, an Apple Watch is a no-brainer. That is absolutely the watch to get as it works well with the iPhone and in the Apple ecosystem in general. But then what about everyone else? What's the best smartwatch for an Android user?
The answer to this question isn't as straightforward owing to the fragmentation in this space. OEMs like Garmin, Motorola, Samsung, and more, are making WearOS-powered watches but these are the minority. Google will be soon launching the Pixel Watch and maybe that will be the champ in this space.
Advertisement - Continue reading below
For the masses, fitness trackers have been catering to their smartwatch needs, all while being affordable and with stellar battery life. Check out the post below that breaks down some of our best picks in 2022.
---
Also Read:
---
Now onto the Xiaomi-made watches, you can buy in 2022. Worth noting is that Xiaomi has always been pretty bad when it comes to naming its products. Sometimes, there are overlapping features, making the distinction between these products a little difficult. But that's why I am here.
Redmi Watch 2 Lite
The Redmi Watch 2 Lite remains one of my favorite smartwatches to date. It is definitely not as smart as the Galaxy Watches or Apple Watches of this world but for what it is and is capable of, it is a pretty solid device.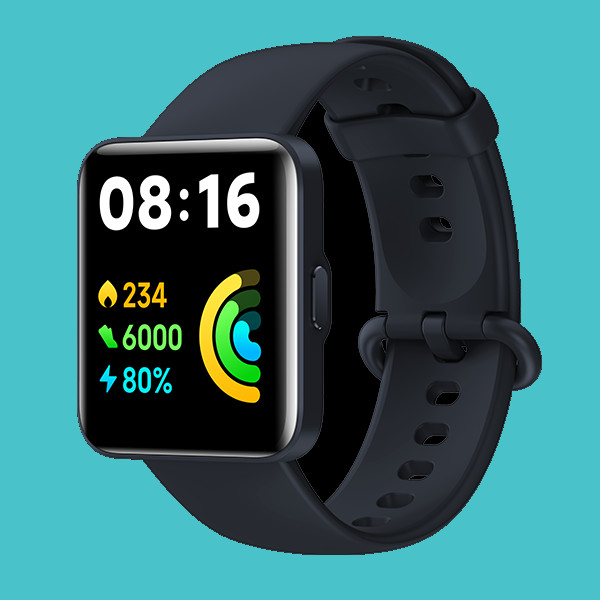 The Redmi Watch 2 Lite looks and feels a lot more expensive than it actually is. Xiaomi has also been working on wearables for a while and the company knows a thing or two about wearable software, something that the proprietary OS this watch runs depicts.
Should you be in the market for a simple, unassuming, no-frills smartwatch that does its job with little to no fuss, all at an affordable price, then the Redmi Watch 2 Lite is your best bet right now.
Advertisement - Continue reading below
Mi Watch Lite
The Mi Watch lite has a 1.4-inch display in a square form factor and is made of plastic for the most part with rubber straps. The watch is a little thicker than most normal watches but that's probably to accommodate the battery.
Speaking of, the battery life is rated at up to 2 weeks but a more realistic estimate is around 10 days. This watch has since been succeeded by the above-mentioned Redmi Watch 2 Lite and as such, availability in the market is a little limited.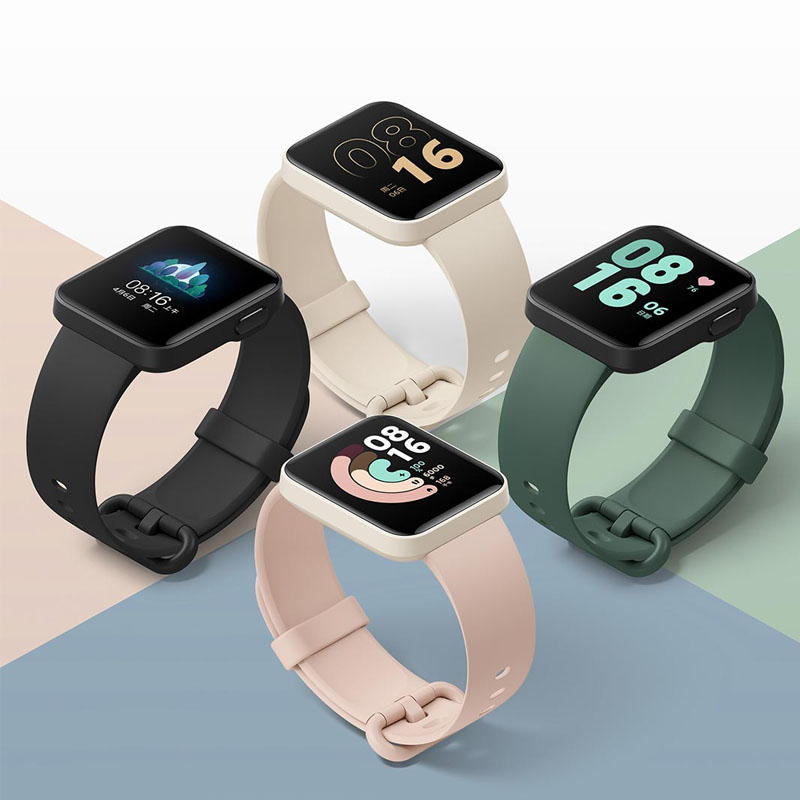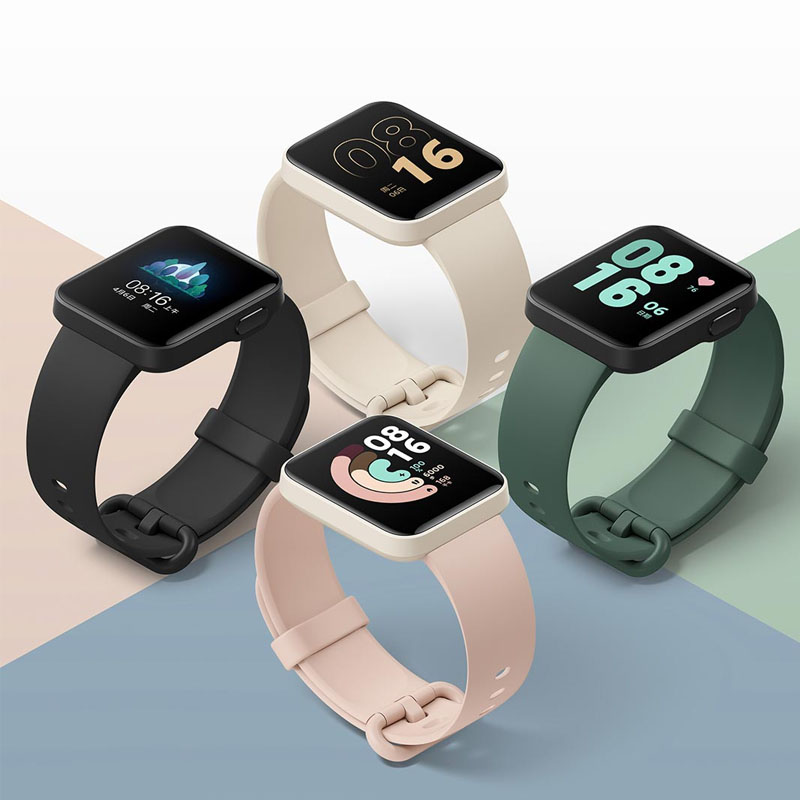 Here's a quick summary of the specs.
Support for GPS/GLONASS
120+ watch faces
1.4-inch display
Heart rate and sleep monitoring
5 ATM water resistance up to 50m
Like the other watches from Xiaomi, this too runs on the OEM's proprietary software which doesn't come with as many smart features or support for third-party apps but it still offers a decent experience.
---
Read More: Mi Watch Lite(Redmi GPS Watch) review: Budget smartwatch with built-in GPS
---
It sports a smaller display than its successor but manages to offer most of the functionalities. I mean it even has GPS. To pair it with your smartphone, you will need to use the Mi Fitness app.
This can be gotten at pretty affordable prices of around $50 with massive discounts where it is listed. As mentioned, availability might be limited but for the discounted price, it is hard to complain.
Poco Watch
The Poco Watch comes to us courtesy of Xiaomi's sub-brand, Poco. This watch features a 1.6-inch AMOLED touch display with a 320 x 360px resolution with always-on display (AOD) functionality. This alone should be enough to sway Redmi Watch 2 Lite users. AMOLED beats LCD any day, especially on these small displays.
Like many other Xiaomi watches, this one comes with a non-standard 125–205 mm soft silicone watch strap with a buckle and clasp for a secure fit, just like the Redmi Watch 2 Lite.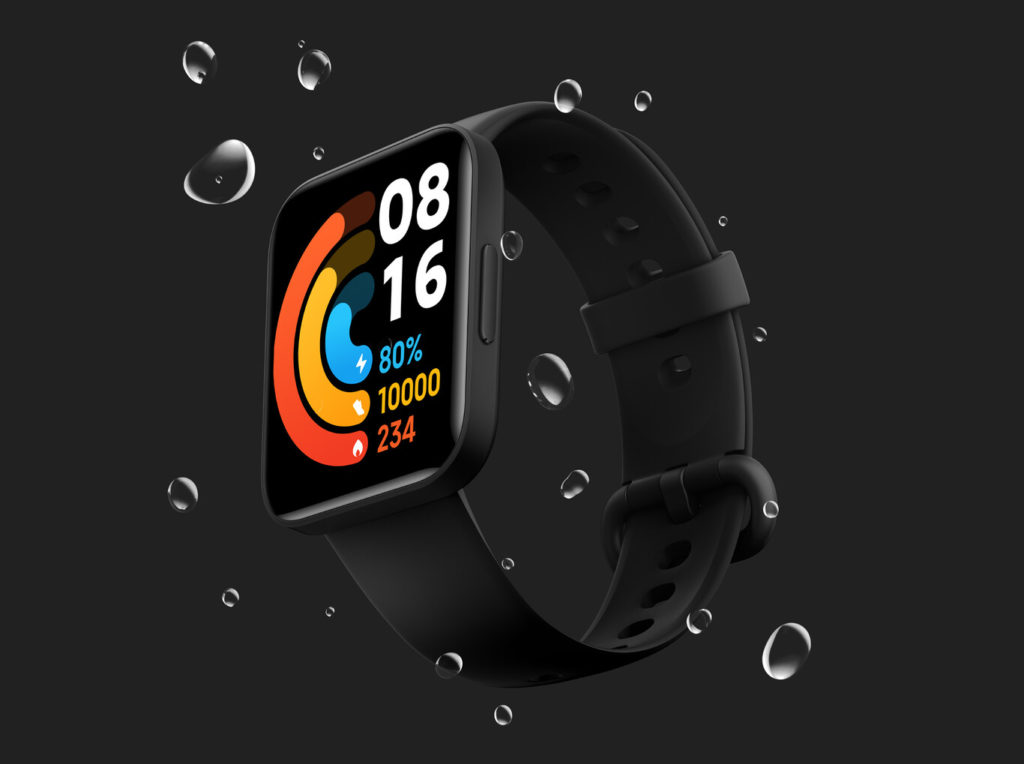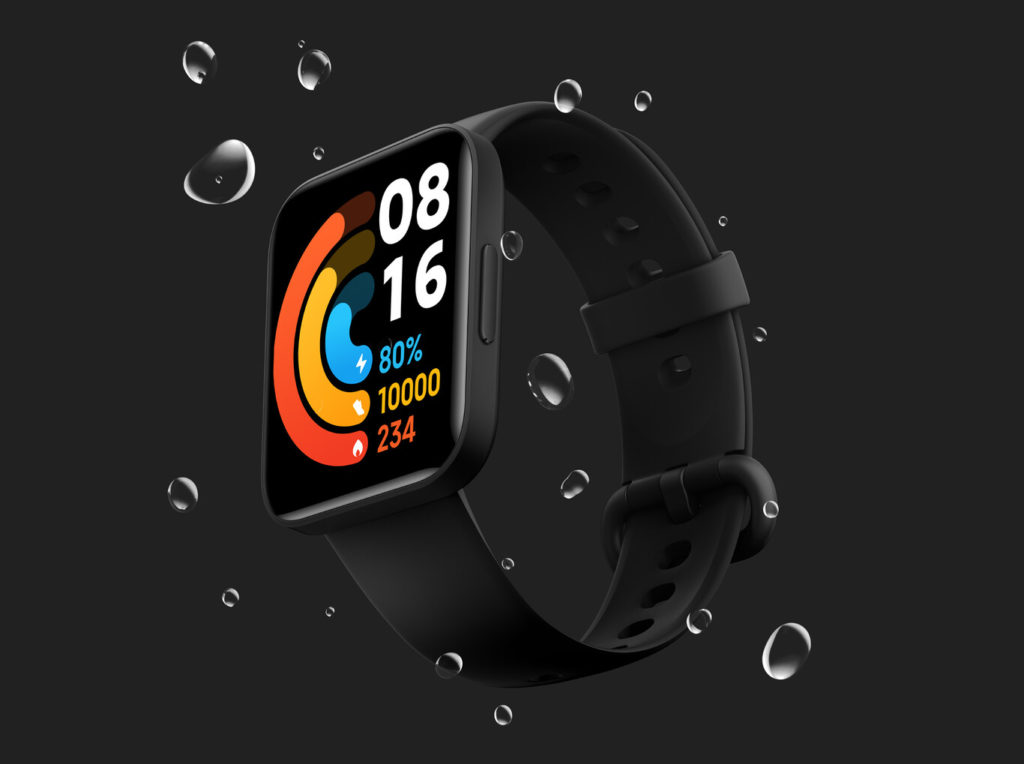 The Poco Watch also runs the same Xiaomi's proprietary software that might not be as feature-rich as Wear OS but isn't bad either. There is no support for third-party apps but the benefit of this is stellar battery life. Poco says it should last you around 2 weeks on a charge but ideally, a week is a more reasonable estimate.
Advertisement - Continue reading below
Here are the key specs.
SpO2 and 24-hour heart rate tracking
Over 100 different fitness modes tracking
Support for GPS and GLONASS
1.6″ AMOLED display
5ATM water-resistant
Sadly though, the availability of this watch has been pretty spotty. The Poco Watch is available in select regions and markets for a price of £79.99 (roughly $100 / AU$140). Should this be available in your region, go for it? It offers a better display than the Redmi Watch 2 Lite and a bigger display than older models.
Mi Watch
This Xiaomi smartwatch was unveiled back in late 2020 and still offers some of the best value for money in the smartwatch space to date if you can find it that is. This watch dons a more traditional circular form factor and comes with all the basic functions you'd expect.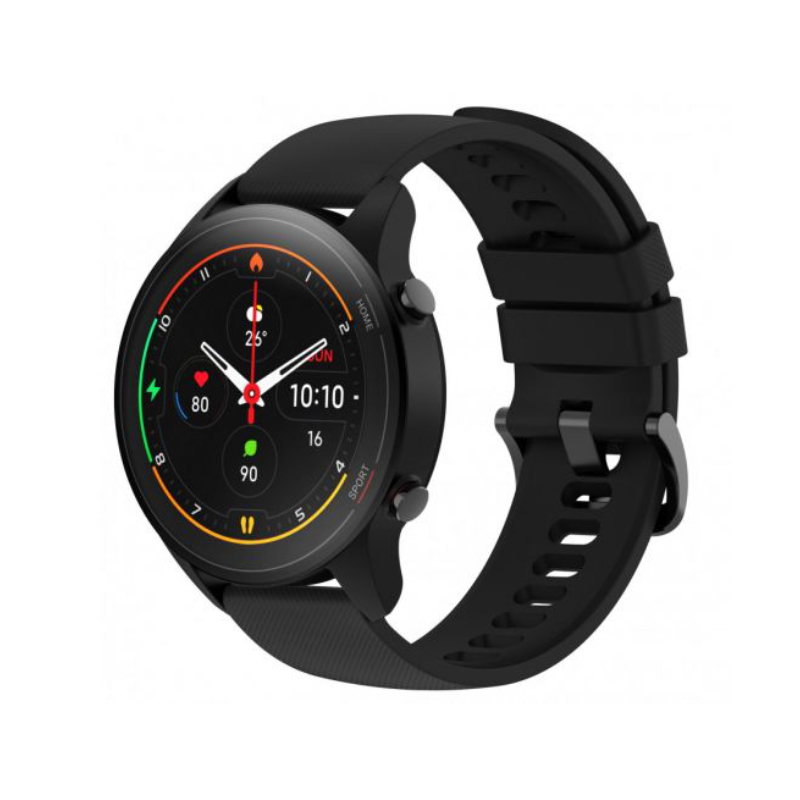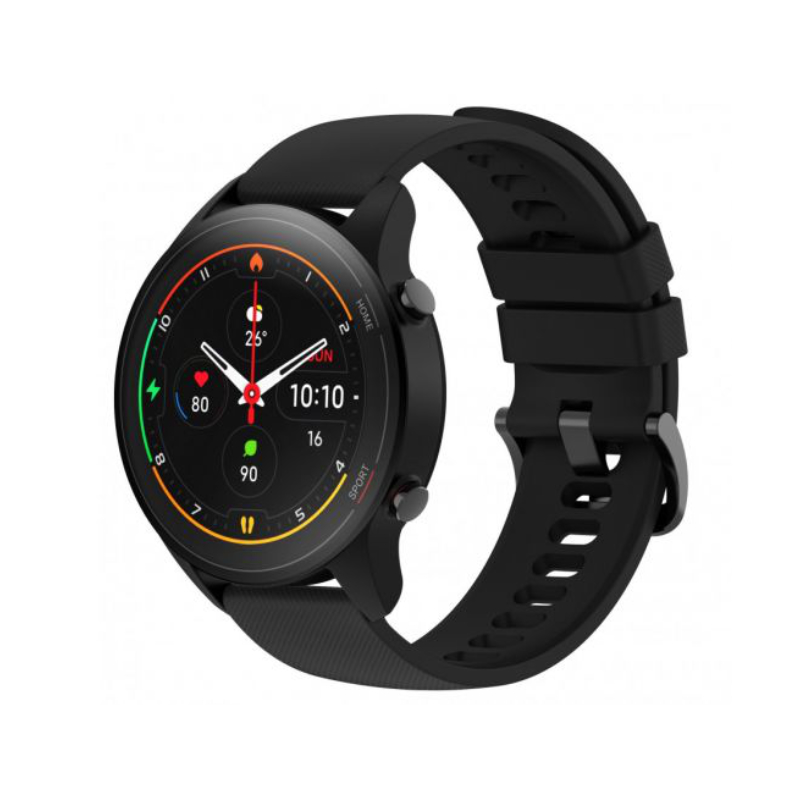 It has 1GB of RAM and 16GB of storage. It has two buttons for navigation and internally, bears GPS and GLONASS support, and has a heart rate sensor, accelerometer, gyroscope, ambient light sensor, SpO2 sensor, a barometer, the whole deal basically.
It is waterproof up to 5ATM, supports Bluetooth 5.0, and can be paired to your smartphone using the Mi Fitness app. This Mi Watch also has Amazon Alexa support, something that pricier smartwatches struggle with.
Here's a quick summary of these specs.
1.39″ AMOLED display with 326 ppi and support for Always-on display.
SpO2 tracking and 24-hour heart rate monitoring
Firstbear-powered sports mode tracking with upto 117 supported modes.
12nm processor
GPS/GLONASS/Galileo/BDS support
All this, including the premium design, comes at a price that can be considered a bargain when put against the Apple Watches and Samsung Watches of this industry.
Price: $179.99
Xiaomi Watch S1
The Xiaomi Watch S1 smartwatch is a full premium watch from Xiaomi and is built to match. It offers a circular design akin to more traditional watches.
This one sports the standard 22mm swappable straps so you're not limited to the ones that the watch comes with.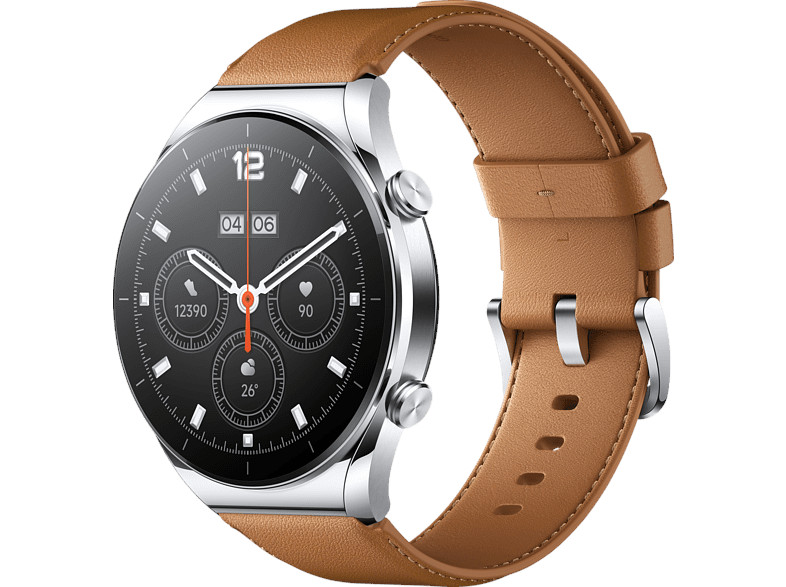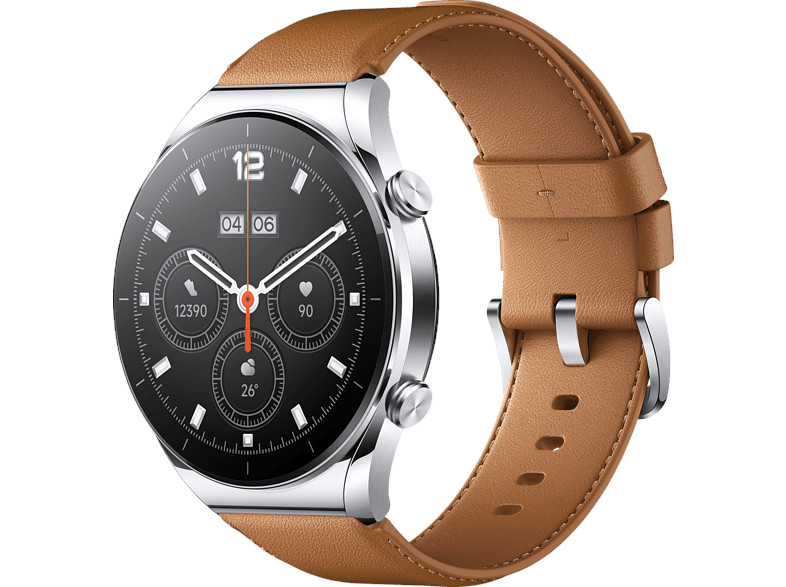 Again, this watch connects to your phone using the Mi Fitness app, which offers you all the management features and settings for the watch and the custom watch faces. Here's a quick breakdown of the features.
Sapphire glass and stainless steel case with leather straps out of the box
Dual-band GPS and support for others like GLONASS
117 activity tracking
1.43" AMOLED display with Always-on Display support
Bluetooth phone call
Wireless charging
Heart rate and SpO2 monitoring
The Watch S1 is available across select stores and online platforms at a price of around $151.31.
Xiaomi Watch S1 Active
This is the sports version of the Watch S1 and is available for the global market. The battery is rated for up to 10 days. This Xiaomi smartwatch offers a more rugged design compared to its S1 counterpart.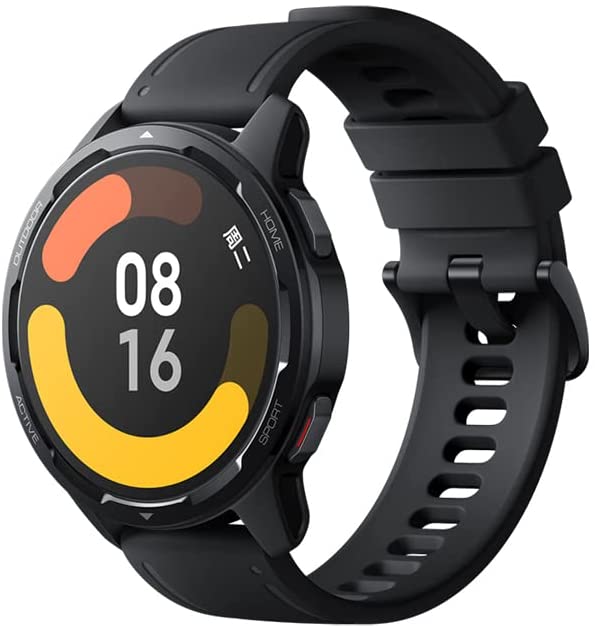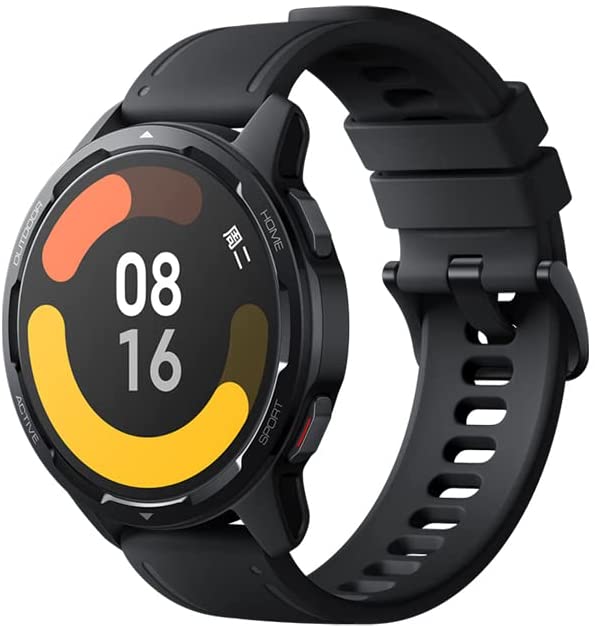 The Watch S1 Active supports heart rate monitoring, SpO2 monitoring, over 200 watch faces, up to 117 workout modes with 19 professional modes, and has an always-on display, built-in Amazon Alexa support, and GPS. This one is built for the outdoors people.
This too runs on Xiaomi's proprietary smartwatch software and pairs to your phone using the Mi Fitness app.
Conclusion
WearOS holds a lot of promise and it is a shame that all these years later, we haven't seen an accessible, affordable watch that works well with Android. The Pixel Watch promises this but that is still several weeks from hitting the market.
Over the years, Xiaomi has demonstrated the ability to offer in-house solutions to such issues, and this Xiaomi smartwatch collection, while not super robust and extensive, offers shoppers a decent smartwatch experience.
We can't wait for the day when WearOS watches will be an easy recommendation for Android users.