The Fitness tracker segment of the market is very competitive right now with formidable players like Huawei and Xiaomi dominating. However, these aren't the only players as other brands like Fitbit, Amazfit and others are pushing out rather compelling offers.
Not too long since we say the launch of fan favorites like the Huawei Band 7, Xiaomi Mi Band 7, and Band 7 Pro, Amazfit is also throwing its hat in the ring with its competitor to these offers with the Amazfit Band 7.
Advertisement - Continue reading below
---
Related:
---
The Amazfit Band 7 comes as the successor to the Amazfit Band 5 that debuted back in 2020. We looked at this device in depth and you can check out our detailed review of the same here or in the link above.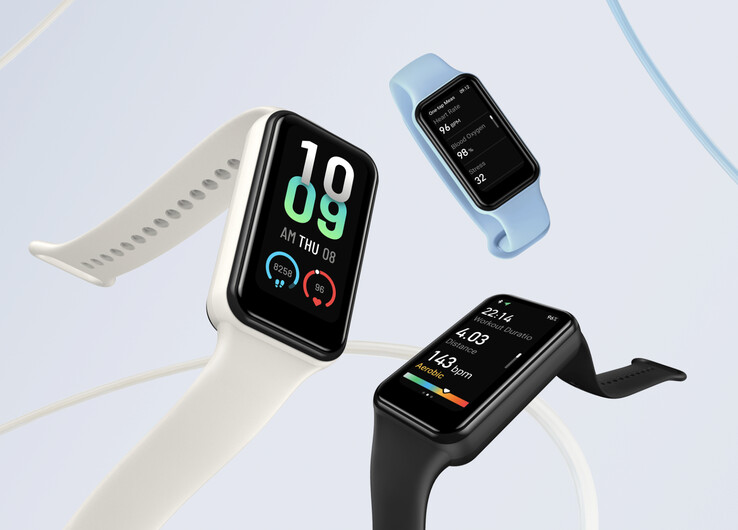 Specs
Most of the specs for this fitness tracker were leaked before hand and with the competition making changes and upgrades centered around the same features (battery life and display), we expected the Amazfit Band 7 to follow the same recipe.
Below is a quick breakdown of the specs.
18-day Battery Life
Large 1.4-inch AMOLED Display
120 Built-in Sports Modes
24H Blood-oxygen Monitoring
Test 3 Health Metrics in 1 Tap
The Amazfit Band 7 adds support for always-on display on the 1.47-inch AMOLED screen. Keeping things juiced up is a 232 mAh battery and Amazfit quotes 18 days of longevity. This is a super optimistic estimate.
Where this tracker seems to shine above and beyond its competition is with the operating system. The Band 7 runs on ZeppOS. Little is known about this system but it promises a lot. Word has it that this supports access to an app store, and this allows Amazon Alexa functionality. This, along with a healthy dose of health monitoring applications.
Advertisement - Continue reading below
Like the Mi Band 7 and Mi Band 7 Pro, this Amazfit Band 7 allows for 24 hours SpO2 monitoring, something that's becoming more commonplace in 2022. Previously, these readings were only available on-demand or when the wearer was asleep.
---
Related:
---
Features of the Amazfit Band 7
This is a fitness tracker and as such, it might be unfair to compare it to the full fledged smartwatches. That said, the Band 7 still has a lot of features to offer. Here are some.
Do Not Disturb
To Do Lists
Alarm Clock
Bluetooth Phone
Camera Control
Weather App
Notifications
Screen Lock & Password
Stopwatch
Phone Call Notifications
Find My Phone
SMS Notifications
Bluetooth Phone
Music Control
SMS & Call Quick Replies
Sedentary Reminder
Events Reminder
Conclusion
Amazfit's Band series of devices tend to look and feel a lot like Xiaomi's Mi Band devices. At least for the Mi Band 5 and the Amazfit Band 5. Amazfit skipped the Amazfit Band 6 and now, the Amazfit Band 7 looks and feels a lot like the Mi Band 7, all the way down to the companion app, Zepp Life.
As a result, we've seen the devices looking and feeling a lot similar to each other. This makes the choice for prospective buyers a lot simpler, or more complicated depending on how you look at it.
Pricing and Availability
Now, the Band 7 will soon be available across outlets for a price of around $49.99. This is a pretty average price for fitness trackers so it is good to see the company maintaining this.
Advertisement - Continue reading below